Golfing in North Carolina was great!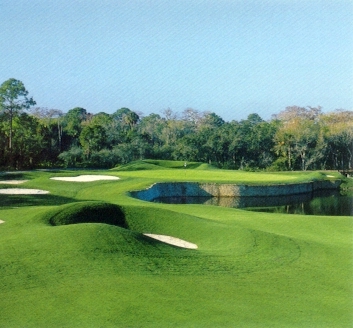 You know I have always wanted to learn how to golf. My husband of course golfs almost every weekend with his buddies when he has a chance. Whenever I mention golfing,  his eyes light up with such enjoyment.
He have always said golfing is a way to relax the mind and I really do believe that since I just had the pleasure of trying it out not to long ago. We visited North Carolina golfing course about a week ago when we went to visit my oldest daughter and her new husband's home.
I was amazed at how beautiful the turf looked but most of all I was impressed with them having such a large section of golf courses that were suitable for all ages and skills. Now keep in mind I'm a real newbie so I stayed far away from those who were highly skilled golfers, I didn't want anyone laughing at me missing so many holes. LOL
I was so delighted to see my husband enjoying himself, he was mingling , laughing and having a ball along side our son-inlaw who also is an avid golfer! My son-inlaw mentioned to us that their are other great golf clubs in North Carolina. I sure hope we get a chance to visit a few before we head back home because I really enjoyed myself! Not only was the golf course beautiful the weather their was gorgeous, the dinning was great, the trees were beautiful and the cascading water was breathtaking!
I  never knew North Carolina, of all places had so many wonderful golf courses. We will be visiting North Carolina again this summer to see my daughter and hopefully by that time I  will be able to step up to another section with the big men. LOL!
So the next time you visit North Carolina don't forget to visit one of their awesome golf courses so you too can experience a great time golfing!