GHOSTDRONE 2.0 – VR – White/Blue Color, flying through the eyes of a drone. #Amazing!!
Howdy everyone, I just wanted to inform you that I was not compensated for this post. However, I did receive a product from the company below and the opinions expressed in this post are 100% my own. I am disclosing this in accordance with the FTC guidelines. All prize fulfillment will be provided by Sponsors.
When it comes to gadgets I will say I'm the geek of the family for I really enjoying all things tech. So when I was asked to review the GHOSTDRONE 2.0 – VR – White/Blue Color, my heart begun to pump even faster. I felt like a kid who had just won the biggest tech toys prize ever. Now mind you this is no toy in my eye, the cost alone of this drone is very pricy so it's not meant to be in any kids hands so my little children knew right off…….Don't Touch!
When the box arrived I handled it very delicately, I placed it right on the table as you see below.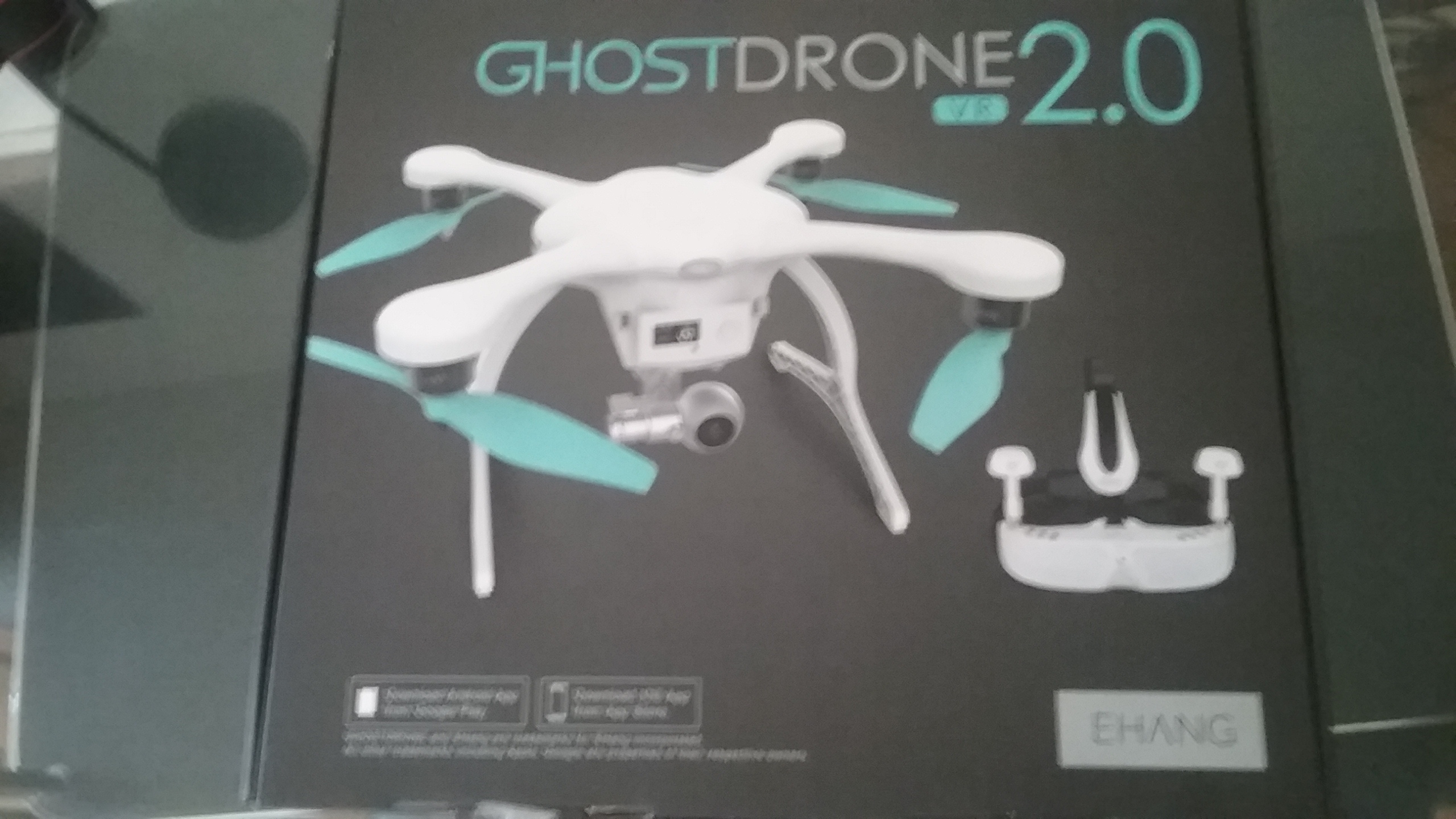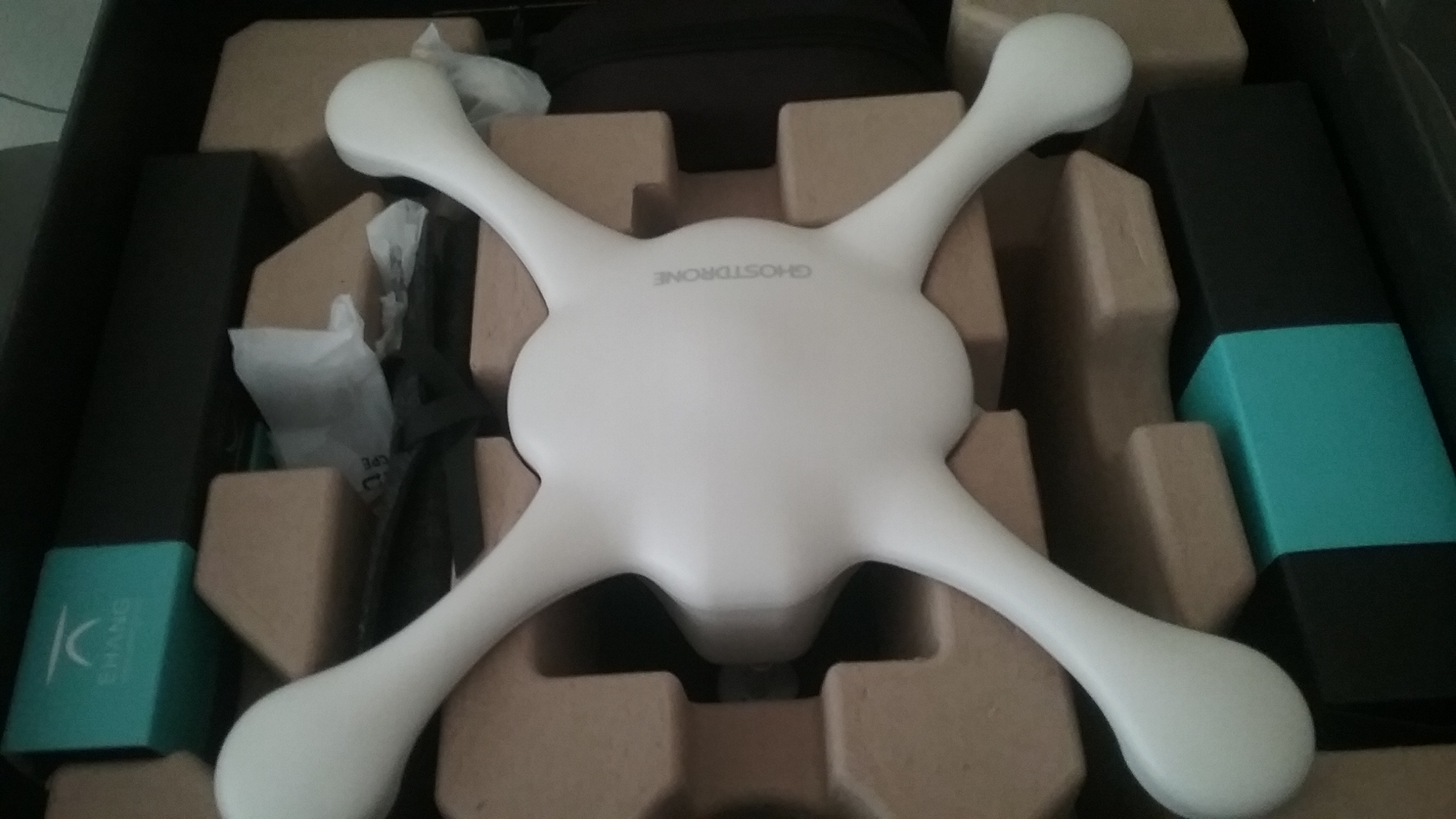 When I opened the box all I could say was WOW! Included in the box was of course the Drone, Manual, Tool kit, battery power adapter charger, Two sets of Propellers(Blue & White) Virtual Reality Goggles & Case, two antennas and the Propeller Guard.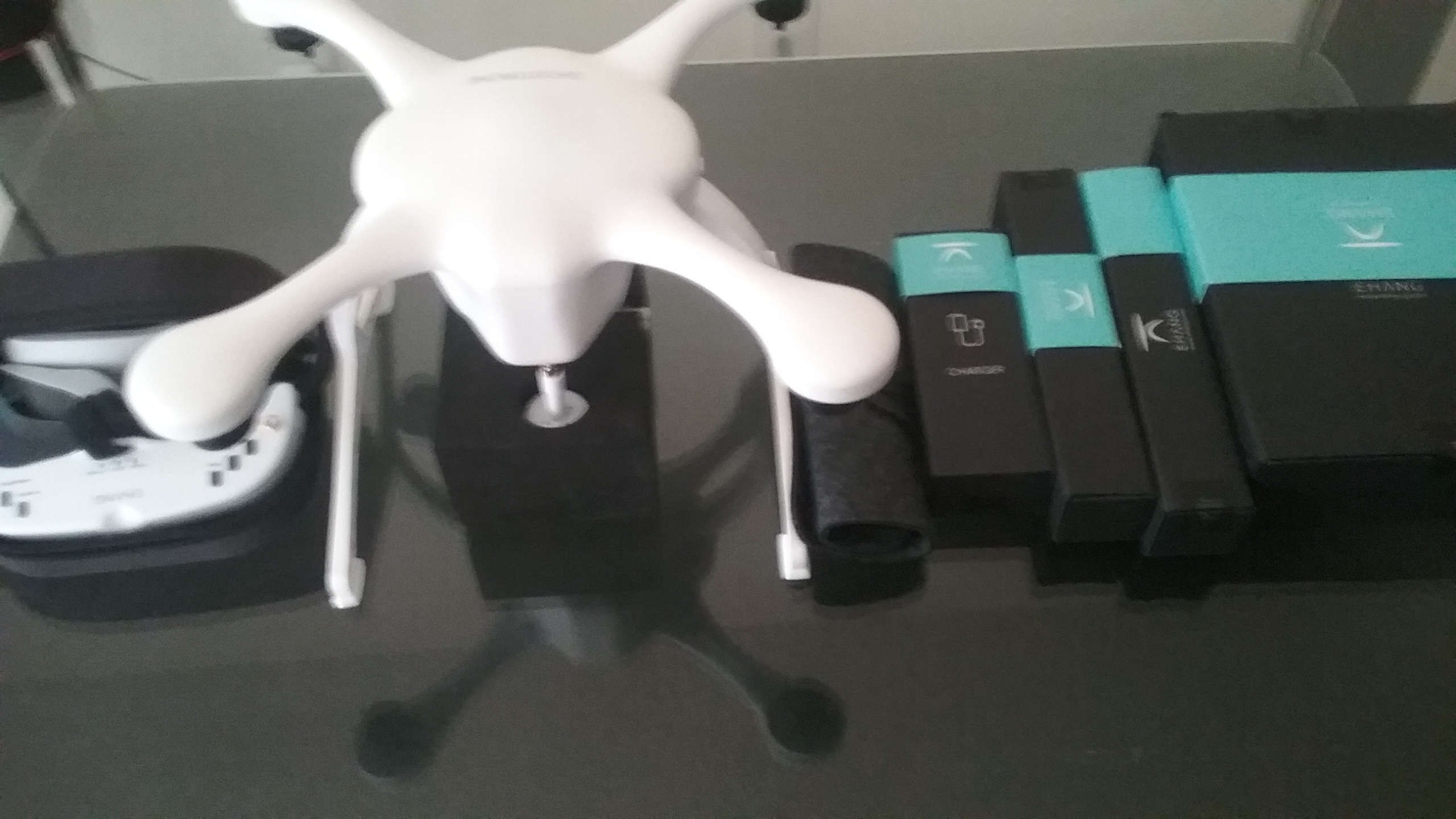 Boy is this drone a beauty! I'm sure you too may not have ever heard of the company EHANG, LLC  before so let me tell you a little about the company then we can move forward with the product.
EHANG, Inc.: is a technological innovation company specializing in R&D, manufacturing and sales of intelligent aerial vehicles. EHANG's user-friendly GHOSTDRONE with intuitive app-control, AVATAR tilt mode and immersive aerial-filming experience with VR goggles bring the joy of flying to the masses. In January 2016, EHANG launched EHang 184, a safe, smart and eco-friendly autonomous aerial vehicle to provide short-to-medium distance communication and transportation solution. They help to remove the barriers to drone use so everyone could enjoy aerial filming. Drones are traditionally hard to pilot, easy to crash, and expensive. We developed our first product, the GHOSTDRONE, to address these challenges so you can discover a new, easy way to capture magical images and footage around the world.
Now let's get to the Ehang Drone, when I say "Come Fly With Me" it's true you can fly with me via looking through my goggles! ! This drone has some features that will blow its user away. Now it took me some time to get the drone flying. I only wish the instructions were just a little larger since my eyes are a little weak but overall this Drone is perfect.
We were able to view everything through the eyes of the Head-tracking EHANG VR Goggles because of the built in video transmission. When I began to view through the goggles I couldn't help but smile with excitement because I was able to see everything with ease! You can control the drone via your phone, and the app is available on Android & iOS
At your fingertips you'll have everything you need to control the drone. You really need to make sure you read the manual and follow directions or view their video to help guide you more. This way you will have some insight as to how to control everything via your phone.
The Drone gives you roughly around 25 minutes of flying time on a single charge with about up to a half mile range for video down link transmission. The great thing too about the drone is having your camera right on hand because it's already installed on the drone. So there really is no equipment installation worries except for mounding on the propellers tightly on the face down motors and installing your antennas on your goggles. Each propeller will have a letter indicator (L) (R) informing you as to which propeller go on what side of the drone.
Well I'll end this post with saying "Come Fly With Me, Come Fly With Me, Through The Eyes of The EHANG GHOSTDRONE 2.0 – VR" .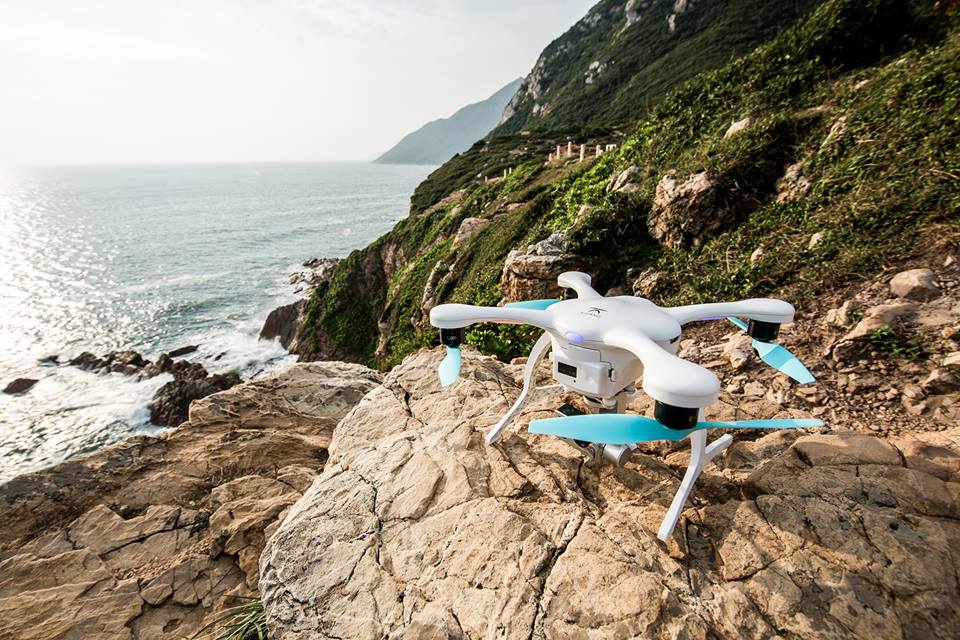 You can connect with EHANG via Facebook | Twitter |  Instagram |ShopEHANG