Getting Prepared with SpareOne Emergency Mobile Phone!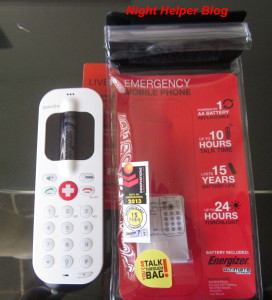 Many of you may not have heard of SpareOne GSM Emergency phone, as for me this is my first time too. It is the new sleek emergency cell phone that holds up to 10 hours of talk time which means you have plenty of  hours to last you on your trip or during an emergency.
It is said that it will keep its charge up to 15years on a single AA battery, has large buttons for easy use and will store up to 9 important numbers. Its not bulky at all very sleek and weighs only 4.8 ounces. No Sim card is required for your SpareOne if you are calling for emergency help but one is needed for individual calling. It's the perfect mobile phone to store in your car or better yet add it to your emergency kit at home.
If you have a teenager who travels back and forth from College this would also be a great gift for them too.The SpareOne cell phone is known to work well in extreme weather , operating rang (-22F to 140F) which is by far greater than that of a smartphone.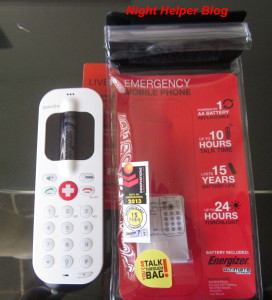 If you look closely at the SpareOne Phone you will see the battery is displayed right inside the screen. If offers you a siren sound, emergency calling and flashlight. Made from inexpensive plastic material and behind the back cover, a handy tool and SIM card adapter are on standby to help you transfer a GSM SIM from a current phone into the SpareOne Plus.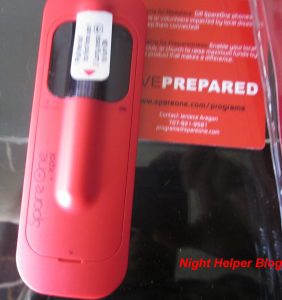 Overall I'm glad to have the SpareOne phone included in my emergency kit, with the way the weather has been acting lately I know we will be prepared if that time ever comes.
SpareOne is a great investment, you too can get the SpareOne phone, just visit Amazon, SpareOne website.
Disclaimer Statement
I was not compensated for this post, however I did receive a product sample from SpareOne The opinions expressed in this post are 100% of my own and any product claim, quote or other representation about a product or service should be verified by the above mentioned store, PR or product designer.