Game Beauty: Bringing Your Fantasy World to Life One Shade at a Time
Disclosure: I was not compensated for this post. However, I did receive a product from the company and I am disclosing this in accordance with the FTC guidelines.
Only the brave shall enter the icy dream shown on the package. Our major figure is standing there. She appears ready to tackle Game Beauty's Fantasy Palette's world, bringing with her stories of past triumphs and tribulations
Painted on the packaging is an icy fantasy where only the brave and courageous shall enter.  Standing there is our main character. Bringing her stories of past triumphs and tribulation along with her, she looks ready to brave Game Beauty's Fantasy Palette's world.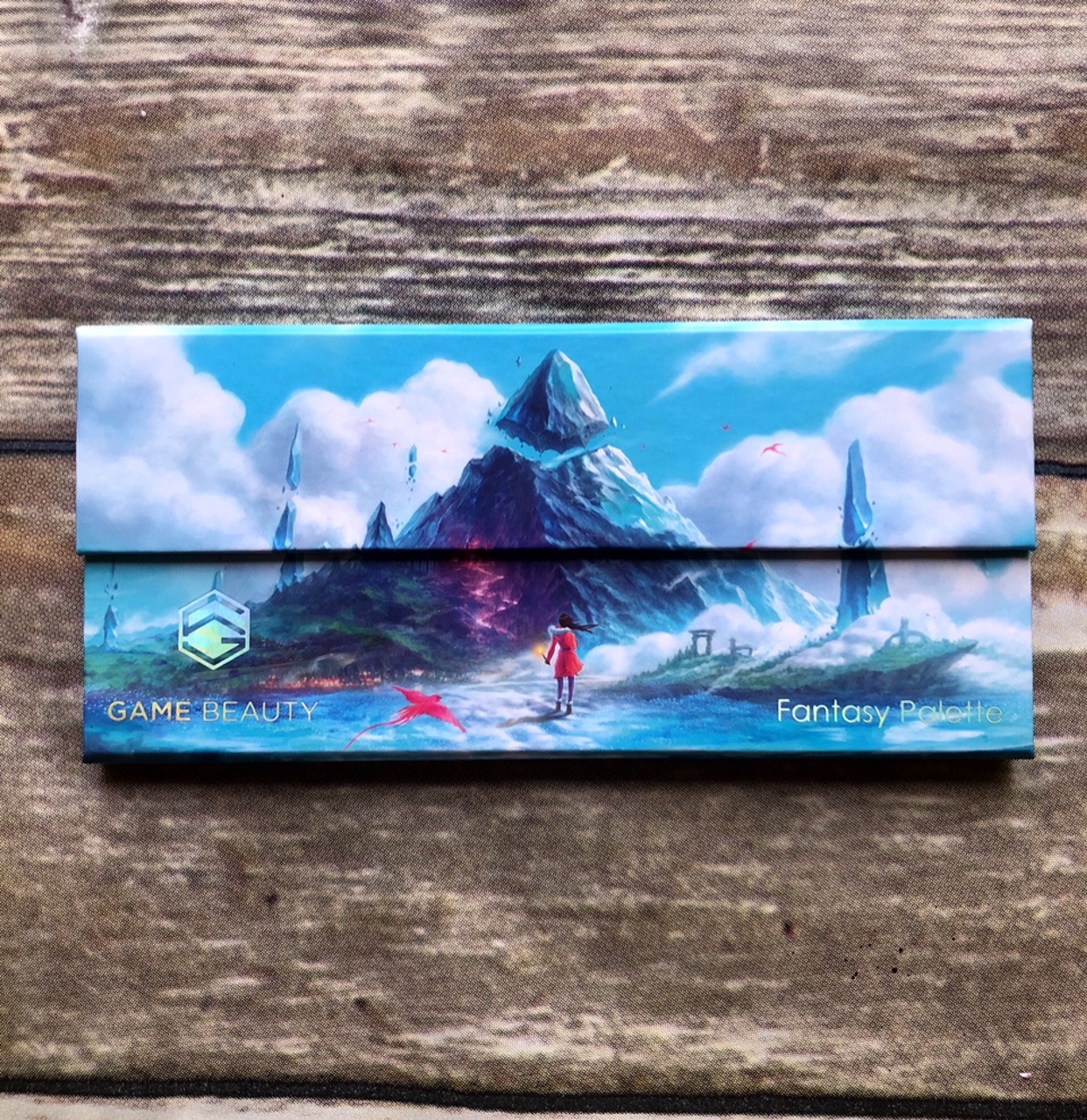 Whether you're a big gamer, a makeup geek, or just into fantasy in general, this palette is for you! It'll steal your breath away with its stunning combination of brilliant pastels and deep blues. The pigmentation is comparable to well-known brand-name eyeshadows! The lovely colors are not only pigmented, but they're also designed to look great on all skin tones. There's no need for a lot of priming, which saves you time and money.
The Fantasy Palette shade range gives you multiple daytime and nighttime looks for any occasion: making this a great travel palette for those who love playing with pastels or newbies to colored eyeshadow looks. The various shades of blue will blend beautifully with any eye color, and make not only the user's eyes pop but the accompanying colors as well! The matte shades are creamy and rich while the dual-toned shimmers are vibrant and aren't chunky.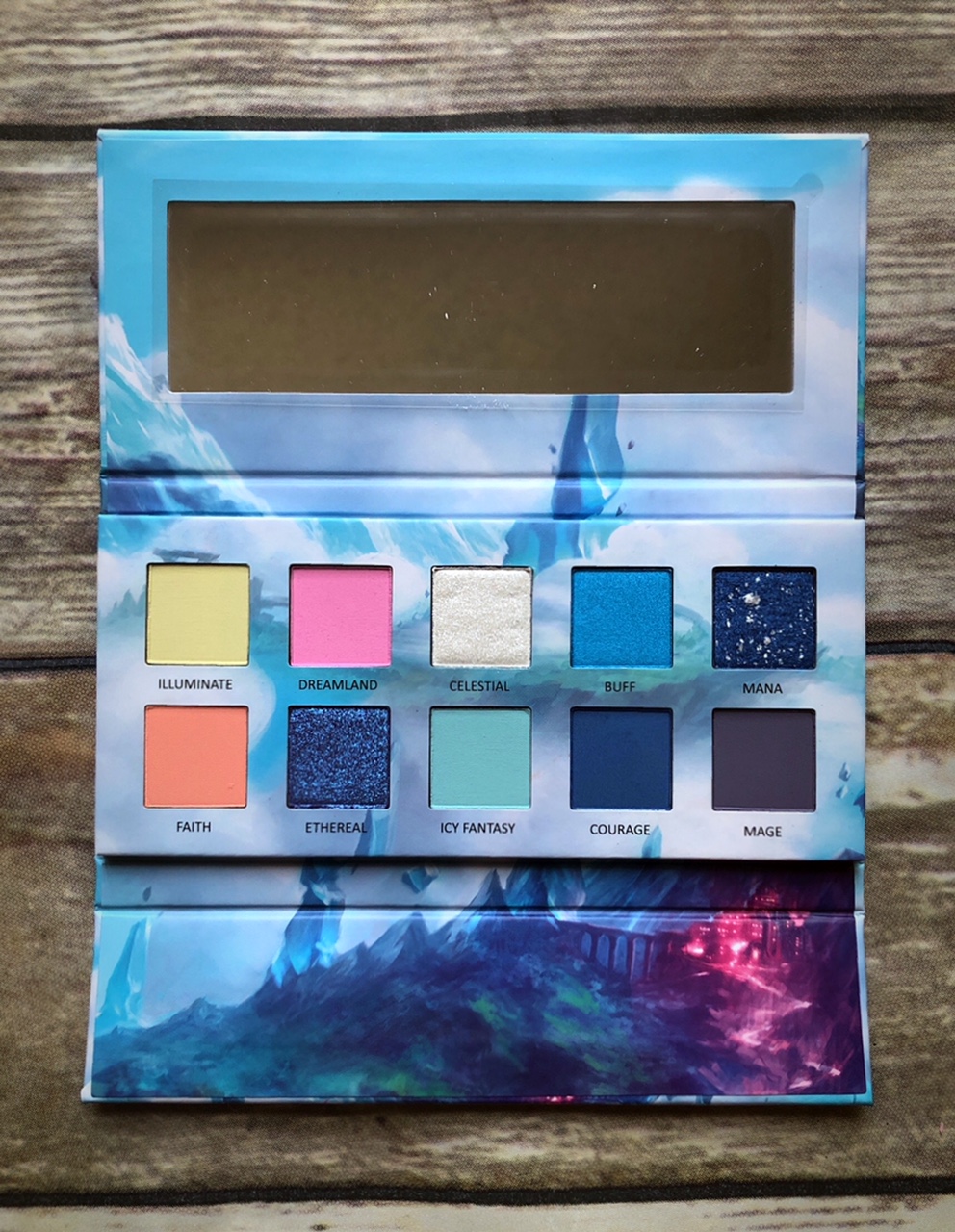 All creatives and fantasy fans will enjoy the statement looks created from The Fantasy Palette by Game Beauty. You know what's even crazier? Game Beauty has three more palettes! Game Beauty's inspirational Victory Palette will fuel your heart with fiery passion; the Harbinger Palette will doom others to envy your eyeshadow looks; the Adventure Palette will become a treasure in your makeup collection; and the Fantasy Palette has illuminated my heart with its beauty. Just look at how all the colors match my skin tone!!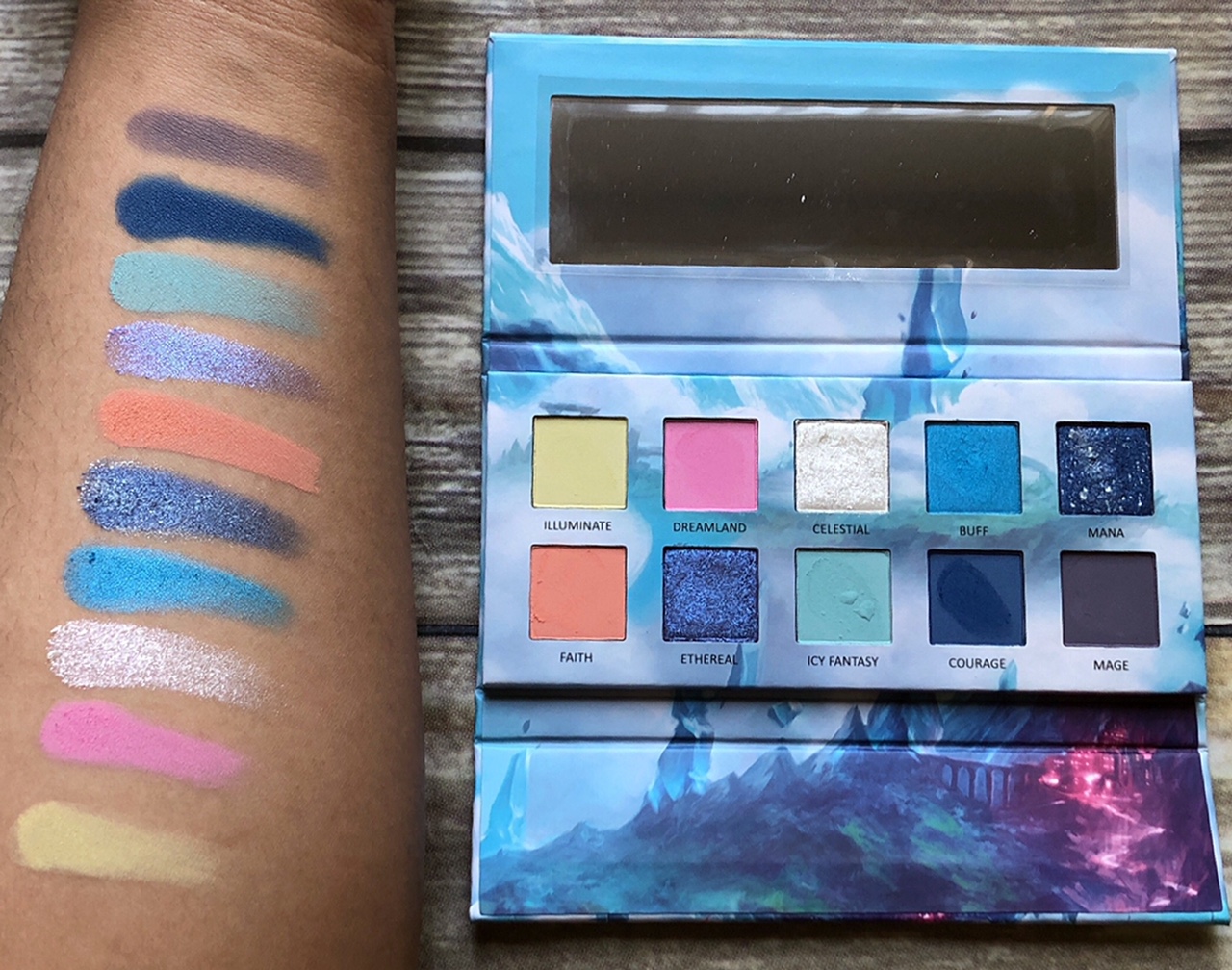 Game Beauty not only supports a talented, professional CG Artist to create the company's original packaging, but all of their beauty must-haves are PETA-certified cruelty-free! All of their high performance products are free of parabens, fragrances, nano materials, BHA, BHT, etc. 
Awesome right?!
I can't express how excited I am to test out more of Beauty Game's products: from highlighters to their merch tees and brushes. I can't wait to see which palette calls out to you. Check them out now and see what great adventure awaits you! Don't keep yourself waiting!
You can connect with Game Beauty via website| Facebook | Twitter | Instagram| TicTock| to keep up with all their latest products!