Elephantrunk Parcel Drop Mailbox, you'll never miss a delivery!
I was not compensated for this post but I did receive product samples to facilitate this review from Architectural Mailboxes, however all opinions expressed in this post are 100% my own.
Are you ready to hear about the coolest parcel drop mailbox for your home? Move over mailbox there is a new mailbox sheriff in town…*wink*.  Its called the Elephantrunk Parcel Drop that receives your parcels all year round right at your front door when you are away from home.
As a blogger I thought I had seen just about every unique product out there but no way, this by far is the coolest I have seen.
The Elephantrunk Parcel Drop Mailbox truly is an extraordinary product with a concept that is remarkable, created by Architectural Mailbox LLC.  Have you ever worried about leaving your home and missing out on your UPS or FedEx parcels? Well never again will you or I have to worry about missing our packages anymore.
You see the Elephantrunk Parcel Drop Mailbox can be placed right outside your door to receive and send packages.
With me receiving products daily this Elephantrunk is a blessing for me. There have been so many times I have canceled my appointments due to packages being delivered on the same day as my appointments. I have been fearful that if packages were left at my door unattended someone might help themselves by removing them, or they become damaged from the rain or winter season.
Now I don't have to worry anymore, this parcel drop box can accept all my packages with ease safely and effectively. I am sure it will forever change the way we receive our packages this Holiday Season.
This repository will allow all your purchases to be received on the first delivery attempt, no sending packages back due to sender not being available. Nor would you have to worry about driving to your local parcel pick up company to retrieve your packages.
Another excellent benefit to this Elephantrunk parcel mailbox is the outgoing partition for your outward and pick-up shipment returns. Without a doubt this Elephantrunk is sleek, stylish, elegant and functional and very easy to use. Even if your not present to receive packages you can have a placard near your door in which will direct the delivery person to drop your packages in the locked anchored-secured elephantrunk drop box. I love the options we have with the elephantrunk parcel box, knowing that all my delivery man has to do is either place my packages in the outgoing partition or retrieve my packages for shipping just brings a smile to my face and joy to my heart knowing no one can steal my packages.
The elephantrunk parcel drop comes in a four decorator powder coated colors, Black, Red, White and Oil Rubbed Bronze to match  any environment.
It is very sturdy and made from cast aluminum and heavy gauge steel.Has large storage compartment, corrosion-resistant aluminum, adjustable feet to level base if needed, vacation stopper to put a hawk to parcel deliveries or pick- ups and most of all…..your parcel will always be secured with the locking mechanism.
This cool elephantrunk comes equipped with a vacation stopper for when you don't want to receive parcels.Just flip it down and Walla…your delivery man will know not to deliver or pick up parcel.
Over all I am beyond impressed, I am ecstatic that Architectural Mailbox created a well needed parcel like the Elephantrunk. A parcel mailbox that not only will keep your parcel safe and secured but will also add that elegant look to any porch or side-curb.
No more missing packages, or canceling appointments in fear of missing my packages, now all I have to do is set my placard near my door informing my delivery man to drop parcel in my secured elephantrunk…now that's AWESOME!
ABOUT ARCHITECTURAL MAILBOXES:
Husband and wife team Chris Farentinos and Vanessa Troyer are the founders of Architectural Mailboxes. Farentinos serves as President, bringing 25 years of consumer product experience. Troyer serves as the Company CEO. In the post, Troyer relies on nearly 30 years of experience in the postal products, commercial construction and product management fields. To learn more visit here 
Architectural Mailboxes has been kind enough to offer one of the Night Helper readers one of their Architectural Mailboxes 6-5/8-in x 8-3/4-in Metal Black Post Mount Mailbox & Architectural Mailboxes Black Steel Mailbox Post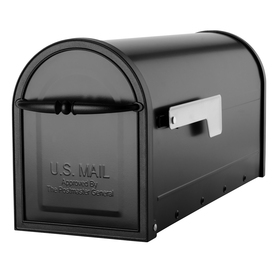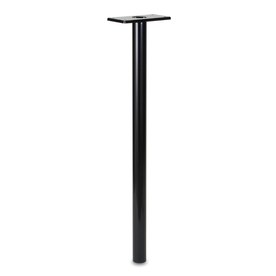 I was not compensated for this post but I did receive product samples to facilitate this review from Architectural Mailboxes, however all opinions expressed in this post are 100% my own.