Drinkfinity Is Changing The Way You Drink Water With Flavor Pods
Lately I've been keeping myself hydrated daily with drinking about 8 glasses or more of water. My goal is to make sure I get enough water every day and what better way to do that than with the help of this cool product from a company call Drinkfinity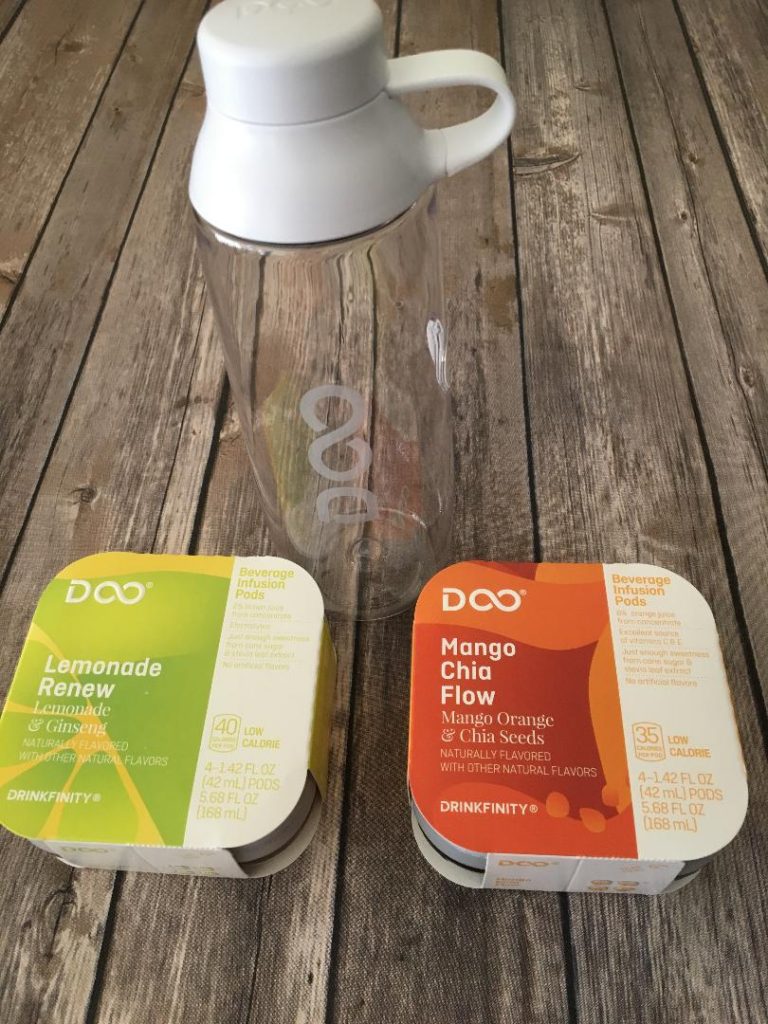 I can already hear you saying, what is this Drinkfinity product you are speaking of ? Drinkfinity is a water bottle that has flavor pods to add flavor and nutrients to your water. The pods "contain both dry and liquid ingredients and are sealed separately until the moment the Pod is popped. When ready you just pop and the flavored pods will transform your water into a delicious 20 oz beverage, most of all there are no artificial flavors or artificial sweeteners which I love the most!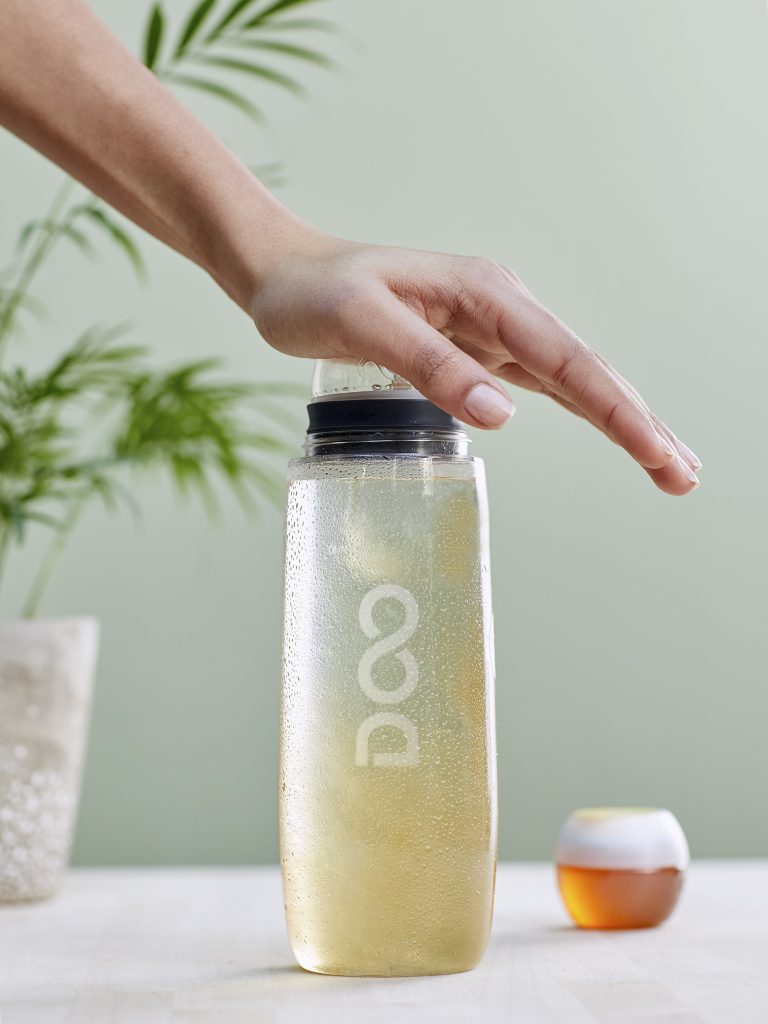 You'll find that the water bottle has a cool but yet simple design that is very easy to grasp and will arrive to your door with favorable pods all beautifully packaged in a Drinkfinity box .
The cap of the bottle screws on easily and is also attached to make sure cap is always on the lid of the water vessel. The Drinkfinity water bottle is made from high-quality, impact-resistant material, is BPA-free, reusable & recyclable, includes custom-fitted Piercer to pop Pods and makes a 20oz (591mL) refreshing beverage. Again by the water vessel bottle being so sleek and stylish there will be no problem to grip it or carry anywhere you go since it also has a customizable strap for on-the-go drinking.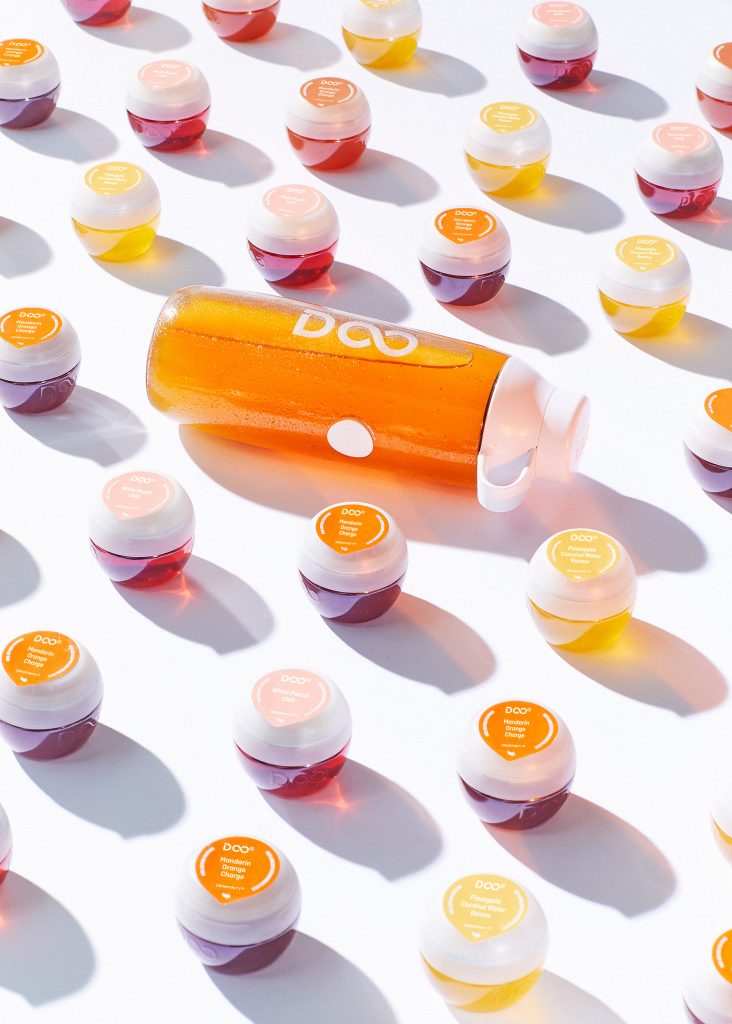 Now the Drinkfinity pods are very tasty and come in a variety of flavors some like: Mango Chia Flow, Pineapple Coconut Water Renew, Oatberry Flow, Pomegranate Ginger Flow, Lemonade Renew and many other flavors. My first thought was to try out the lemonade renew and WOW was it refreshing and delicious!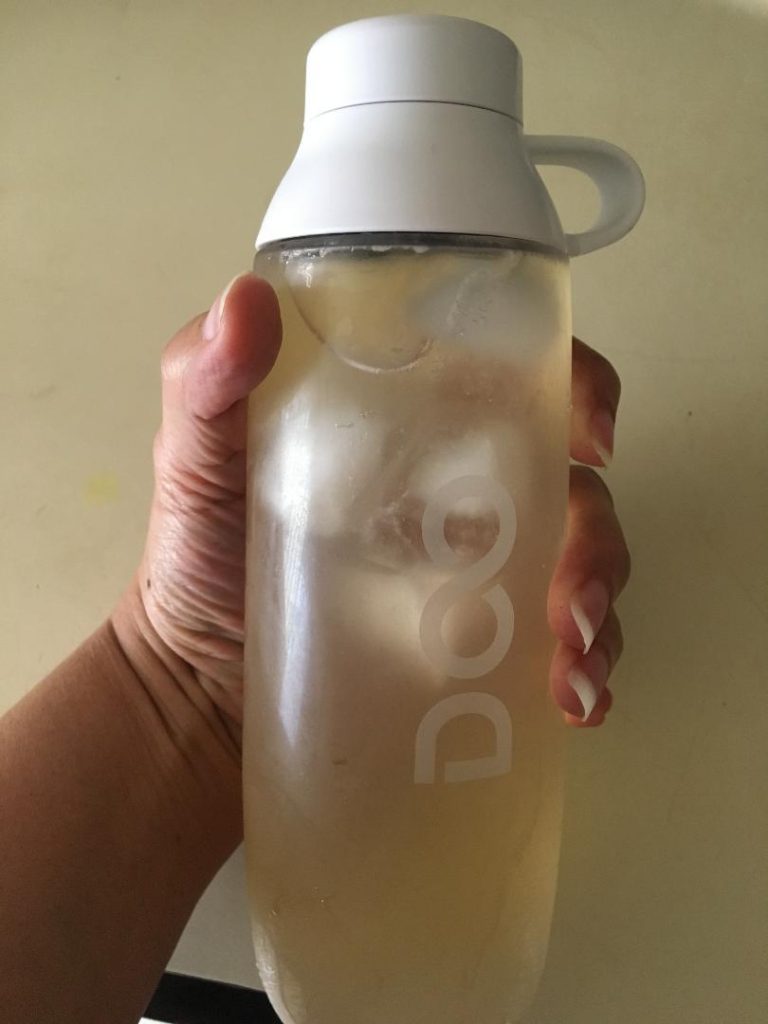 Now even though it states the pods aren't made with artificial sweeteners, I still tasted a slight artificial taste. The taste reminded me of one of the other sweeteners I use just not sure which one. Overall I think the Drinkfinity water bottle and pods would be great to have on hand and is sure to keep you hydrated. I also believe this set will make a great gift for that runner in the family! Knowing they can run and enjoy a nice cold Drinkfinity drink after running would be a added plus to keep themselves hydrated. Being able to add a little flavor to your water when needed to transform your drinking experince is pretty cool.
No one wants to add all that sugar to their drinks, we all know sugar is not good for the body! Plus, look at the money you will save from purchasing all those sugar juices.
The pods average $1.50/pod ($5.95 for a pack of 4) and is also available via signing up for their subscription of pods, I love water, I drink at least 6-8 bottles a day no joke so being able to add a little flavor every now in then will be great for me!
Don't wait try out the Drinkfinity Starter Kit today to kick start your day with a refreshing , favorable  drink from Drinkfinity. The products are also available on Amazon.
Follow them via social media also Facebook | Twitter | Instagram |
Disclosure: Howdy everyone, I just wanted to inform you that I was not compensated for this post. However, I did receive a product from the company below and the opinions expressed in this post are 100% my own. I am disclosing this in accordance with the FTC guidelines. All prize fulfillment will be provided by Sponsors.