Dressing for the Bachelorette: 6 Style Tips for the Bride Tribe
Weddings are more than church ceremonies and celebrations. They bring along numerous pre-wedding events such as the engagement ceremony, the bridal shower, the bachelorette party, the bridesmaids' luncheon, and the rehearsal dinner (phew)!
Though the pre-wedding period is exciting for the entire bride tribe, it can be quite stressful, especially if you are unable to put together your wardrobe for the occasion.
Deciding what to wear for a bachelorette party is tricky. Some parties have a theme while others don't come with a prescribed dress code. Moreover, you need to choose an outfit that makes you look stylish, not outright flashy.
Received a save-the-date invite for your friend's bachelorette and have no idea what to wear? Whether you are the bride-to-be's entourage or a guest, the up-to-the-minute style tips shared in this post will help you dress appropriately for the upcoming bachelorette bash.
Dress According to the Venue and Agenda
In recent times, most bachelorette parties call for coordinated outfits. So, in all probability, the invite will mention the dress code. If it doesn't, it is a good idea to check out the venue and the agenda for the bachelorette.
For instance, if the bachelorette is being hosted at a winery, a chic cocktail dress or a linen halter-neck dress with floral patterns and sparkly jewelry will help you stand out against the scenic vineyards. Carry a pair of opaque stockings, a leather jacket, and heeled boots in case it gets chilly outside. Skip wearing pastel shades if you love Merlot, Pinot Noir, or Chardonnay as they tend to leave stains (in case you spill).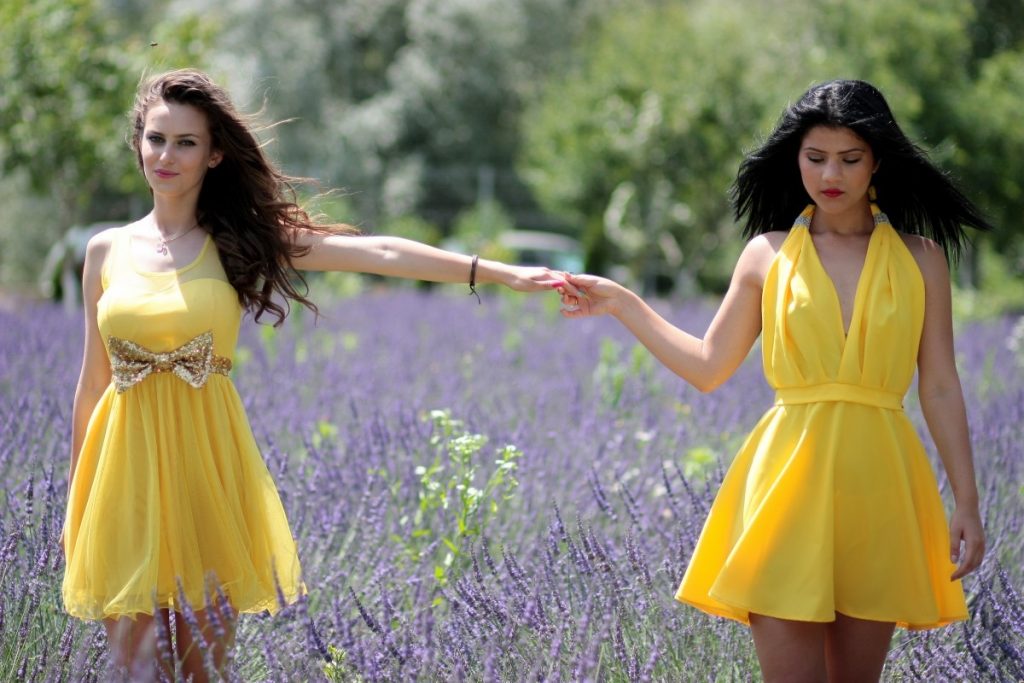 If the bride-to-be has plans to go clubbing, opt for a shimmering dress with high-heel sandals or a skater dress or skirt with boots. On the other hand, if you expect it to be a casual affair, a stylish denim dress with sneakers will slay the party look.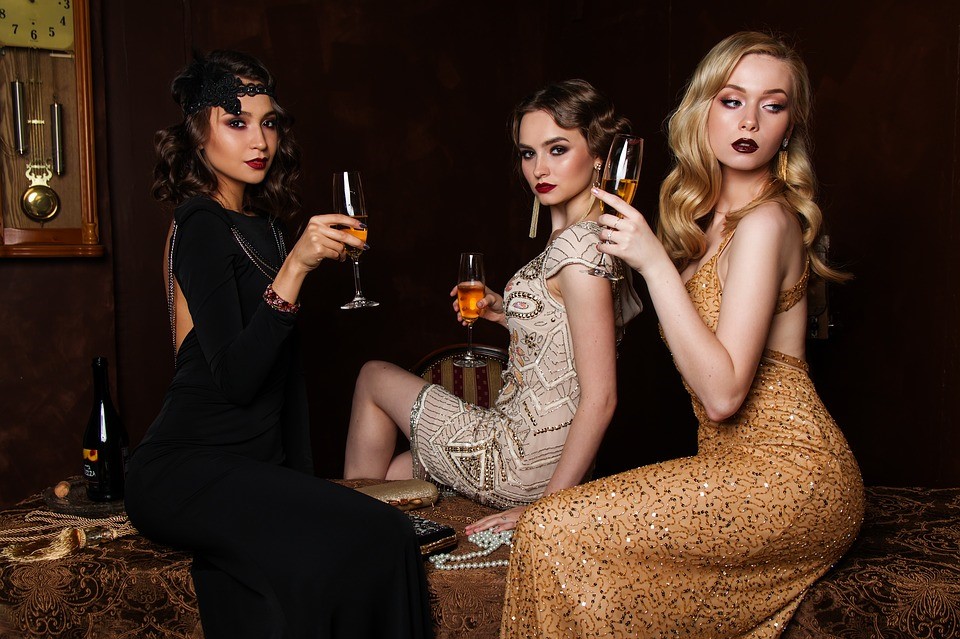 Furthermore, it is wise to check the bachelorette agenda. If the plan is to party and dance all night, choose an appropriate party outfit and flats or sneakers that will keep you stay comfortable all evening. Likewise, if you are headed to a beach and the bride plans to go swimming with her bride tribe, carry your swimwear and cover-up sarong to flaunt the tropical look.
Whether you have been invited to a vineyard, a pub, or a beach, dressing according to the venue will avoid awkward moments and help you enjoy the celebrations.
Don't Dress Like the Bridesmaids-to-Be
Most bachelorette parties have a special dress code for the bridal squad. If you are a guest at the bachelorette party, avoid choosing a dress that closely resembles the bridesmaids' outfits.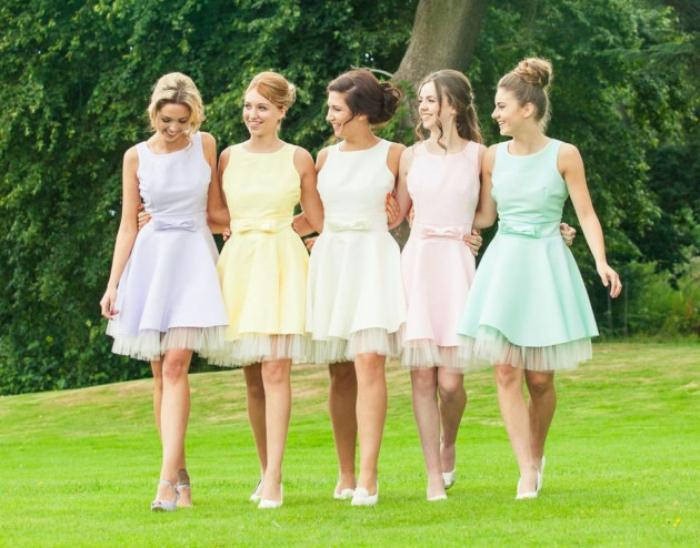 It's a great idea to wear an outfit that complements the overall party theme; yet, wearing a dress that intrudes the bridal party attire, can make the host feel that you were upset about not receiving a bridesmaid proposal.
Stay Away from White (Just in Case!)
Though times have changed, it is customary for the bride to wear white at her bachelorette party. You may think of it as old-school, but you definitely do not want to offend the bride-to-be by wearing a white lace dress that looks bridal.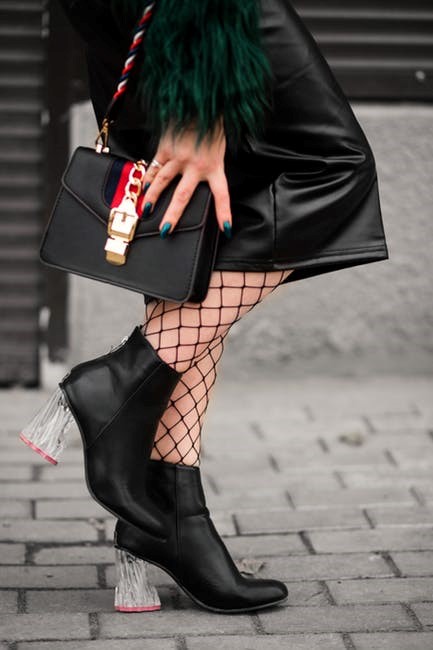 So, keep your white outfits at home (unless you are requested to wear it)!
Plus, if the party's going to be wild, your favorite white dress will be ruined if you spilled on it. You can never go wrong with a classic black dress or top and a pair of matching leather boots.
Flaunt Your Style with Modish Accessories
Nothing screams 'let's party!' like classy shimmering accessories. A bachelorette party is a perfect occasion to flaunt your ladylike paraphernalia. Choose elegant bags, shoes, and jewelry that complement your attire and highlight your personal style.
A word of caution: whether you choose to wear a statement pair of stilettos or fashion jewelry, remember not to over-accessorize. For instance, if you are wearing a monogram pendant necklace or a personalized shimmering clutch purse gifted by the bride-to-be, tone down all other embellishments to create a balanced look and highlight the souvenir.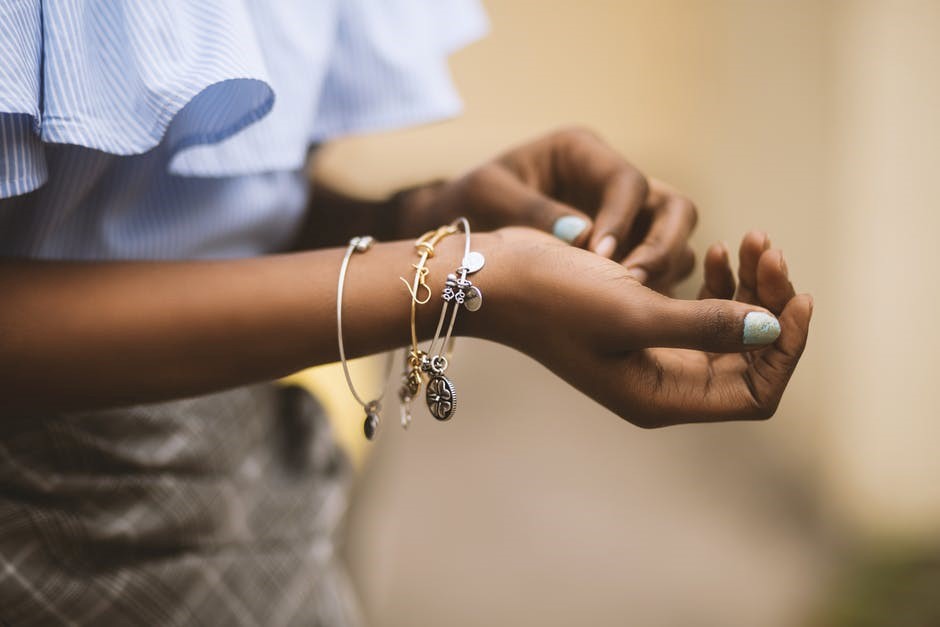 Avoid wearing too many accessories at one go. For instance if you are wearing an attractive assortment of stylish bangles, avoid wearing additional pieces jewelry. Alternatively, you may pair these statement accessories with a pair of understated earrings to balance the look.
Accessories are supposed to accentuate your outfit and personality, not overpower it. Follow the 'less is more' rule for accessories to look classy and attractive in all the pictures you know you'll be clicking.
Avoid Anything That's too Attention-Seeking
Without a doubt, a bachelorette party is supposed to be fun with everyone celebrating the end of the bride-to-be's spinsterhood. So, it's alright to doll up a bit or show some skin. However, wearing plunging necklines and revealing outfits can attract unnecessary attention and annoy other guests at the party. The last thing you want is to have the bride's family judging you for wearing a skimpy tight skirt at the party.
The same rule applies to your make-up. While it may be tempting to try vivid shades of lipsticks or eyeshadows, think twice before wearing them. You may regret it for life when you see yourself later in social media posts.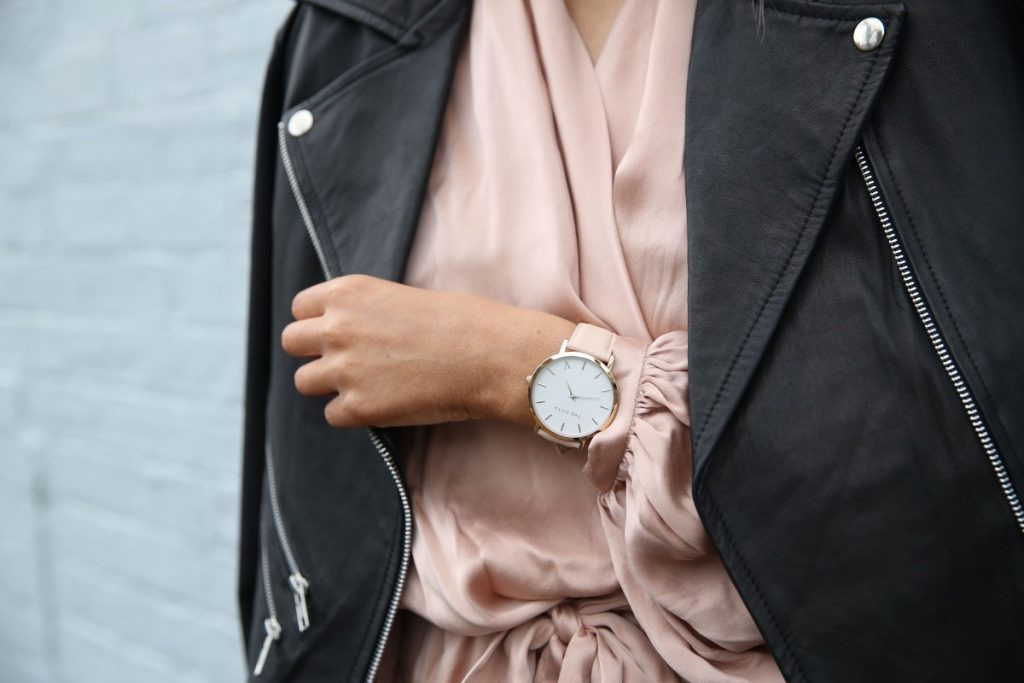 Choose classy outfits that highlight your attractive features, enabling you to carry yourself with confidence and have unlimited fun with the tribe.
Take It Easy
Bachelorettes are all about being a sport. If the bridal party invites you to wear a party-themed tank top for a photo shoot, go with the flow and enjoy the moment.
If you have issues with wearing a particular outfit or following a theme, it is a good idea to share your concerns with the host or the bride-to-be before the party begins.
A bachelorette is full of fun and excitement as this time is dedicated to letting loose and enjoying your friend's pre-wedding celebrations. However, it can be tough to determine the most appropriate outfit for this occasion. Use the tips shared in this post to flaunt a chic look at your friend's bachelorette party.