Dress Her for Comfort & Wows: Western Charm from Head to Toes
It's not my intention to sound "boomerish", but kids nowadays know way too much about fashion (chuckles). Be that as it may, if you're raising a little girl who's eager to try new styles, then introducing her to the comfort and uniqueness western clothing pieces offer may come with a lot more benefits than you think.
This particular fashion avenue was primarily built on the idea of comfort and all the bells and whistles came only second. Since it combines breathable denim pieces with durable leather/faux leather items and charming accessories to top it off, the style has managed to stand the test of time for over two centuries. And if you're already wondering how to put it all together for your kid, saddle up and let's give this fashion idea a proper ride.
Boots
Just like when buying regular shoes, quality should be the priority, especially if you're going to take your kid to the countryside so she can have a more complete experience of the style beyond clothing. Regarding the material, of course, you can go for real leather, but make sure you also check out the faux leather youth roper boots, since there are a lot of comfortable and there're many quality models that cost less without being less reliable than the real deal.
When it comes to design, there's really a vast array of choices ranging from something feminine such as floral patterns or glitter to something more classic-looking with or without tassels. Some of these may even have motion lights which kids usually find fun to wear.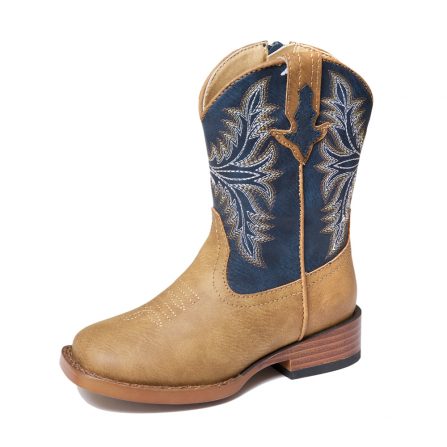 If you want your kid to be able to easily put the shoes on and take them off, go for ones that have a zipper. If you're worried that it may ruin the look, there are a lot of elegantly designed youth roper boots with inside zippers.
Comfort-wise, it's important to pick shoes with lightweight and flexible outsole and molded cushion insole. Roper kids boots also vary regarding shaft height which may be an important factor if you're looking for more protection and if you're planning to take your kid walking in the rough outback terrain. The best part about these boots is that they can easily complement a lot of outfits your little girl already has, be it floral dresses or a simple t-shirt and jeans combo.
Jeans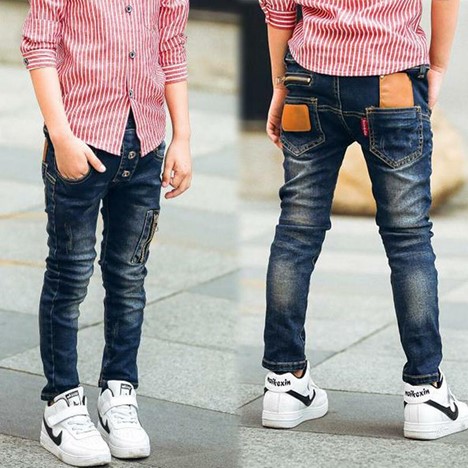 source:joelinksstore.com
Without the right piece of denim, there's no western style. Luckily, there's no shortage of beautiful western jeans for kids ranging in colors and designs. Whether you choose a slimmer fit model, or a wider boot cut (which goes better with roper kid's western boots), your little girl will surely adore the colorful embroideries. Contrast stitching is another cool design feature you can look for. Comfort-wise, it's important to find a model that's made of at least 60% cotton for breathability, along with polyester and elastane for elasticity. If you'd like to take convenience up a notch, make sure you pick a pair with an adjustable elastic waistband. Denim dungarees are another great option as an extremely versatile and comfortable piece of clothing that perfectly fits the style.
Shorts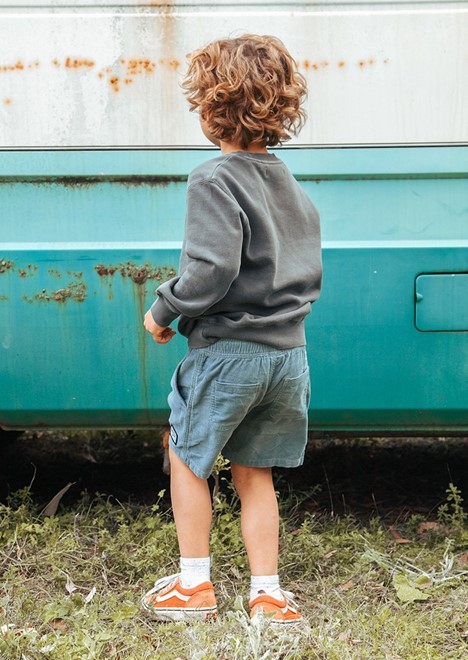 Source: ghanda.com
For those hot Australian summers when jeans simply fall short of kipping your kid comfortable in the heat, it's best to go for shorts with a high percentage of cotton. Adjustable waistband, slant pockets, and stretchability are some important features to look for in order to ensure carefree adventures in the outback. Embroidery is again a lovely addition that can bring more style to any shorts design.
Belt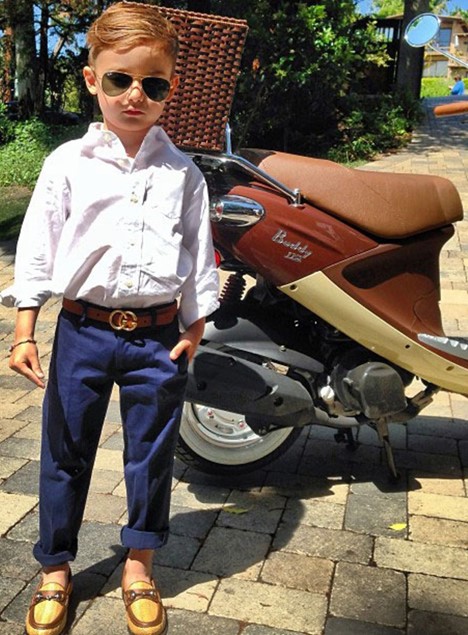 source:sagsao.ml
In no other style can a belt tie the whole outfit together more than the western style. Just like with the roper children boots, here you have the leather and faux leather options depending on the price range you can afford and other personal preferences. The belt you choose can be plain or embossed with or without a weave design. Bonded leather lining, playful studs, lovely color details, and embossed buckle are some of the varying features that can make one belt more distinct than another.
Top
With the elements in the outback being what they are, you want your girl to be protected with a comfortable and breathable shirt that also matches the rest of the ensemble. Material-wise, it's best to go for 100% cotton shirts. When it comes to design, plaid shirts are always a safe classic. For instance, your daughter is sure to love a plaid print that combines dusty rose, tan, and purple. If you want to stray away from classic plaid designs, make sure you look into the vast array of shirts with vintage wallpaper prints that absolutely match the style. A great way to stand out from the crowd is to choose a navy snap-up style western shirt featuring some bold multicolor prints throughout. To top off this section with a simple choice, let's not forget about button-up khaki western shirts, which are perfect for little cowgirls.
Hat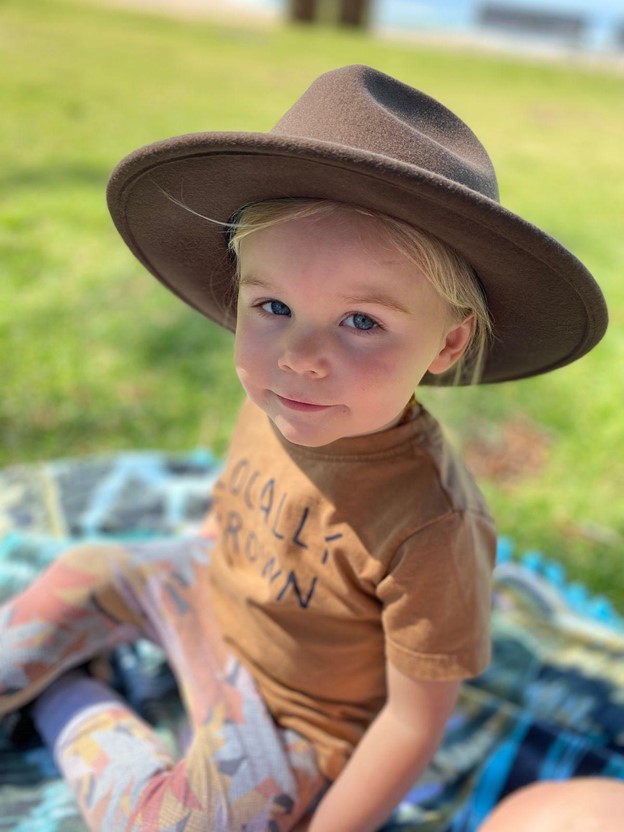 source:willandbear.com
As the proverbial cherry on top, a good hat completes the western dish. Beyond aesthetics, a hat is what keeps that harsh Australian sun off your little one while she's out having fun. Options can vary as with any clothing item, but the classic western models are a good buyer's choice. 
For instance, the Statesman hat model is 100% wool felt, which usually comes complete with a chin strap to prevent falling off while playing out. Next, the Jackaru is the go-to Australian hat model for the outback made from waterproofed bovine leather which makes it the most cowboy-esque hat down under.
These hats can protect your girl from the elements while still looking cute as a button. If however, you'd like to get her a lighter and more breathable hat that also provides a fair amount of sun protection, then the Sunbody hat model has you covered. These hats are made from palm leaf or other plant-based fibers that make for a slick crescent cowboy look while assuring safe fun in the sun!
Guitar (Optional)
Whether or not you'll be giving your lovely daughter a western makeover just for the fun of it or you'll actually go on an adventure in the outback it might be a good idea to enrich the whole experience with a country element that's more than a mere accessory – a kid's guitar. Indeed, why not get your daughter a kid's version of the most popular instrument there is and inspire her to learn a few country songs so you can have plenty of fun.