Discover how to improve the value and energy efficiency of your home
Nowadays, having an energy-efficient home is important to say the least. Besides the fact that the worldwide demand for energy continues to rise, energy is supplied from sources that can't be restocked in our lifetimes. Coal, natural gas, and petroleum are non-renewable energy sources. Living in a home with a lower power consumption actually helps protect biodiversity and ecosystems.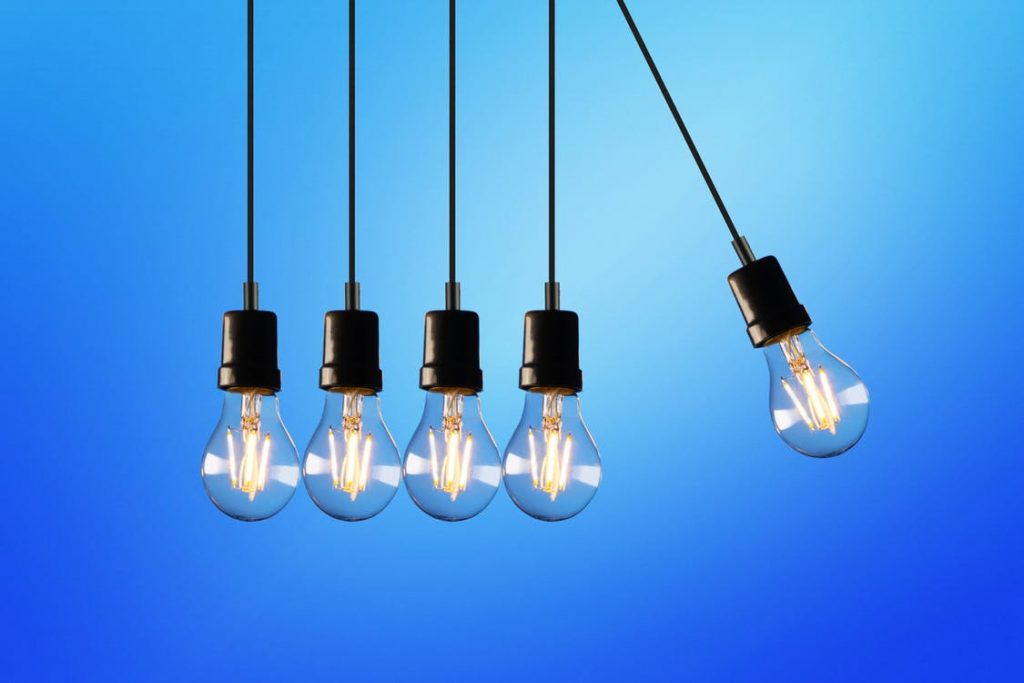 What is more, energy efficiency has a direct impact on heating bills. You can cut your electric bills in half, in case you didn't know. Making home energy improvements can help you save money. The next stage, i.e. getting a leap in energy efficiency, won't turn out to be hard or costly. Save money and improve performance by taking these cost-effective measures:
Install a full new roof
If you live in a cold place like Canada, improving residential energy efficiency is a necessity. Negative weather patterns persist for a long time – in other words, winters are long and cold. To stay warm, you have to turn up your heater. The warm air can escape through the roof, through cracks.
Roughly 25% of the heat produced by your boiler will escape through the roof of your home. The only way to protect yourself from this kind of occurrence is to fix the structural problems. If you're facing a deteriorating situation, you might want to install a new roof. A new roof offers security, as you don't have to worry about replacement or common roofing problems for the rest of your life. It keeps the heat inside the building, so it can cut home energy consumption.
According to the experts, new materials are stronger. This means that they reduce the risk of hasty wear and tear. The best options in terms of energy-efficient roofing materials are asphalt shingles, metal roofing, shake shingles, slate roofing, tile roofing. The ideal roofing material will last a long time, improve the building's efficiency, not to mention the home will be more comfortable to live in.
When you're putting a new roof on the house, it's a one-of-a-kind opportunity to do things sustainably. Pick a contractor like Cherry and Clark Roofing from your community. They will be familiar with the rules and code regulations. Equally important is to get an extended warranty. It can take months before you realize that the roof isn't installed correctly. If any damage happens to emerge, someone should repair the mistake.
Improve insulation in your home
How much thought have you given to what is behind the walls? We're talking about insulation. Building insulation reduces and even slows down heat loss and gain by acting as a barrier of protection between areas that are different in point of temperature. So, insulating your house internally and externally reduces the amount of energy required for heating and cooling. Less warm air escapes from the house during the winter, which is why less energy is necessary for heating. Luckily, you can find home warranty information on House Method to help you select one that's right for you
The question now is: What specific spots in your home should you insulate? If your home wasn't built with energy efficiency in mind, you can reduce your bills by adding insulation to the following areas:
Attic – the attic can't protect your home from cold, heat or humidity if it's not insulated. You can apply closed- or open-cell spray foam insulation. Batt insulation is also a good choice because it can be installed between studs, rafters, and joists without leaving any gaps.
Floors – insulate floors that are right above unheated spaces such as basements, garages, and so on. EPS sheets have a high R-value, not to mention that they are pressure-resistant. Insulating screed, on the other hand, provides better thermal insulation and is suitable for all floor structures.
Walls – why insulate the exterior walls? Because the insulation will act as a barricade between the residential area and the extreme outdoor temperatures. Cellulose is the most commonly used insulating material. Fiberglass is yet another popular choice. Fiberglass insulation traps the pockets of air, which in turn helps you maintain a comfortable home temperature.
Basement – the heat from your home escapes through the roof and the basement. The basement is closely connected to the ground, so it's normal to expect colder air and increasing moisture content. if you want to skip the spray foam, choose dense-packed cellulose. It insulates better than the average batt.
Don't overuse appliances
We rely on appliances to make our lives easier. Every invention is conceived to reduce manual effort and simplify the way we run our homes. If it weren't for the washing machine, we would spend hours at an end washing clothes by hand. Even if you have energy-efficient appliances in your home, resist the temptation of overusing them. These devices consume electricity, which is generated by the burning of fossil fuels.
If you don't change your behavior, you risk not meeting your energy efficiency goals. Switch off the appliances if you don't need them. The devices that consume the most energy on standby are TVs, computers, phones, tablets, recorders, and game consoles. They may be in standby, but that doesn't mean that the aforementioned devices don't draw on power. They are simply inactive and can be reactivated with the touch of a button.
Make sure the thermostat is at a comfortable setting. In the wintertime, set it at the lowest temperature that you're comfortable with. In the summertime, lower the thermostat only when you're at home. If you constantly change the temperature on your thermostat, you'll end up using more energy than you should. To see an improvement in energy usage, don't switch between temperatures.
The time of the day when you utilize your appliances matters, surprising as it may seem. Some devices use more energy during peak times. Peak times differ by geography, season, and day of the week. As a rule, you should take full advantage of your appliances after 9 p. m. and before 9 a. m. These are the off-peak hours.
If you increase your energy efficiency, you won't have to dig deep into your pocket. Additionally, you won't be contributing to peak conditions.