Dad, Enjoy A Little Fun This Father's Day with The Star Wars Spring Slam
Are you and Dad headed to the park this Father's Day? If so, we have a great gift idea we believe all dad's will love. This product is perfect for any game day or Star Wars Fan. It's called the Star Wars Spring Slam!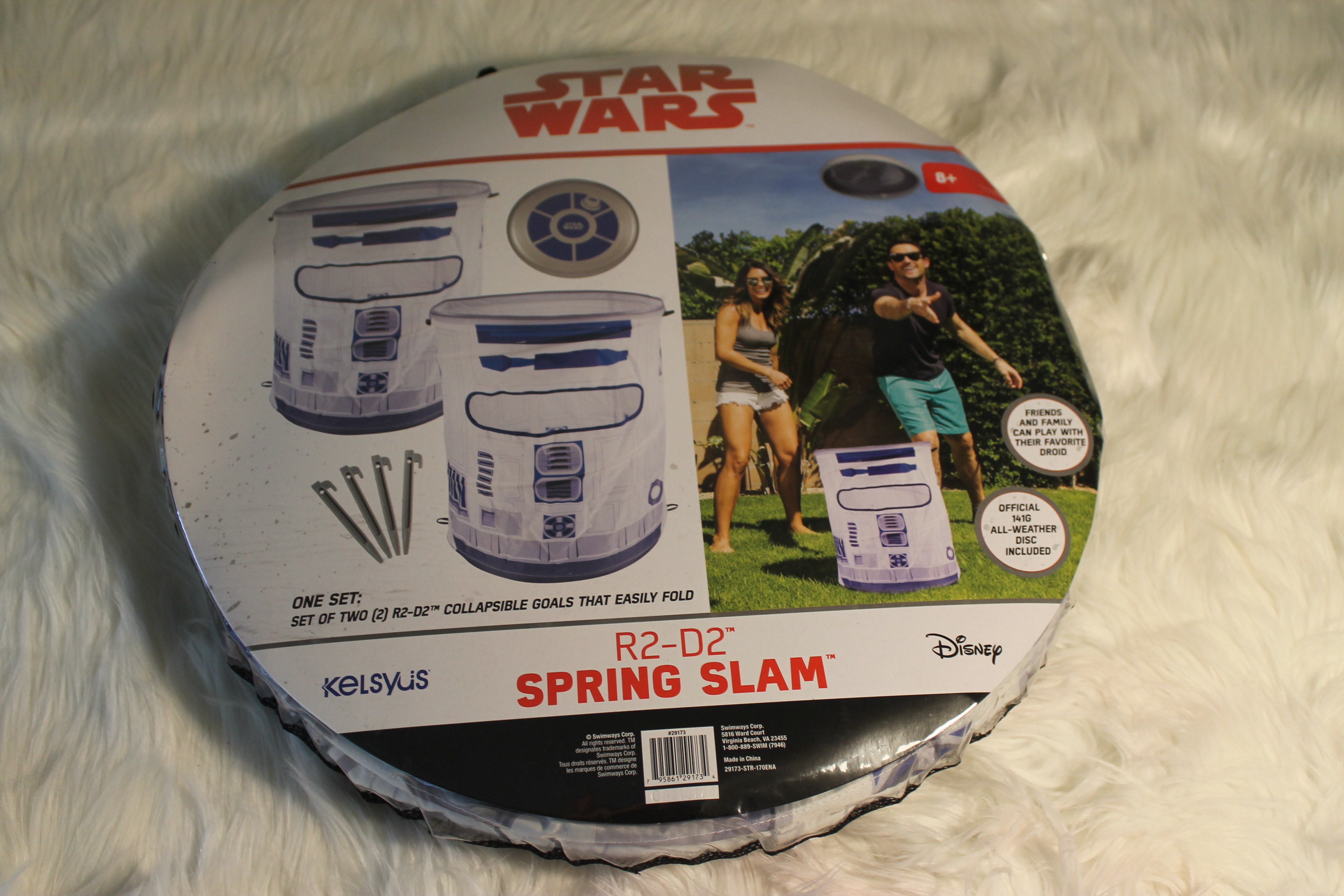 The Star Wars Spring Slam is an out of this world, exciting action-packed disc game from Kelsyus. It's easy to set up, and the product collapses smoothly for easy access in storage. It's as simple as 3.1415—or just normal pie… Sorry about that. I had math on the brain! Couldn't help trying to calculate my next winning streak with this game. The force is with this one, I swear by it! With the Star Wars Spring Slam you can play just about anywhere!
Bored at the park? Let the Star Wars Spring Slam spice things up! Having a bad first date? Challenge him or her at Star Wars Spring Slam to help turn things around.  Need to fight alongside your Jedi brethren? Well, the Star Wars Spring Slam is a great bonding experience before a fight. So, there's that.
To play you will need two players, one player throws the disc while the other deflects the disc into the goal. Types of assists score different point values. The first team to score exactly 21 points wins.
Just shoot the disc directly into the goal with no assists, and your team automatically wins the game! It's just that simple and easy to play.
Now each set includes:
Two R2-D2 pop-up goals, four ground stakes, one 141 gram disc with Star Wars graphics, carry/storage bag, and game instructions.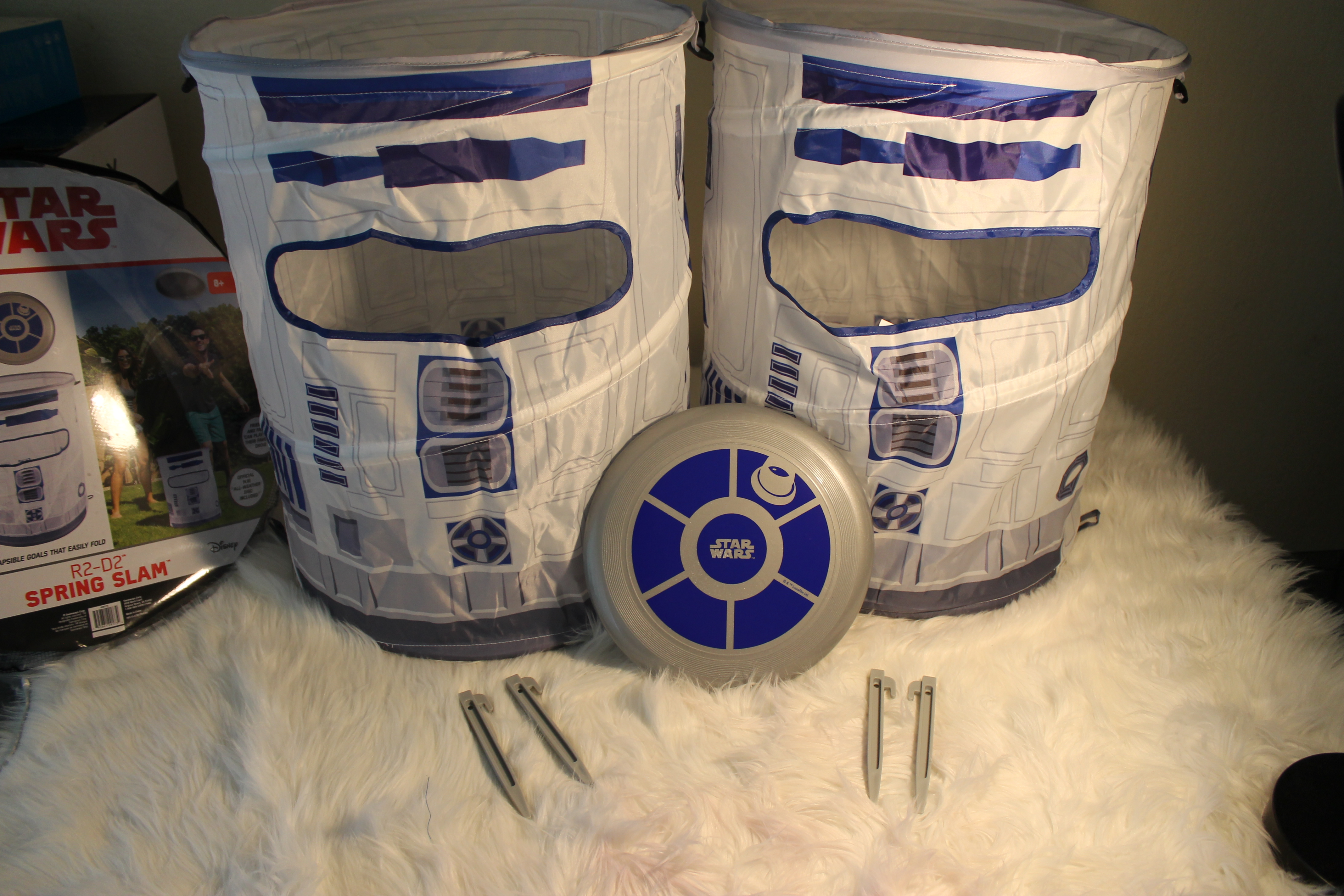 I think this would be so great to play during those family outings also. Not only would dad enjoy this game so will the guest and family.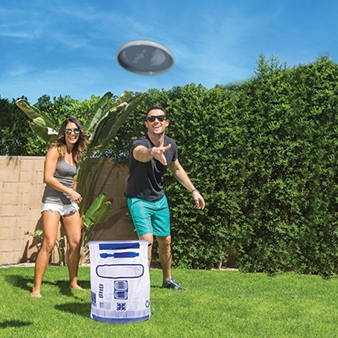 I enjoy the fact that the Star Wars Spring Slam collapses and store away easily the most. It helps a lot with large families, or just those tight on. Plus, the Star Wars Spring Slam only weigh around 2.95 pounds! Pretty neat, right? That makes it a stress-free travel item.
The retail price of the Star Wars Spring Slam is $29.99 which is not ghastly, and can be found on Amazon & Kelsyus.
Darth Vader may or may not be your father, but even he can't pass up on this deal. There's nothing like enjoying a fun, competitive game with dad. The Star Wars Spring Slam is the game for you this Father's Day!
Follow Kelsyus via Facebook | Twitter | Instagram | Pinterest | to keep up with the latest
Disclosure: I was not compensated for this post. However, I did receive a product from the company and the opinions expressed in this post are 100% my own. I am disclosing this in accordance with the FTC guidelines.