Conditional Approval of a Mortgage: The Real Deal for Homeowners
Dealing with mortgages is such a huge deal! Initially, it may appear complicated, taxing, and intimidating as a process. 
There are multiple types of mortgages to select from, including conventional loans, FHA loans, USDA loans, and VA loans. Each type of loan has its own eligibility criteria and requirements. Applying for a mortgage, regardless of the type, often involves a lot of paperwork and documentation to verify your income, assets, and creditworthiness. Additionally, calculating the monthly cost of your prospective mortgage can be complex, as it involves factors such as interest rates, loan terms, and any additional fees or insurance. If you're a current or former service member in Florida, you may want to explore the option of a VA loan, which is a mortgage program specifically designed to help veterans and their families become homeowners. VA loans offer benefits such as no down payment and competitive interest rates. It's essential to research and understand the specific guidelines and requirements for a Florida va loan to determine if it's the right choice for you.
As a homeowner, this is the reason why you should consider obtaining conditional approval of a mortgage when thinking about purchasing a home, regardless of how much you want to borrow. 
What does it mean to have your mortgage application conditionally accepted, and what should you do next? 
How does Conditional Mortgage Approval Operate?
To fully absorb how the mechanism of this term works, it is fundamental to examine what is a conditional mortgage approval is first. 
Conditional approval of a mortgage refers to applications that require further information or explanation. It is neither an approval nor a denial, and it does not say whether or not you'll get final permission.
Conditional approval home loan is identical to complete financing approval, but the property you want to buy has not been determined yet. It provides you with precise guidance regarding the amount of money you have available. 
Before complete financial approval is obtained, several requirements must generally be satisfied. It is where the whole process of conditional approval will take place.
Approval Conditions
An underwriter will check your financial papers during the underwriting procedure to ensure that everything appears good. If something is incorrect, the underwriter has the authority to reject your loan.
This list is not extensive and is for informational purposes only to provide you with an idea of the requirements necessary for loan approval with conditions. Along the way, you could get some further demands from underwriting.
Income and bank documents that prove your monthly earnings

Additional paperwork is required to fulfill the loan's specific requirements.

Insurance verification for homeowners

Gift letters for house purchasers who utilize gift monies to put down a deposit.

A letter of explanation for a substantial withdrawal that occurred recently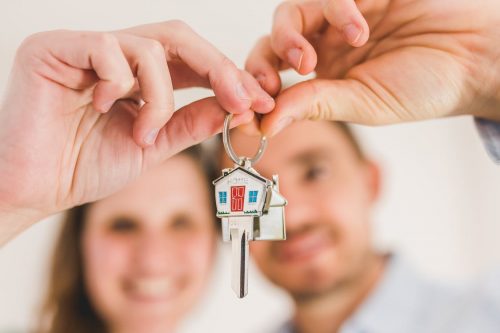 Photo by RODNAE Productions: Source
Types of Conditional Approval Mortgage
Conditional approval mortgages come in a variety of forms. Several home loan approvals range from basic phone approvals to written approvals.
Many of them are only estimates of how much money the bank is ready to offer you. You will need a documented conditional approval to ensure your borrowing ability. 
You may have to pay some application costs, but the security is worth it, and you will be able to bargain or buy at auction with confidence.
Conditional Loan Approval Benefits
Conditional approval of a mortgage can help you close your deal faster. Because underwriting may be a lengthy process, reviewing and finalizing the closing paperwork may take less time if you have previously been conditionally accepted. Other advantages of acquiring a conditional loan are as follows:
Conditional approval for a home loan is free.

It is suitable for three months.

You may shop with confidence for your house.

It is easier to get final unconditional financing approval.
Mortgage Approvals Comparison
Let us look at how mortgage approvals differ from conditional approval of a mortgage and what is considered the standard.
Prequalification
As you apply for a mortgage, you will be given an estimate of how much you might be able to borrow. 
These figures, however, were submitted by the applicant and have not yet been subjected to the underwriting process. Prequalification is, therefore, less trustworthy than conditional approval.
Preapproval
It is a step further than prequalification in the mortgage process. Your lender will check your credit score and assets at this point. As opposed to conditional approval, the underwriter may not have evaluated this material.
Unconditional Approval
It indicates that the underwriter has received and validated your information. It covers the appraised value, title, down payment, and other required papers. The loan officer is now prepared to move forward and complete the mortgage application.
Verified Approval
Verified approval implies that your credit, income, and assets have already been verified, and you have been accepted to purchase the house. 
A verified approval letter, unlike provisional approval, assures sellers that they have the financial means to back up their offer on the whole process of loan. 
What Happens If Conditional Approval Is Granted?
The steps after conditional approval revolve around the need to supply the information the underwriter requires you to make. It will be a final decision once you have been given conditional permission. The items they want are referred to as "conditions," and they might include:
Verification of work and income (including pay stubs)

Tax Returns

Accounts Payable

Expenses owed (such as credit cards or student loan balances and payments)

Asset statements are documents that list the assets that have been acquired.

Property information (purchase price, appraisal, etc.)
After providing such information to your mortgage advisor, the underwriters will finish their work on your application. You can now proceed with the closing procedure after receiving your permission letter.
The best-case scenario for conditional approval is this is. To increase your chances of admission, stay on top of deadlines, ask plenty of questions, and be honest about your financial situation. 
Being attentive and transparent during the mortgage application process is best to avoid surprises.
What Is the Time Frame for Conditional Approval?
The conditional approval procedure is a fast-paced one. Do you ever wonder how long to close after conditional approval? The process usually takes approximately a week or two to finish.
The easiest method to expedite the course is to thoroughly fill out all forms and provide supplementary documents as soon as possible when requested. 
You might be able to acquire your approval a few days sooner if you keep prepared and communicate with your underwriter.
Photo by Skitterphoto: Source
Obtain a valuation
A formal conditional approval, despite its name, nevertheless contains some requirements that must be completed before it can move to full approval. 
Because a formal appraisal is the most typical requirement, it is a good idea to secure one from the lender you plan to borrow from before bidding at an auction or signing a contract.
A broker may assist you in locating the best mortgage for your needs depending on the size of your deposit, income, and overall personal circumstances.
Conclusion
Navigating the mortgage maze may be challenging with so many different types of mortgages available in the market. They can also fluctuate a lot, especially when interest rates shift. 
When it comes to acquiring a house, the chances of needing a mortgage such as conditional approval to fund the purchase are anywhere between high and low. 
When you consider looking for the right deal, consider all this information to acquire the best value in making your dream home. 
Excited to get your own property? Visit our website for more relevant searches.