Choosing Between E-Cigs, Vape Pens, and Vape Pods
Kicking the smoking habit has always been hard, the draw to these nicotine rich products is so strong, and it's a real battle to resist. However, if you wish to stop or quit smoking but don't know how it can be achieved, then reading this article is a must. This article is also for those who are a beginner and confused between e-cigs, vape pens, and vape pods.
What is a vape pen?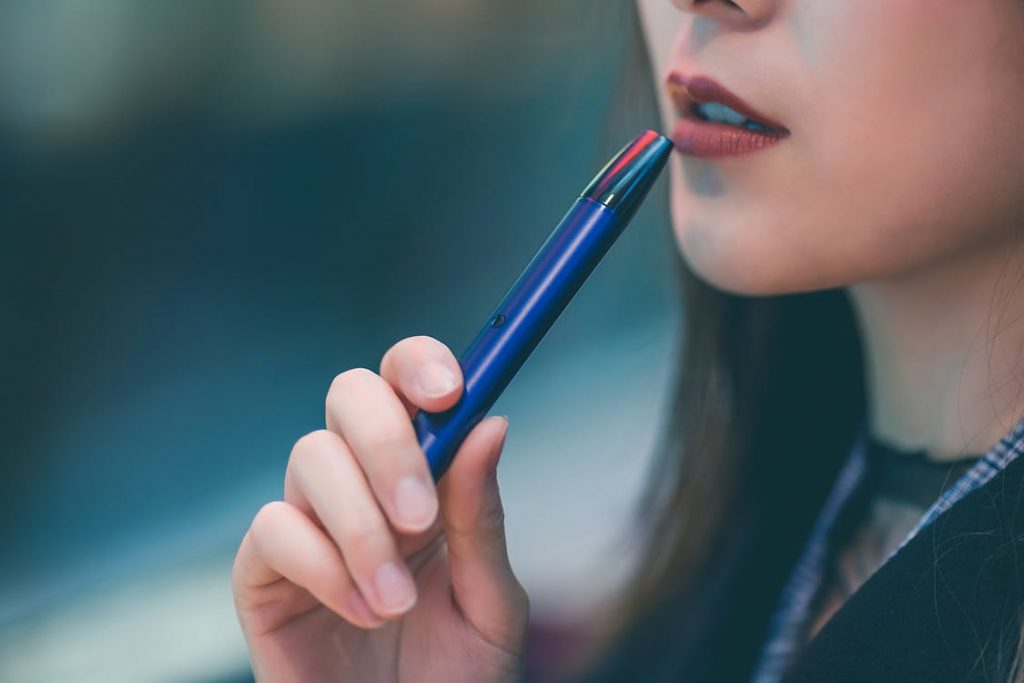 Many people ask; what's the difference between an e-cigarette and a vape pen?
Well, in general terms the vape pen is just a type of e-cigarette. But over the years as the device has been modernized, we notice more and more people calling e-cigarettes what we use to call Cig-a-likes. Cig-a-likes are the smaller, less powerful devices that look very similar to the traditional cigarette.
Vape pens are small upgrades in electronic cigarettes that are unique in the shape and size, often no bigger and similar in shape to a true pen you write with. This is what makes it more attractive to users, compared to other vape devices. Being so small, it can easily fit into your pocket without you even knowing it's there.
The amount of vapor it can produce is one of the biggest advantages. The larger battery means it can handle a number of different size coils, even going down below 1-ohm in resistance. This type of vaping is known as sub-ohm vaping, and requires a lot more power than in the traditional e-cigarette or vape pod. Here are some main features of a vape pen
Comes with a refillable tank, in order to try different, vape juice flavors and strengths.
Able to change the atomizer resistance to suit different types of vaping direct lung inhales (DL) and mouth to lung (MTL).
Small and simple to use.
What is vape pod?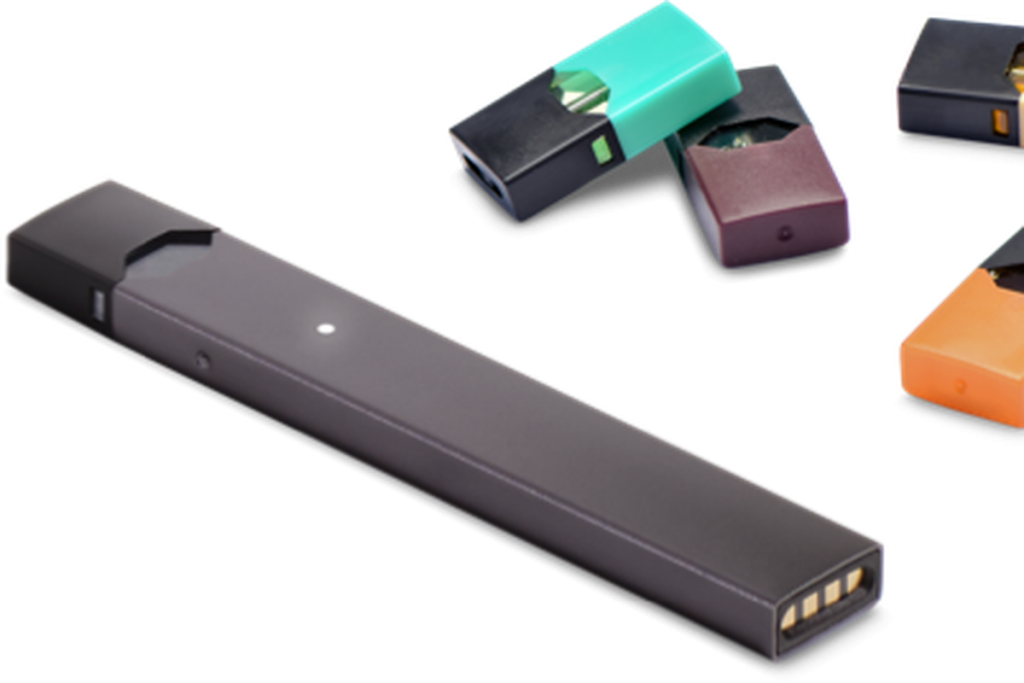 Vape pods, on the other hand, are easy-to-handle, low powered devices that use removable cartridges to hold the e-liquid. The designs of all vape pod devices are very similar, often looking like a large USB memory stick.
The vape pod is ultimately named after the cartridge you put into the device, it's often squared and simply clicks into place with magnets. These pods, as we say hold the e-liquid and the coil, often they are bought in packs and thrown away once empty, although some manufacturers are now starting to make them refillable, so you can use your own choice of juice.
Vape pods are the newest type of e-cigarette to be hitting the market, and one that is accelerating in popularity. They are fast becoming the most popular device that vapers start with, mainly thanks to their good looks and ease of use.
Being low powered devices, far less that vape pens, you can only really use one type of vaping with this device, known as mouth to lung (MTL), this is where you hold the vape in your mouth first then pull into your lungs. The lower power produces less vaper and therefore less of a hit; the manufacturers therefore use higher concentrates of nicotine in the e-liquid to satisfy the user. To make it as pleasurable as possible, the manufacturers use nicotine salts, a purer type of nicotine to deliver a smoother vape. This does create some sensitivity in the market, as the higher the nicotine content, the more addicted you become. Especially for those who are trying vaping without a smoking background.
What is an e-cig?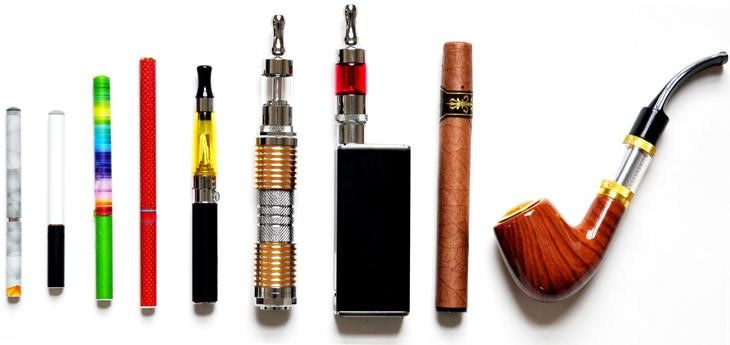 Strictly speaking all battery-operated devices that give off a vaporized nicotine or non-nicotine cloud are known as e-cigs. So, this can be your vape pens, vape pods, which we have already discussed, but also includes the basic Cig-a-like, box or vape mods, e-cigars and e-pipes. Although the later two are very rare these days. The main aim is to offer a sensation similar as that of inhaling tobacco smoke. It is also termed as vaporizer cigarette, e-cigarette, electronic nicotine delivery system, etc.
They now come in all shapes and sizes; it seems the manufacturers are forever releasing different styles and looks to these devices. That said, they all have the same main features; a mouthpiece, heating element, rechargeable battery, and electronic circuitry.
As there are different levels of vapers, there are different types of e-cigarette to suit. In general, they fall into the below categories:
New User/Beginner – Cig-a-likes, vape pods or vape pens
Intermediate User – Vape Pens and Box Mods
Expert User – Box or vape mods.
(Note: Box or vape mods are the same device, different people use different terminology).
All e-cigarettes use a rechargeable battery, in cig-alikes, vape pens and vape pods this is often built into the device and recharged via the supplied USB cable. In the early days it was extremely important, as it is today, to use the cable the manufacturer supplied. As the battery may be designed specifically to charge at a certain rate, controlled by the resistance of the cable.
The larger vape pens and box mod devices, more often than not, use removable 18650 batteries, that are also rechargeable. The advantage here is that is reduces the cost of the device (as batteries are rarely included), and the user can buy a spare battery at a reasonable cost.
All the batteries within e-cigarettes are the lithium-ion battery. These batteries are either activated by pressing a button on the device, or for pods and smaller devices, are automatically fired upon inhaling on the device. For the button activated devices, you do have to switch them off manually. Luckily all manufacturers seem to keep to the same format, i.e. clicking the fire button 5 times quickly turns the device on/off.
How to compare?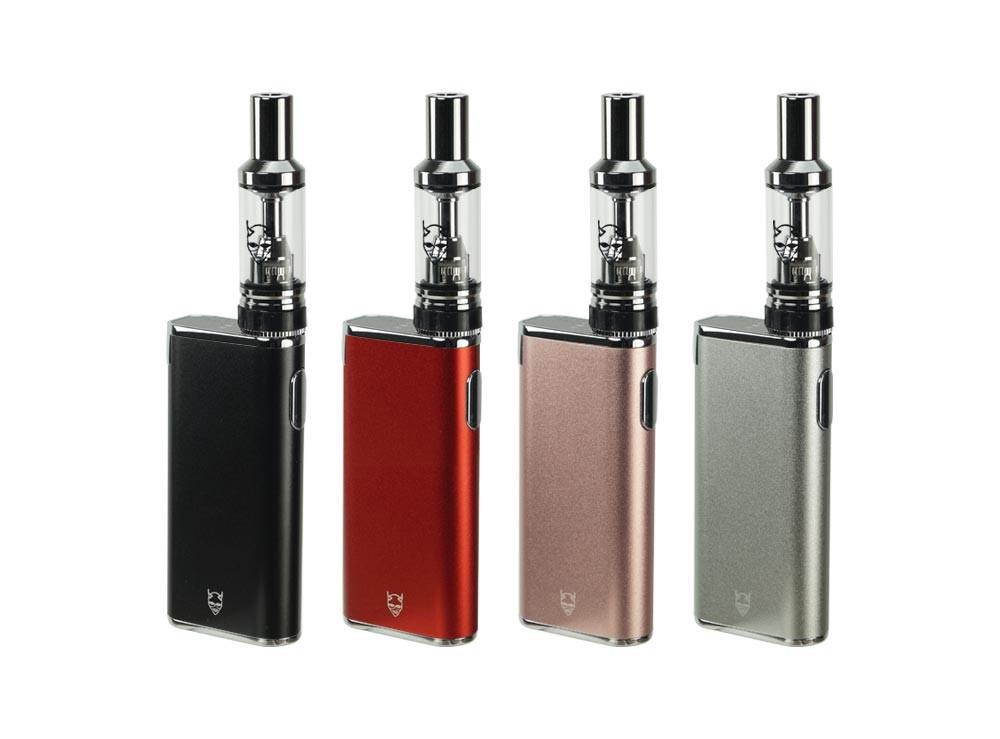 Comparing the different types of e-cigarettes is becoming harder and harder these days and to find an e-cigarette to suit you is quite a challenge. In-fact, we wrote a helpful guide on Smoketastic to help different types of users find the right e-cigarette and it's far more complicated to get into here.
We can however look at 3 basic factors to help the user decide the type of e-cigarette more likely to suit:
Simplicity– The vape pods and vape pens are the most simple and easy to use the device. It doesn't involve swapping out coils or playing with different wattages. Some come with prefilled cartridges which eradicates the filling of the tank. Although we suggest choosing one which is refillable, not only is it cheaper in the long run, but you get to try all available e-liquids on the market.
Convenience– Choose the one that offers convenience, the more convenient it is, and the more likely you will use it and kick your smoking habit. Vape pods are easier to carry around with you, but as they are lower powered, they really need more nicotine strength to give you the same hit as a lower concentrate coming from a vape pen or box mod. If you're a heavy smoker, this may suit, but over the long term you need to start cutting down on the nicotine strength too.
Choose a brand that offers multiple flavors and strengths, if they are using a closed pod/non refillable cartridge/pod.
Longevity- There are many brands on the market, some good, some not so good, so do a little research about the best brands in the field you're interested in. Smoketastic has a list of the best vape devices in each category, so start there but read as many reviews as you can!
All e-cigarette uses lithium-ion batteries, and these vary in quality. It is important to buy from a reputable supplier to avoid any nasty surprises. Go into your local vape shop and ask questions, don't be shy about being a new user and feeling stupid, trust me, we have heard some very silly questions that we answer on a daily basis. One huge advantage of going to a vape shop is you can actually see the devices, hold them in your hands and in some cases, try them out. Just remember (and this goes for trying e-liquids too) they may feel good for the first puff or too, but you have to monitor if this is a likely device/e-liquid that you could use all day.
Written by Nicholas King a passionate and experienced vaper who currently owns and runs Smoketastic.