bFan Air Cooling Bed Fan, a great way to stay cool all night! #BedFan
I'm not sure if you have ever heard of the BedFan before but, let me tell you it's one cool innovative invention that I love!
The BedFan is a fan for your bed only!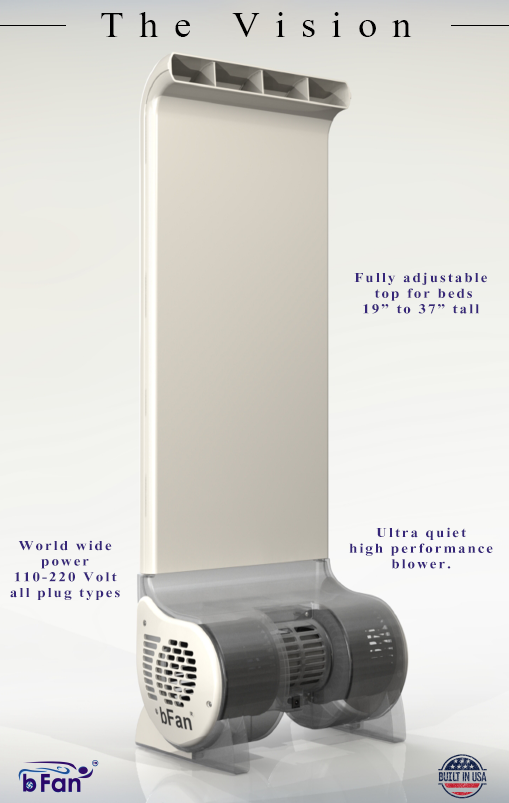 Now if you're experiencing difficulties due to night sweats, menopause, or someone who is a hot sleeper and really needs to stay cool. This is the perfect solution for you! Its even great to use when you want to save on energy by cutting down the use of your air conditioner!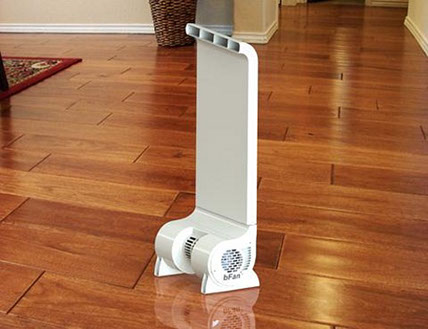 You can now fall asleep to the perfect temperature with the bFan® Air Cooling Bed Fan. The unit was designed to meet the needs of bed sizes from 19 to 37 inches tall. We had a chance to actually see how one of these bFan® performed.
When your bFan® arrives to your home it will be in two parts, two parts that are very easy to install. Just place your  fan base upon the powerful DC motor, plugin cord to base and Viola your fan is ready.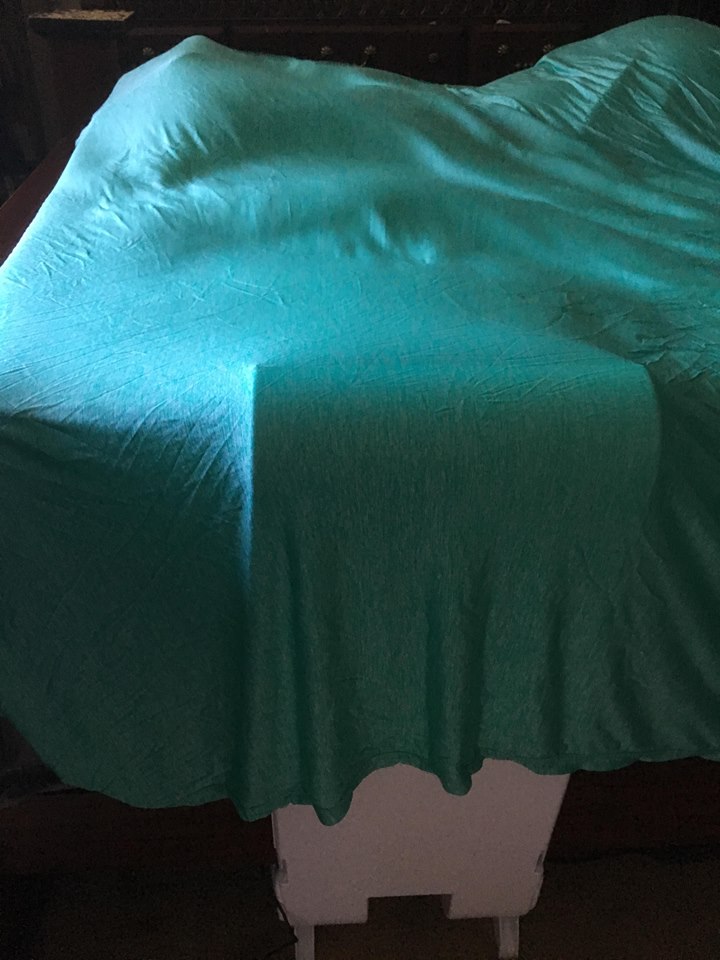 It took us no time to assemble and place right under our bed. I will say this, in order to make sure your bFan is properly set right make sure nothing is under your bed that could block the fan from sitting right against your bed.
You may be asking, so what do this awesome bFan actually do? Well, the bFan® directs the airflow to move hot air from your body and out of your bed and replacing it which cools your bed sheets. This method of airflow helps to counter temperature swings and sweating while you sleep. The bFan® stabilizes your temperature which helps you achieve a deeper and more relaxed sleep.
No more restless, sweaty, hot nights, you can stay cool and get the sleep your body so deserves. We all know just how beneficial sleep is to the body and if you can find a solution like the bFan to help you achieve that, you know you're headed in the right direction!
Another factor to remember with using your bFan is, it has a height adjustable design that can adjust to a variety of bed heights. On the side of your bottom base you will see a Velcro strip on each side with a small adjustable latch that will allow you to remove and latch to any area on the Velcro. Which in return will adjust your fan top up and down to desire length, that feature I really LOVE!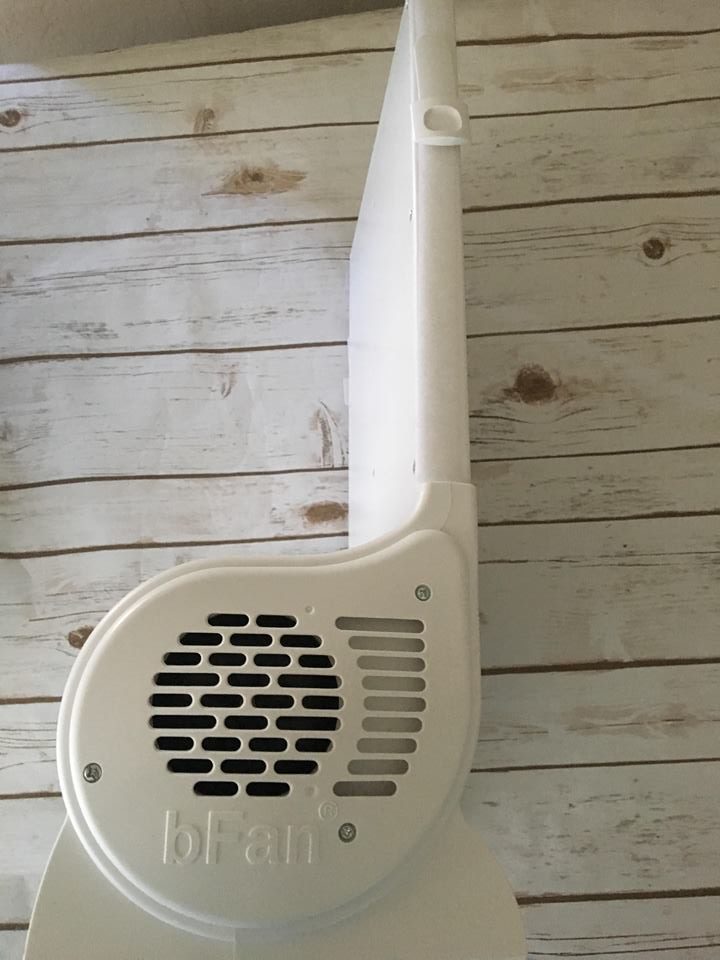 You can also place the bFan® cooling system anywhere along the bed that is convenient. As I stated above the bFan® also conserves energy when your air conditioner is not in use.
Make sure to also tuck in your sheets on the side of the bed, this helps the cool air to distribute evenly. You also have an adjustable dial on your fan plugin cord that allows you to adjust to desire air flow.
My overall opinion of the bFan(AKA BedFan) is I LOVE IT! I love how I can have it on my side and not have it to flow directly on my husband since he doesn't like the cold air at all. As a person who suffers from night sweats I think it's one of the best innovative products I've seen.
The air flows evenly, it flows with such a cool but yet effective flow, I can run it as long as I like without turning my air conditioner on, I can adjust it to any size I need to fit all my beds, and I know I can now get a good night sleep without waking up with hot sweaty clothes! bFan you're a life saver! Get the sleep you need without all the sweating and hotflashes! Now all I need to do is keep my kids out my bed now!
Bedfan and the bFan® Help eliminate night sweats

Cool off hot sleepers

Reduce sleepless nights

Save money on air conditioning

Simple and discreet

Easy to install

Low wattage

Discrete controller won't clutter up your night stand
Lex and I decided to do a small video just to show how our bFan works.
You too can now get a good night sleep with the use of a bFan! Just visit their website today to order your fan. Keep up with the BedFan via Facebook
Disclosure: Howdy everyone, I just wanted to inform you that I was not compensated for this post. However, I did receive a product from the company below and the opinions expressed in this post are 100% my own. I am disclosing this in accordance with the FTC guidelines. All prize fulfillment will be provided by Sponsors.
Disclosure: Some of the links in this post are 'affiliate links.' This means if you click on the link and purchase the item, I will receive an affiliate commission.