Avengers: Endgame" on Digital in HD, 4K Ultra HD™ Blu-ray™, DVD and On-Demand Aug. 13.
Disclosure: I was not compensated for this post. However, I did receive a product from the company and the opinions expressed in this post are 100% my own. I am disclosing this in accordance with the FTC guidelines.
"We're In The Endgame Now"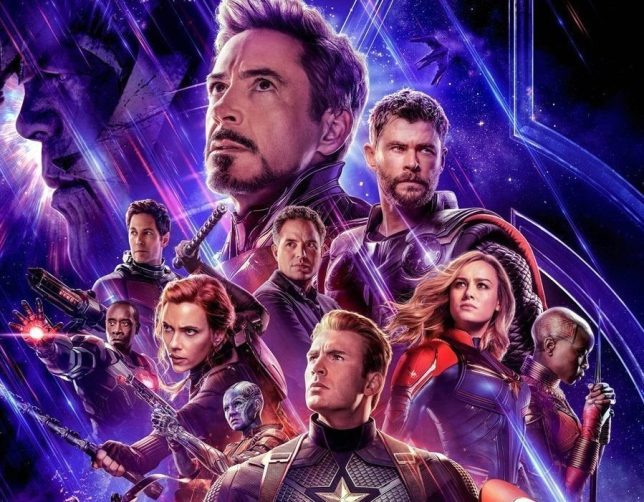 What makes a hero? Simple enough question, right? Someone who fights crime, and who can do no wrong. However, Many people misunderstand the meaning behind one of the most used words. If possible, anyone in the world could be a hero, but there are few who can truly grasp the position. A hero is flawed with past mistakes; a hero will fail; a hero will learn there are more colors than shades of white and black; a hero is afraid; and a hero will overcome these obstacles.
Marvel Studios showcases this aspect throughout their heroes' journeys. These heroes are everyday people just like us.  They can be selfish, hurt, and broken just…like…us. But what makes a hero different is the yearning to fight. To fight for what's right; to fight for those they love; to fight for the world they have not created yet.
Heroes have a vision and super power that we all possess. A voice, a body, and the thought that "we deserve better."  Heroes fight for a better future and grow into their titles such as Marvel Studios' Avengers. The fourth installment into the Avenger's saga Endgame is surely to showcase this. As Earth's Mightiest and broken heroes unite together for an-almost-impossible journey.
This epic film tells the story of grievances, friendship,teamwork, and sacrifices. Prepare yourself to laugh and cry your way through this marvelous story in your own home. Marvel Studios "Avengers: Endgame" releases on digitally on July 30 and on blu-ray™ August 13. Grab your copy soon before they vanish off shelves.  Especially with the heartwarming and inspiring bonus content!!
Fans who bring home "Avengers: Endgame" will gain hours of additional screen time with their favorite cast members and filmmakers who have shaped the Marvel Cinematic Universe (MCU). Bonus features include a tribute to the great Stan Lee; the tale of Robert Downey Jr.'s casting as Iron Man; the evolution of Captain America; Black Widow's dramatic story arc; directors Anthony and Joe Russo's experience at the helm of both "Avengers: Infinity War" and "Avengers: Endgame"; the making of an epic battle scene with the women of the MCU; the creation of Bro Thor; deleted scenes; a gag reel and more.
THE BONUS EXTRAS (may vary by retailer):
DIGITAL EXCLUSIVE:
Steve and Peggy: One Last Dance – Explore Captain America and Peggy Carter's bond, forged in moments from previous films that lead to a momentous choice in "Avengers: Endgame."
BLU-RAY & DIGITAL:
Remembering Stan Lee – Filmmakers and cast honor the great Stan Lee in a fond look back at his MCU movie cameos.
Setting The Tone: Casting Robert Downey Jr. – Hear the tale of how Robert Downey Jr. was cast as Tony Stark in the original "Iron Man" — and launched the MCU.
A Man Out of Time: Creating Captain America – Trace the evolution of Captain America with those who helped shape the look, feel and character of this compelling hero.
Black Widow: Whatever It Takes – Follow Black Widow's journey both within and outside the Avengers, including the challenges she faced and overcame along the way.
The Russo Brothers: Journey to Endgame – See how Anthony and Joe Russo met the challenge of helming two of the biggest films in cinematic history … back-to-back!
The Women of the MCU – MCU women share what it was like to join forces for the first time in an epic battle scene — and be a part of such a historic ensemble.
Bro Thor – His appearance has changed but his heroism remains! Go behind the scenes to see how Bro Thor was created.
Six Deleted Scenes – "Goji Berries," "Bombs on Board," "Suckiest Army in the Galaxy," "You Used to Frickin' Live Here," "Tony and Howard" and "Avengers Take a Knee."
Gag Reel – Laugh along with the cast in this epic collection of flubs, goofs and gaffes from set.
Visionary Intro – Intro by directors Joe and Anthony Russo.
Audio Commentary – Audio commentary by directors Anthony and Joe Russo, and writers Christopher Markus and Stephen McFeely.
Avengers: Endgame can be found at many retail stores nationwide.
Website: Marvel.com/captainmarvel
Facebook: Facebook.com/captainmarvelofficial
Twitter: Twitter.com/captainmarvel
Instagram: Instagram.com/captainmarvelofficial
Youtube: Youtube.com/marvel
Disclosure: I was not compensated for this post. However, I did receive a product from the company and the opinions expressed in this post are 100% my own. I am disclosing this in accordance with the FTC guidelines.