7 Tricks for making old carpet new and fresh again
Carpets are one of the best ways to give your interiors a great aesthetic touch. They make the home look complete and comfortable, especially when they are clean and bright. Carpets not only beautify the house but also add some form of elegance. During cold weather, carpets can provide some thermal resistance and keep the house warmer.
Despite these benefits, though, carpets are also easy prey to dirt, stains, spills, and foul smells. Even the most careful and clean of us end up with a dirty carpet after some time. If you have kids, then it becomes even more challenging to keep your carpets cleans for longer. Still, it is not just a dirty looking carpet that makes the house look gross, the unpleasant smell that oozes from a dirty carpet is most definitely a turn off for most of us.
While you may want to consider getting carpet cleaning services for extremely dirty or smelly carpets, there are a few tricks to make your old carpet look new and feel fresh again. You may call them home remedies for cleaning carpets. Even if your aim is to brighten your faded carpets or eliminate odors, these tricks are perfect and cheaper than paying for professional carpet cleaning services every time your carpet needs cleaning.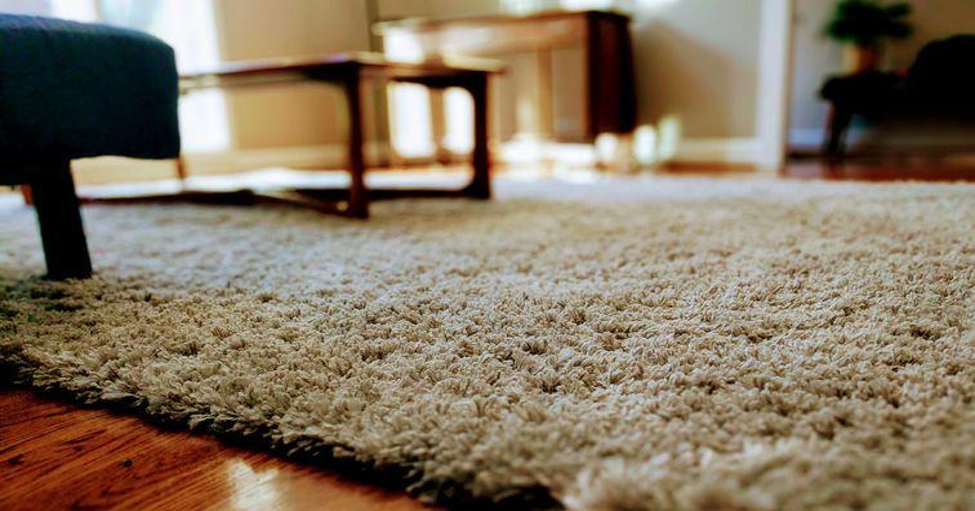 Use a piece of cloth and saltwater solution
You may not have heard this before, but a saltwater solution can help bring your old scarlet back to life and leave it feeling like new. Just do the price if cloth or rag in the salt solutions, squeeze and then rub over your rug until you cover all spaces. If your carpet is small in size, you can also make a large basin of saltwater solution and dip the carpet in it. Once this is done, wash your carpet as usual and dry. You will marvel at how bright your carpet will look.
2. Get some Ammonia
You read that right. Ammonia is a great cleaning agent for carpets and rugs. However, if you are going to use ammonia to clean your carpet, do so in a well-ventilated area or move your carpet outside. Also, you should try this trick on a small area first to see if it doesn't fade away the color of your rug. Here's how to clean your carpet wit ammonia
Mix one cup of ammonia with a quart of water
Dip in a rag and squeeze gently
Then rub the soaked rag on your carpet without getting the carpet sopping wet
Leave to dry
Note – Using the ammonia solution on wool carpets may cause damage.
3. Use foam shaving cream
Shaving creams just got a new function! If you have a rug with ridiculous stains all over, do not worry. Cover the stained areas of your carpet with shaving cream and let it rest. After about 20 to 30 minutes, clean the parts you have covered with a clean piece of cloth.
PS- For efficient results, use the foam type of shaving cream and not the gel. Also, test a small part of your carpet first to see if the shaving cream won't fade the rug or cause discoloration
4. Baking soda
Baking soda is a fantastic home cleaning agent that works on a variety of things in your home, not excluding your carpet. Sprinkle a generous amount of baking soda over your carpet 10 minutes before you vacuum. You can also spray a little quantity of warm water over the baking soda before you vacuum. Not only will the baking soda help clean up your career, but it will also absorb any foul odors leaving your carpet clean and fresh.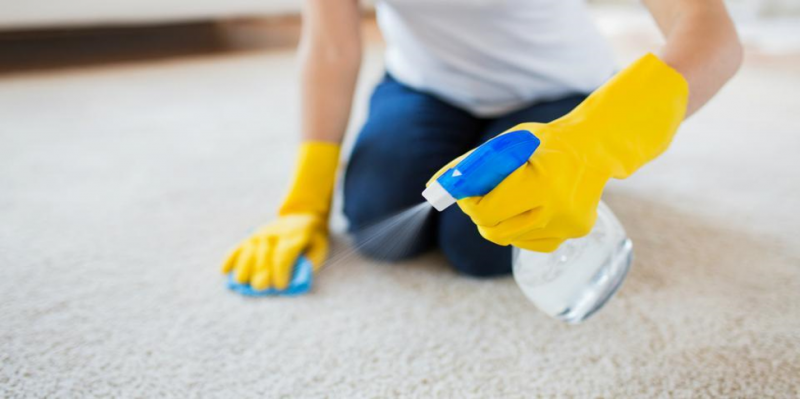 5. Use vinegar and water mixture
This is one of the best ways to clean your carpet at home, especially if you cannot afford a shampooer. Mix warm water and a quarter cup of white vinegar. Then use a scrub brush to scrub the carpet until it gets wet but not soggy. When you are done, repeat the same process using only a towel and clean water. Once you are done, leave the carpet to dry and watch in amazement as your carpet glows and smells fresh.
If your carpet is matted, a great option is first to vacuum the carpet with baking soda and water spray, as described in Trick number 4. Then using a spray bottle, sprinkle the mat with a vinegar and water solution. Leave for a minute and then brush over the carpet using a sting brush. Leave to dry completely to make your old carpet look like new.
6. Peppermint Oil Solution
This trick is specially formulated for bad smelling carpets. Mix a few drops of peppermint oil with water, pour into a spray bottle and spray over the smelly part of your carpet, then leave to dry for a fresh smelling carpet.
7. Baking soda and Lavender oil
The last carpet cleaning trick on our list is solely to eliminate bad odor from your carpet. Mix baking soda and lavender oil in an old spice container with holes that can let you sprinkle. You can mix half a cup of baking soda with about 30 drops of oil and leave the mixture to sit overnight.
Then, sprinkle lightly over your entire cake and vacuum after 15 minutes. Not only will your carpet smell fresh, but it will also leave your carpet looking like new.
PS- You can use any form of essential oil except tea tree oils. Tea tree oil can be toxic to animals or pets around the house.
If, after all these tips, your carpet still looks like it can't be saved, then it needs much more than just a quick DIY trick. Try getting professional help. Professional carpet cleaning offers improved technology that can reach deeper into your carpet to eliminate tough stains and brighten faded carpets.
Consult a carpet cleaning service provider to restore your old or dirty carpet and help you maintain a fresh-smelling and healthy home.