7 Awe-Inspiring Philippine Destinations to Visit with Your Catamaran
In the ever-growing field of interest that is Philippine yachtsmanship, there emerges several kinds of yachting enthusiasts. Some folks enjoy being on a high-performance watercraft as it satisfies their taste for open-water competition. Some are into yachting because it's a corollary of a related hobby, like any one of the many watersports today, or even angling or fishing. Indeed, game fishers often choose to board recreational trawler boats in search of their next big catch. Still, others opt for designer powerboat to have a good time with a small crew, focusing on nothing more than the sublime pleasure of spending the day idly in the middle of the sea.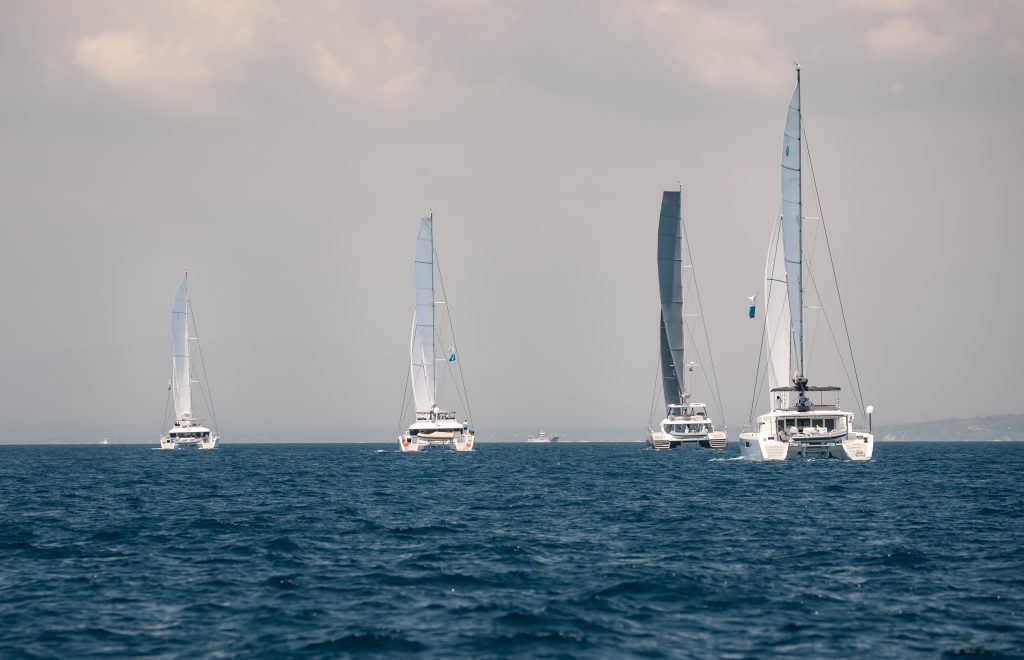 Additionally, the boating experience is also quite unique for the owner of a catamaran, a vessel type that is widely celebrated for its spaciousness, seaworthiness, and suitability for long travel and liveaboard experiences. The balanced and steady constitution of this multi-hull boat makes it perfect to sail in big company, with little risk of passengers getting seasick. Moreover, the catamaran's shallow draft makes it easy for its crew to park it nearer to the shore, and thus in prime locations to go swimming, diving, or snorkeling.
If you are one such boat owner based in the Philippines, then you're in luck—there are many beautiful destinations in your home country to set sail to with your family and friends! Top catamaran Philippines distributor Europa Yachts recommends these seven picturesque locations, spread out across Luzon, the Visayas, and Mindanao, to visit with your catamaran. Read on below for a treatise on each site, its unique attractions, and its suitability to catamaran sailing!
Puerto Galera, Oriental Mindoro
Puerto Galera's mesmerizing turquoise waters are calm, deep, and rich in marine biodiversity. But it should also be known as a go-to destination for many boating enthusiasts, as well as a center stage for premier sailing events like the Lagoon Escapade, which took place back in May 2019. The waters are well-suited to different activities, from laid-back socials to friendly sailing rallies. It is also possible to moor one's catamaran in the safety of the resident yacht club, Puerto Galera Yacht Club.
Punta Fuego, Batangas
Only a few hours' drive away from Metro Manila, Batangas is already famous as a diving mecca, a hub of Philippine heritage and culture, and a hotspot for local Filipino cuisine. It also houses Punta Fuego in Nasugbu, the perfect jump-off point to revelry both inside and outside your catamaran. You and your passengers can take the short road trip to Nasugbu, climb aboard your boat when you get there, and spend the day out on the sea. When it's time to rest and replenish, you can do so at Punta Fuego Yacht Club's berthing facility and refueling station.
Subic Bay, Zambales
Subic Bay in Zambales is known as the safest, deepest bay in the country. Moreover, it is also where you can go sightseeing for other catamarans, and watch the distinctive multi-hulls cruise the waters with ease. Book a trip to what they call the "Sailing Capital of the Philippines" and partake in watersports, diving and snorkeling, or a simple tanning session on the deck of your catamaran. If you need to berth your boat, you can inquire about space at the Subic Bay Yacht Club's marina.
Coron, Palawan
Coron is home to many sumptuous wonders, from Kayangan Lake (dubbed the cleanest lake in the Philippines) to the 700-step-high Mount Tapyas, to the island's World War II shipwreck diving site. But in recent years, Coron has also drummed up a reputation for being conducive to vacations on a catamaran. Charter-service catamarans and privately owned vessels alike are now very much at home in Coron's gorgeous blue waters.
Panglao Island, Bohol
Another emergent destination for catamaran enthusiasts is Alona Beach on the island of Panglao in Bohol. Bohol is known by many as the land of tarsiers, the Chocolate Hills, and the Loboc River, but Alona and nearby shores can also serve as stops for when one chooses to island-hop—in style and on board a catamaran, of course.
Mactan Island, Cebu
A short distance elsewhere in the Visayas is the island of Mactan in Cebu. Here, one can find a mix of urbane prosperity and the native Cebuanos' enduring love for their seaside culture. It's best to experience these by cruising along Mactan's waters and catching the sunset on the deck of your catamaran—then perhaps, capping everything off with a delicious seafood dinner at one of the homegrown restaurants near the Cebu Yacht Club.
Samal Island, Davao del Norte
Davao has a reputation for peace, safety, and orderliness. Such a rep extends to the top tourist destination of Samal Island, which is also home to the Ocean View Marina. Here, you can berth your boat and mingle with both the locals and foreigners who've docked in the area. If you're staying for much longer, you can also step off your catamaran to visit the Pearl Farm, to go kayaking, or even to seek out the Vanishing Island in Barangay Tambo.
As a proud owner of a catamaran, put your world-class vessel to good use by touring the country's world-class maritime destinations. They say it's more fun in the Philippines—but trust us, it's even more fun if you go exploring the islands aboard a catamaran!