5 Facts You Never Knew About CBD Oil
Cannabidiol or CBD is a common natural remedy popular for its numerous health benefits.
It is one of the over 100 chemical compounds (also known as cannabinoids) found in the marijuana plant.
THC or tetrahydrocannabinol is another common compound found in the cannabis plant. It is responsible for the high effect associated with the marijuana plant.
Unlike THC, CBD is not psychoactive and hence an appealing option for people looking for relief from pain or other medical conditions. The fact that CBD is not psychoactive and lacks the negative effects associated with various pharmaceutical drugs makes it a darling among most medical marijuana patients.
CBD is extracted from the marijuana plant. It is then diluted with a carrier oil such as hemp seed or coconut oil to make CBD oil.
Although more research still needs to be done, preliminary studies show that CBD can help treat a number of health conditions including depression, arthritis, muscle spasms, anxiety and even cancer.
Here are five facts about CBD oil you never knew about;
CBD Oil Won't Get You High
As already mentioned, CBD is not psychoactive.
It is actually believed that CBD can counteract the mind-altering effects of THC. Unlike tetrahydrocannabinol, CBD does not bind directly to the CB1 and CB2 nerve receptors found throughout the body (esp. the brain)
CBD oil is not intoxicating and hence ideal for workers, parents or anyone who want to enjoy the super-healing power of cannabis without compromising their mental clarity.
Although most people still rely on pharmaceutical drugs to treat various health conditions, it is important to note that most of these drugs have unpleasant side effects.
CBD oil, on the other hand, offers a natural remedy for most health conditions without causing any adverse side effects.
Royal Families Have Relied on CBD oil
Yes, you read that right!
Although CBD oil is still illegal in many countries, you might be surprised to learn that its usage stretches many years back. It is said that in the 18th century, Queen Victoria of England used CBD for menstrual cramps.
Although it is not up-to recently that scientists have discovered the pain-relieving properties of the marijuana plant, it appears that the queen already knew this, all those many years back!
CBD Oil May Help Treat Anxiety and Depression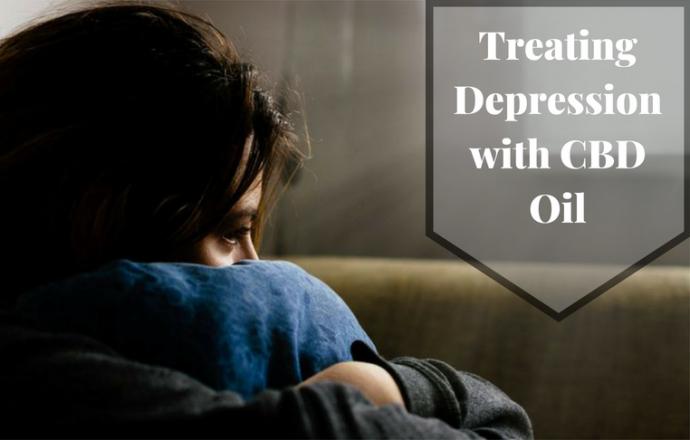 Various studies have confirmed that CBD oil may help treat various forms of anxiety and depression.
The World Health Organization places depression as one of the largest contributors to disability across the globe. This means that, if left untreated, anxiety and depression can be fatal.
Although most anxiety and depression patients still rely on pharmaceutical drugs, it is crucial to note that some of these drugs could lead to a number of side effects including but not limited to agitation, drowsiness, headache, insomnia and sexual dysfunction.
In addition, some pharmaceutical drugs such as benzodiazepines may be addictive and if used for a prolonged period may lead to substance abuse.
However, this narration is likely to change with the discovery of CBD oil as a natural treatment against anxiety and depression.
In a study carried out to find out the effectiveness of CBD oil as a treatment for anxiety, a group of 24 people suffering from social anxiety disorder were given either a placebo or 600 mg of CBD oil.
It was discovered that the people who used CBD oil had significantly less cognitive impairment, anxiety and were more comfortable than their counterparts who received placebo.
CBD oil also boasts of antidepressant properties as evidenced by several animal studies.
In addition, CBD has been successfully used to treat anxiety and insomnia in children with a history of post-traumatic stress disorder.
According to experts, CBD acts on the brain's receptors for serotonin which is a neurotransmitter responsible for social behavior and mood regulation. This is how CBD oil helps treat anxiety and depression.
CBD Oil Exist in Different Forms
CBD oil exists in different forms. This ensures that every user can get one that works best for them. Here are some of the most common forms of CBD oil;
Tinctures and Oils– These oils are usually infused with CBD and placed under the tongue using a dropper or CBD Spray. The best thing about sublingual delivery is that it is fast and hence the desired results can be achieved instantly.
Creams and Lotions– CBD topicals are used to treat certain skin conditions such as psoriasis and eczema. They can also be used to treat muscle and joint pain.
CBD Edibles– This is another common way of consuming CBD. Some of the examples include CBD gummies, brownies and teas.
CBD edibles are becoming very popular because, not only are they tasty, portable and affordable, but are also very discrete. However, it may take a while before CBD edibles can yield any results in your body.
Pills and Capsule– CBD pills and capsules are mostly used for digestive and seizure disorders.
Just like edibles, capsules are not as fast acting as the tinctures and creams. However, they are easy to incorporate into your daily routine since they will just be an addition to your existing tablets.
Another common way of consuming CBD oil is through vaping. According to studies, inhaling CBD oil is the fastest way of experiencing the effects of marijuana. This is because the inhaled compounds are absorbed directly into the bloodstream.
Experts also argue that vaping can help people quit the life-threatening habit of smoking.
Can Help Treat Cancer- Related Symptoms
Not only can CBD help alleviate cancer-related symptoms but can also help eliminate the side effects related to cancer treatments such as vomiting, nausea and pain.
Although you can still use traditional drugs to deal with these symptoms, some of them are ineffective and may even lead to adverse health effects.
On the other hand, CBD targets the specific cancerous cells as opposed to the whole body. This lowers the chances of the tumors spreading to the other parts of the body.
There are so many things to know about CBD oil and these are just but a few. Thinking of turning to medical marijuana? It is important that you consult with your doctor as he will be able to guide you as far as dosage and delivery methods are concerned.