4 Things You Need to Know to Get Out Of Debt
Debt – it's a burden that most of us  want to get rid of to live freely without stress, extortionate interest rates and without it robbing people's futures of their hard-earned cash. Between managing your personal finance effectively and sourcing the Best Debt Consolidation Loan Companies of 2019 (Full Reviews) you may be wondering where to begin, so that you can shift your debt quickly. For guidance on what you need to know to say goodbye to your debts for good, here are the 4 things you need to know and do.
Monitor Income And Outgoings
Picture by Alexander Mills from Unsplash
You can't move forward and look for debt solutions until you know your finances inside out. For instance, blindly opting to increase your debt repayments, or consolidate your existing loans could cause more stress on your financial situation, if you have no idea what your income and outgoings look like.
Furthermore, identifying your current debts, who they're with, what amounts you need to repay, and the interest rates and time it will take to pay them back is essential for you to record too.
By managing and monitoring your budget, it can lead you to solutions that could help you out of debt. For example, cutting down on your bills shall free up extra money for you to put towards your debt. If you take a look at previous bank statements to see how much you regularly spend on food and entertainment, and subscriptions you no longer use, you can minimize spending here in future also and use the extra money to chip away at your debt balance.
Creating a forecast for your money helps to put you in a better stance to pay off your debt sooner. Plus it gives you an idea of when you can achieve your goal of being debt-free.
Consolidate Your Debts
With a million and one things to think about in your life, juggling multiple debts and keeping track of each one can be too much for even the most organized person think of. For those who struggle to manage several debts, debt consolidation could be a viable solution. Debt consolidation works to bundle an individual's loans, credit, and so forth into one manageable monthly payment. Some providers offer competitive interest rates too. It's essential to compare a few offers before deciding which company is right for you. The interest rate may vary depending on factors like the size of your debt and your credit score.
Expand your income
The initial thought linked to this section is to get an additional job or ask other members in the home to pick up work to help pay the debt. This is an excellent option that can eradicate what you owe quickly; however, there are further ways to expand your income alongside a second job.
Other options are to sell things you own. Be it a second car you barely use, a treadmill you've only used a handful of times, or the hoards of belongings sitting in the loft you could list on eBay. Also, think about whether you're owed money, for example, a tax rebate, or depending on your circumstances whether you're entitled to any state benefits to help with living expenses. There is more than one way to increase the income into your household and use the extra money to pay off lump sums on your debt quickly.
Stay Out Of Debt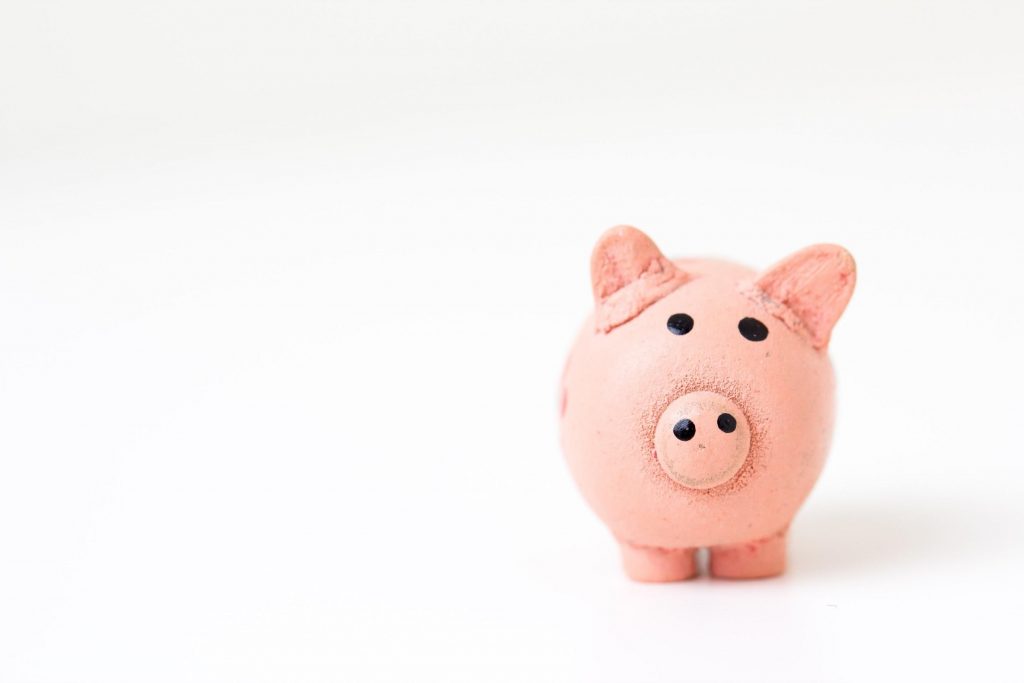 Picture by Fabian Blank from Unsplash
The solutions and money mantras you follow throughout your journey to a debt-free life are not only something you should abide by in the run-up to becoming debt-free. It's essential to figure out the reasons and triggers behind the initial borrowing of money to prevent debt issues from happening again. To manage and curb your spending/borrowing in the future, think about the following:
If you're going to make a purchase, can you afford it without borrowing money, and do you really need it?
Save an emergency fund so if for example your car breaks down, you can afford to pay for the repairs without borrowing any money.
Savings don't only have to be for rainy days. You can also save for a holiday or new TV over time too to prevent needing to sign up for a store card or take a purchase out on finance.
Look at your budget and bank account most days to track your outgoings and spending to keep your finances in check.
It's pretty easy to get into debt, but getting out of it takes a long time. So the main thing to consider before you sign up for another credit card, loan or finance payment is – is it worth the hassle, worry, and interest following borrowing money to have to pay it back again in the future? The majority of the time, the purchase isn't worth it, and it's far better to save the money to buy what you want/need instead.