4 Perfect Baby Shower Gifts
Finding the perfect gift for a soon-to-be mommy doesn't have to be difficult when you think of the items she'll get the most use out of. Whether it's her first baby or not, baby items are constantly getting updated, and new inventions to make life easier for parents come on the market every so often. To find the perfect gift, here's a guide of day-to-day items that you are sure to get your money's worth out of, while making life a little easier for both mom and baby.
Baby Bathtub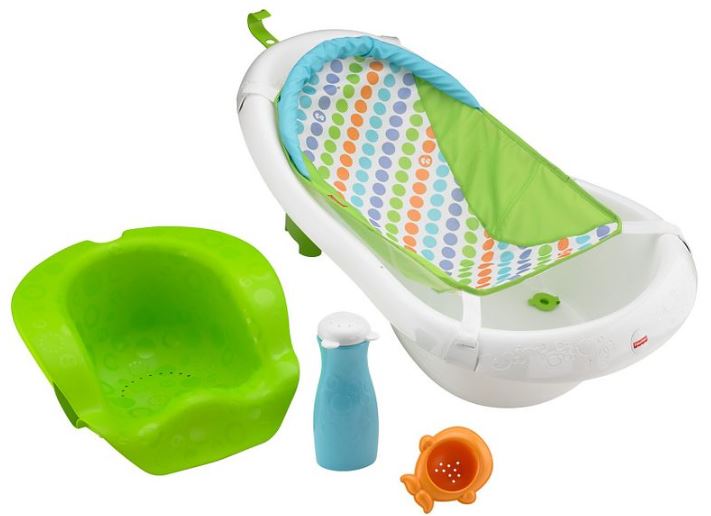 A baby tub is on every parent's starter list. There are tons of options available on the market and it seems that the fancier the tub, the more expensive it is. However, just because it's more expensive doesn't mean it's the most convenient. Sticking to a basic tub that grows with the baby is by far the best bang for your buck. A baby goes through three stages when it comes to bath time. As a newborn, parents will want a baby tub with an attachable sling that can hold the baby safely in place since they aren't able to sit up yet. Once the baby sits up, they'll need to switch out the sling for a "sit up" insert placed inside the tub to keep them from falling back. Once the baby has outgrown the seat, he or she can sit safely in the baby tub without attachments. Remember never to leave your baby unattended in the bathtub.
Stroller Controller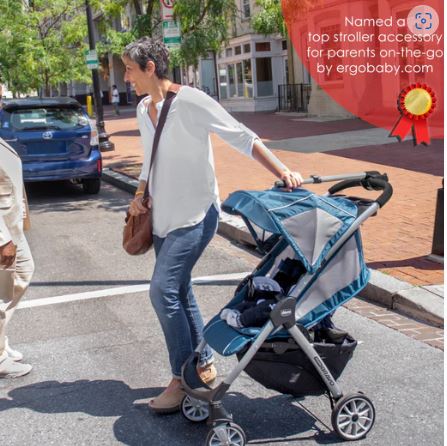 A stroller may be a little tricky to purchase because choosing the right one depends on the mother-to-be and her preferences. Unless she has it down in her registry, it's hard to know. However, stroller attachments are always useful — especially if they're for the baby's safety. The  Stroller Controller, made by Safe BeeSide Me, allows mom to walk alongside the stroller so that both baby and mom are visible to drivers. At the same time, mom can walk ahead of the stroller to make sure it's safe for her and her baby to cross, whether it be on a busy street or in a parking lot. It's also a convenient way to push or pull the stroller through non-automatic doors.
Diaper Bag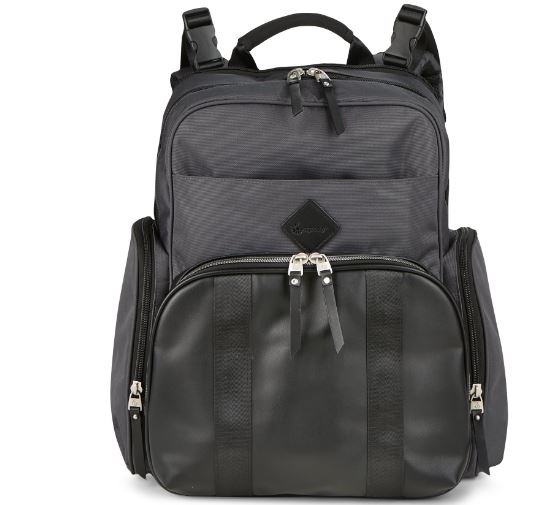 A durable, yet fashionable diaper bag is another item that every parent will use every day for as long as their child uses diapers. Ergobaby diaper bags are big enough to fit all of a baby's needs, while also having enough room to store all of mom's personal items. It's also small enough and versatile to be worn as a backpack, a tote, or as a shoulder bag. When choosing a diaper bag, make sure you pick one that comes in neutral colors so that if the new parents decide on having more kids, they can use the same diaper bag for the next baby no matter the gender.
Magic Baby Bullet
Although this gift may sit unused for the first few months upon baby's arrival, it will come in handy once the baby is cleared to try solids (especially for mothers who want to avoid store bought baby food or prefer to make their own). These types of baby blenders make it convenient to puree fruits and veggies for the baby. It's also a great way to make teething popsicles for aching gums once the baby reaches that stage. In toddler stages, it's a perfect way to make smoothies.
All of the gifts on this list are under $50, making them both affordable and useful. They're the perfect items for you as the giver and mom and baby as the recipients.