3 Creative Web Development Trends Tech Companies Should Know
So, you're the proud owner of a tech company. Congratulations! Whether your brand is well established or brand new, you want to make sure your site is always up to date.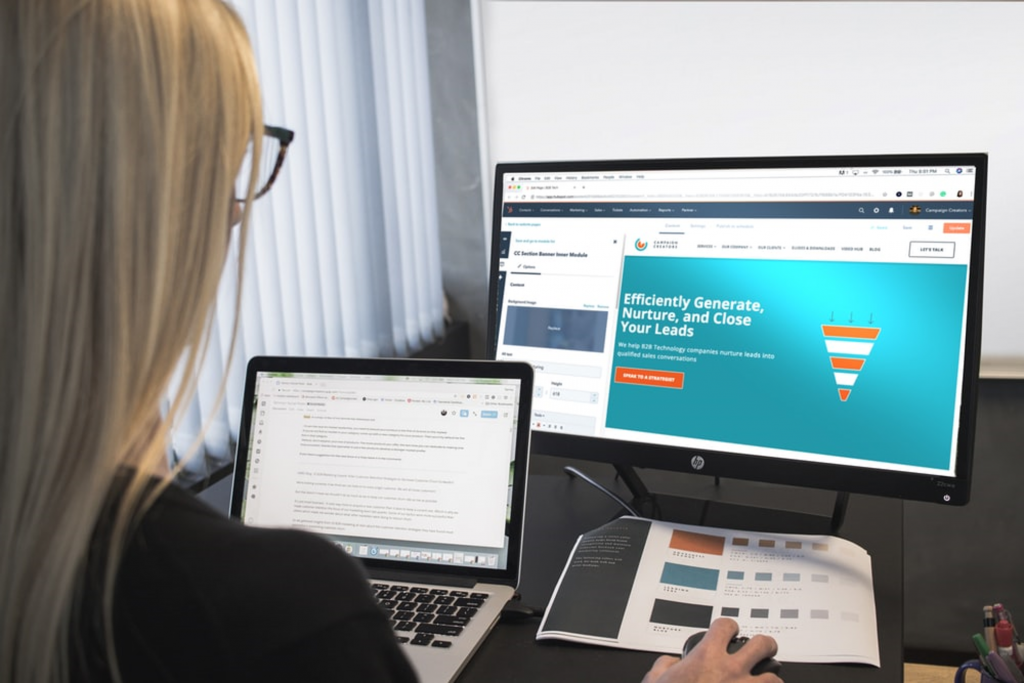 Here we will provide you with a few web development trends that you need to know. Web Development is a very broad term, but essentially it includes everything to do with the behind the scenes of websites — things like design, content development, and other essentials your site needs.
Whether you are selling a vast range of products or have stuck to a niche, you will need these tips to stay relevant and keep the customers rolling in.
1. Digital Transformation 
The online world will never stop shifting and changing, so neither should you! Digital transformation put simply is modifying old content or using completely new processes to meet the ever-changing demands of the market. If you don't have an in house team that can stay up to date with everything, you should hire a digital innovation agency to ensure you're keeping up with the trends.
To give you a taste of what it all involves, here are some of the different areas of digital transformation that you can look into.
Business Model Transformation
This is taking more traditional models and digitizing them. It looks at the foundations and building blocks of how things are provided to the customer and works to change them. Take Netflix, for example, and how they innovated video streaming. It is a complicated strategy as it requires completely rebuilding an established method of delivering a service, but it can open up a considerable amount of opportunities for growth.
Domain Transformation
This is a strategy not often used but ripe with opportunity. It is an underappreciated idea but can help your business stay on top of the latest technologies and strategic moves to give you the upper hand on your competitors. Products and services are being redefined with every new piece of tech that comes out, so it is a brilliant idea to take full advantage of it where you can.
These are just two moves you can make, but there are plenty more out there waiting for you.
2. Adaptability 
With every innovation comes the need to adapt and change. If you lag even for a short time, you could lose out on valuable customers. We have all encountered a site that is not user-friendly on tablets or phones, and it is frustrating when you want to purchase something on the go but can't.
The ever-changing online world can be tricky to track and stay on top of. However, it is worth the time and money you will spend to ensure you don't become obsolete online. Optimize your site for both PC and mobile use. Learn about the new tech available and judge whether it is worth investing in.
Most importantly, be ready to make quick changes and turn things around fast so that you don't miss out on too much business while making changes.
3. Keep Your Site Secure
With advances in technology, hackers and cyber threats are becoming more common and advanced. There are people out there who will find any chink in your armor and take full advantage of it. Hide or fix any potential vulnerability and update your security systems more often than you think. A web development company can keep your site safe and offer pointers on how to make it vulnerable to hackers.
Conclusion 
There are plenty of things out there that will keep yourself on the online map, seek them out, and work with the right people to stay on top of the trends.