2018 Baby Shower Gift Idea, featuring Silver Stars Little Box Of Cheekiness @CheekyChompers
Welcome to our 2018 Baby Gift Guide. For the next few weeks we will be showcasing some awesome "Baby Must Have" gift ideas for your little one. You will see a range of products in all categories along with links for you to lean more or purchase any of these items.

Ok, we are down to our last Baby Shower gift idea and it comes from a company called: Cheeky Chompers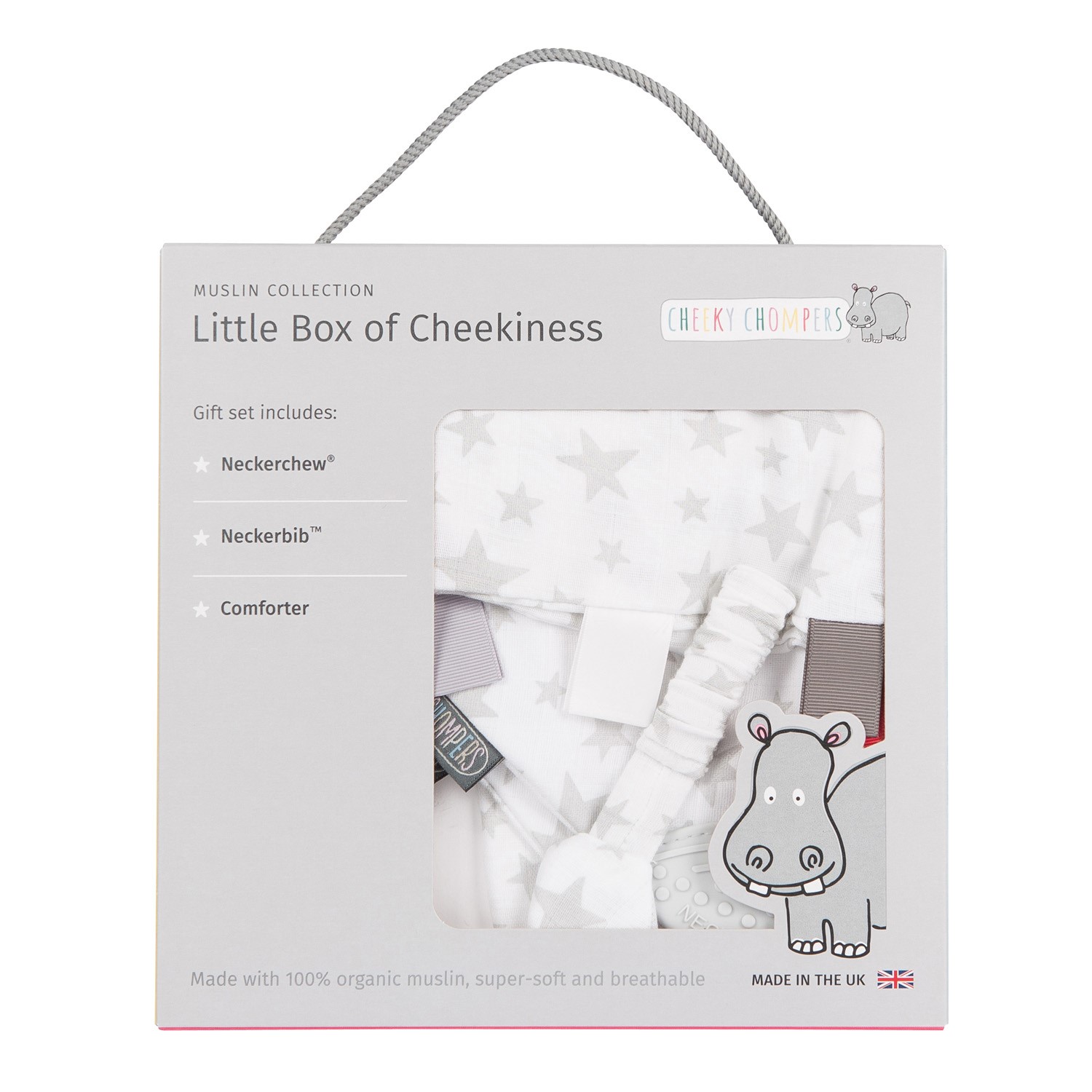 Here we have a wonderful gift box called Little Box of Cheekiness, you may be wondering what is this Little Box of Cheekiness? Well, inside this cute box you will find a nice gift set for your baby. Inside you will see a cute Muslin Neckerchew – the award winning chewy dribble bib, Muslin Neckerbib – super-soft dribble & milk catcher and a Muslin Comforter – the stay-in-place comfort blanket, all made of super soft 100% organic muslin cotton.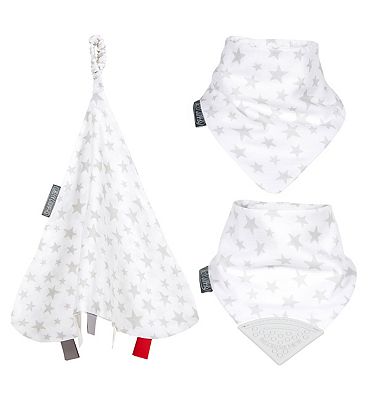 The set is actually really nice and perfect for when your baby begins his or her teething stage. You see, the  Muslin Neckerchew will fit just right around your little ones neck because of the double nickel-free snaps. This durable muslin bib grows with your baby from 2 months to 2 years ensuring continued stable relief for both you and your baby. The dimpled texture of the silicone teether will massage baby's sore gums and help with teeth break through!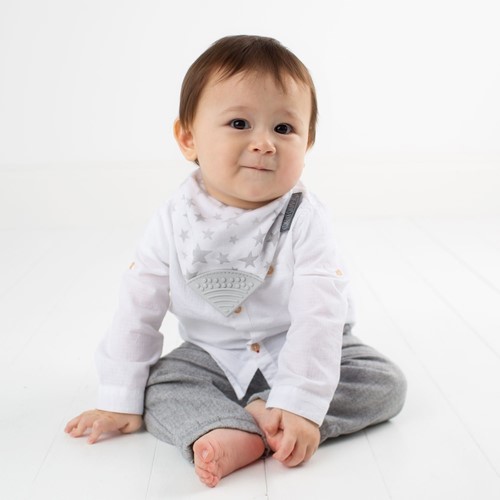 With the 3 absorbent middle layers this bib will keep your baby comfortable and dry so no wet clothing to worry about. Plus it's lightweight and delicate on your babies skin! By the silicone teether being accessible right at your baby's hands parents won't have to search around for teething toys.
Next we have the Cheeky Chompers Muslin Comforter.

This Cheeky Chompers Muslin Comforter is an attachable snuggly soothing security blanket with sensory tags for Soothing Relief.  The Sensory tags provide stimulation for your baby to explore new textures and shapes helping them self soothe and self comfort. It is also lightweight and made with 100% organic muslin cotton.
Last we have the Cheeky Chompers  Neckerbib
These Neckerbibs are 100 % cotton, one size fits all with 2 adjustable poppers, suitable for newborns, lightweight and super absorbent. These bibs are just like all the other Cheeky Chompers Muslin collections, they are available in different colors, styles and are reversible.
You can find this collection and much more on the  Cheeky Chompers  website. Each one of these items will make a great baby shower gift. Don't forget to connect with Cheeky Chompers  via Facebook | Twitter | Pinterest| Instagram
Howdy everyone, I just wanted to inform you that I was not compensated for this post. However, I did receive a product from the company below and the opinions expressed in this post are 100% my own. I am disclosing this in accordance with the FTC guidelines.