2017 Valentines Day Guide Featuring Sabatier® Edgekeeper® Knives.

Welcome to our 2017 Valentines Day Guide. Here you will see many great products for that "Special Valentines Day" loved one. You will see gift ideas for Moms, Dads, Kids, and your pets! We will also share links to each product so you will be able to grab these great products! Today we are featuring Sabatier® Edgekeeper® Knives.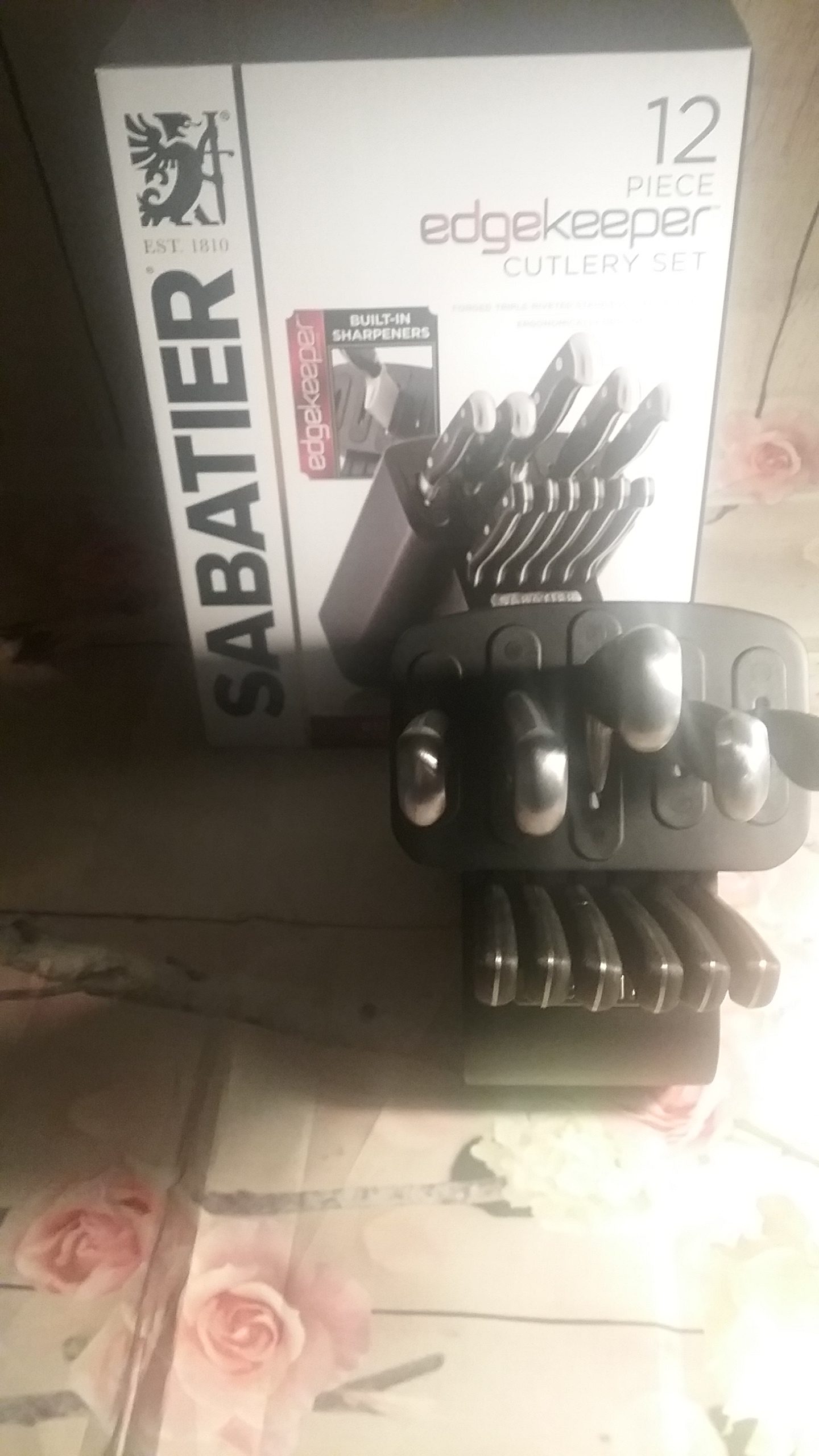 This Valentines Day you can share this unique Sabatier® Edgekeeper® Knives set with your loved one, especially if he or she enjoy cooking. You see this awesome kitchen knife set will be able to slice and dice anything from fresh meat to bread, veggies, fruit to  frozen foods and more.
The Sabatier® Edgekeeper® Knives features a 12-piece set that includes an 8-inch chef knife, 8-inch slicer knife, 5-inch chef knife with kullens, 4.5-inch fine edge utility, 3.5-inch paring knife, (6) 4.5-inch steak knives and a storage block. Each slot features a built-in knife sharpener that automatically hones the cutlery every time the knives are  placed back into the block. Each knife is made from high-carbon stainless steel which is stain and corrosion resistant. The block is made from natural hardwood with a matte black finish.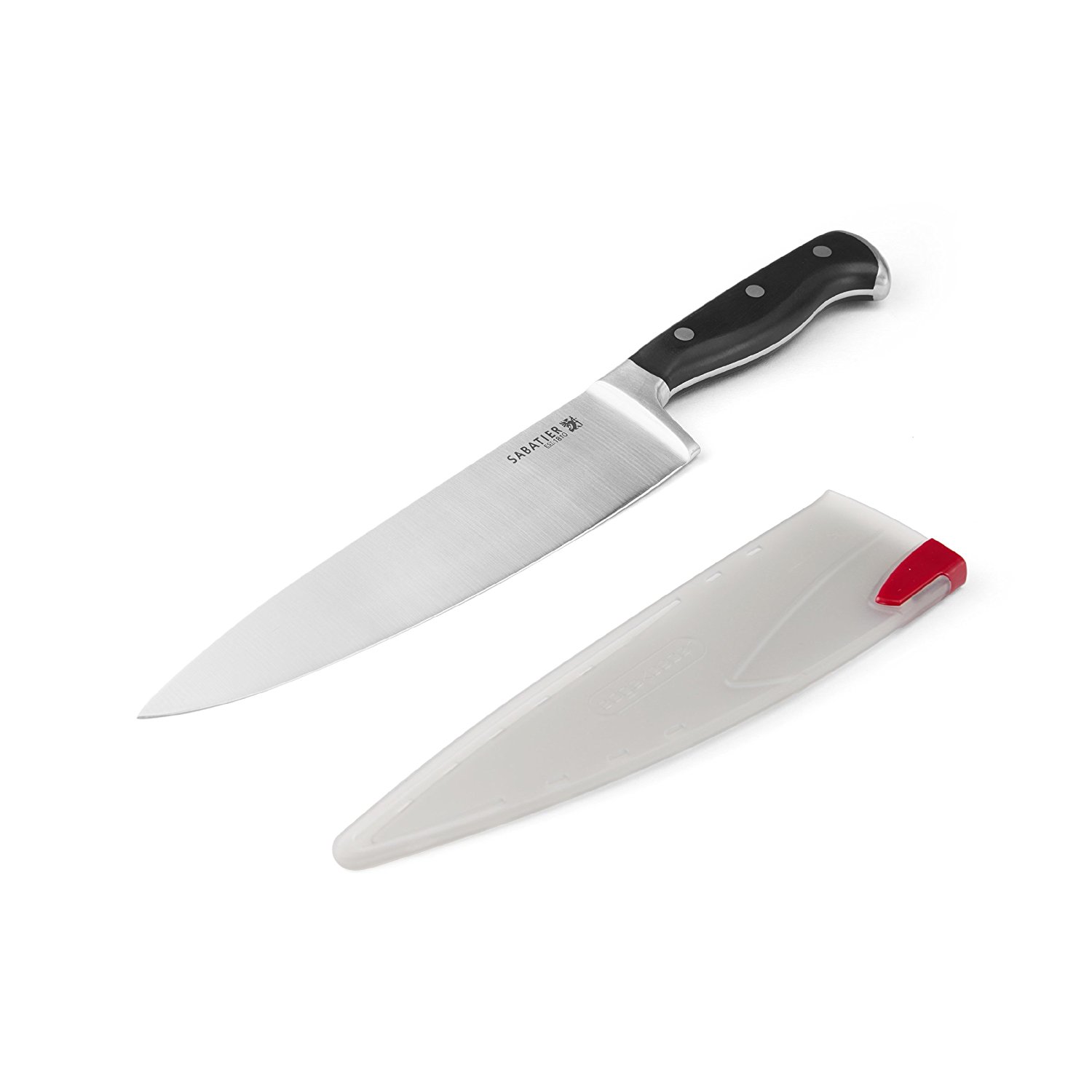 The ergonomically designed handles make them comfortable for any hand. Take note that these knives are not dishwasher safe; hand-wash with warm water and a mild detergent; rinse and dry immediately. Each knife sits easily within the natural hardwood block, making them easy to remove and place back when not in use!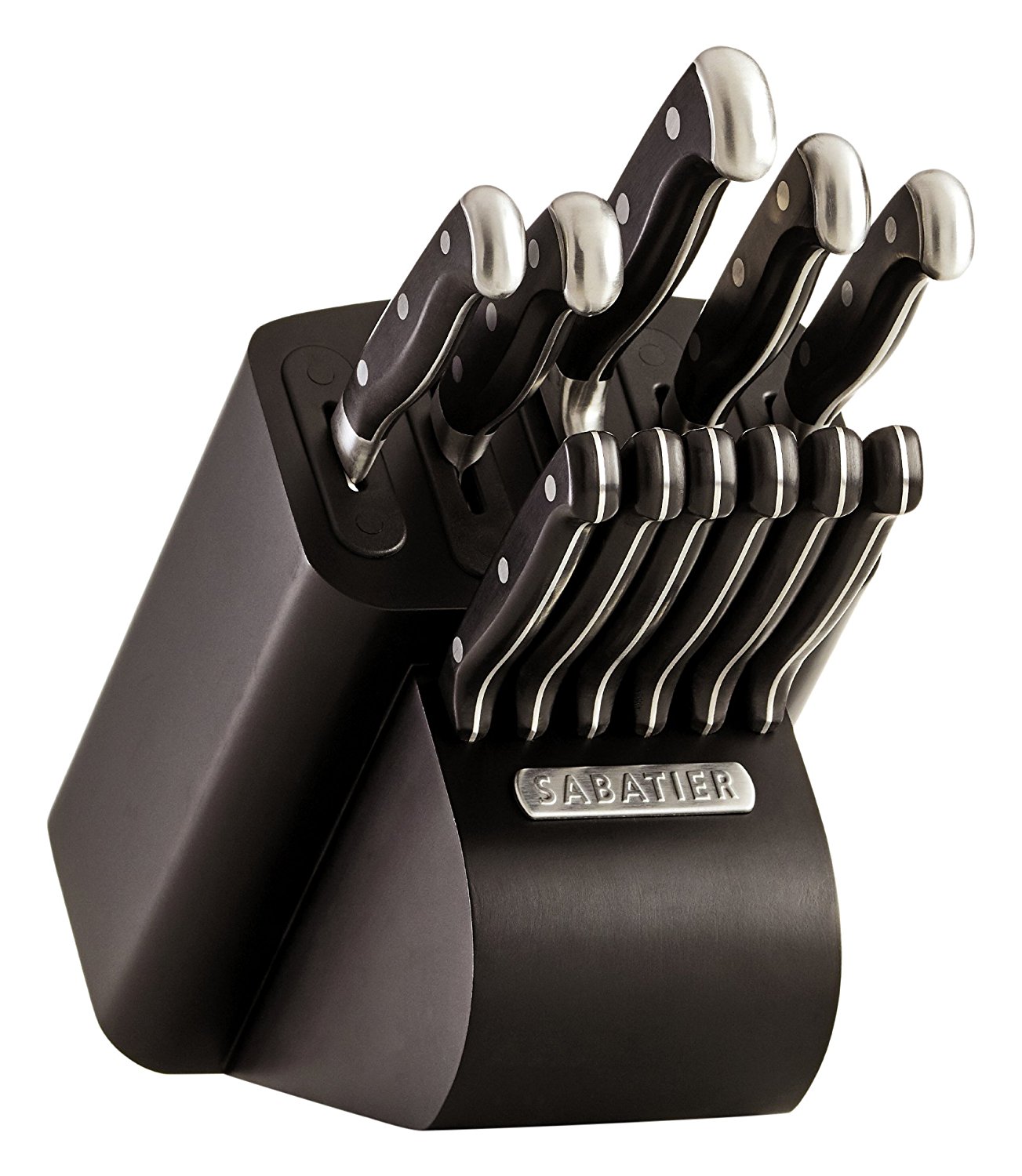 The Sabatier® Edgekeeper® Knives I'm sure will be very impressive in the kitchen. When it comes to  great knives like the Sabatier® Edgekeeper®, I'm always excited to have the best of the best kitchen utensils in my kitchen.
The absolute worse utensil in your kitchen shouldn't be a dull knife, that's for sure! That's why the Sabatier® Edgekeeper® Knives should be a must have knife set in any kitchen!
Trust me when I say your Valentines Day Sweetheart will love receiving the Sabatier® Edgekeeper® Knives! They can again be sharpen each time because of the built-in hones, can also be used to cut just about anything, they have a nice weight to them, they are reasonably priced, stylish, sits perfectly comfortable in your hand, and offers a sleek design that will match any kitchen décor!
Now the Sabatier® Edgekeeper® Knives company has great news this Valentines Day, they are offering one lucky winner a chance to with this awesome Sabatier® Edgekeeper® Knives set valued at $99.99
You can purchase them for only $99.99 on either Amazon, Wayfair or Pfaltzgraff
Howdy everyone, I just wanted to inform you that I was not compensated for this post. However, I did receive a product from the company below and the opinions expressed in this post are 100% my own. I am disclosing this in accordance with the FTC guidelines. All prize fulfillment will be provided by Sponsors.* This post also contain affiliate links*.