2015 Holiday Gift Guide! #CrayolaCrayons
Howdy everyone, I just wanted to inform you that I was not compensated for this post. However, I did receive a product from the company below and the opinions expressed in this post are 100% my own. I am disclosing this in accordance with the FTC guidelines. All prize fulfillment will be provided by Sponsors.
Believe it or not the Holidays are just around the corner as my parents use to say!! So we decided to share with you some great Holidays Gifts for everyone. From now until December 18th the Night Helper Blog will be showcasing some great products. We will make sure to leave you with links to visit every product listed so you can add these items your Christmas List!!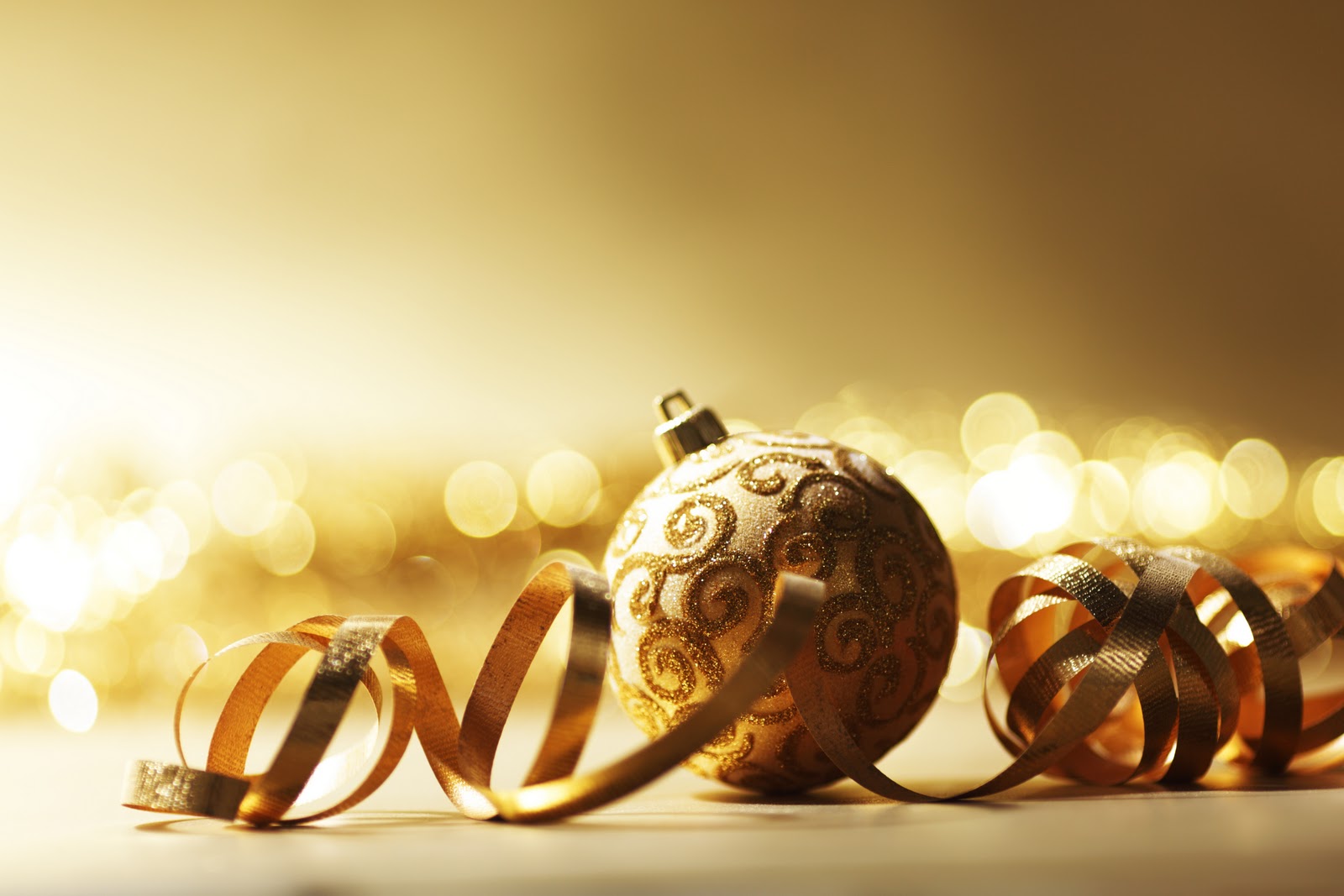 Today we're showcasing two perfect gift for your children.
There called the Creations Thread Wrapper & Motorized Crayon Carver from Crayola!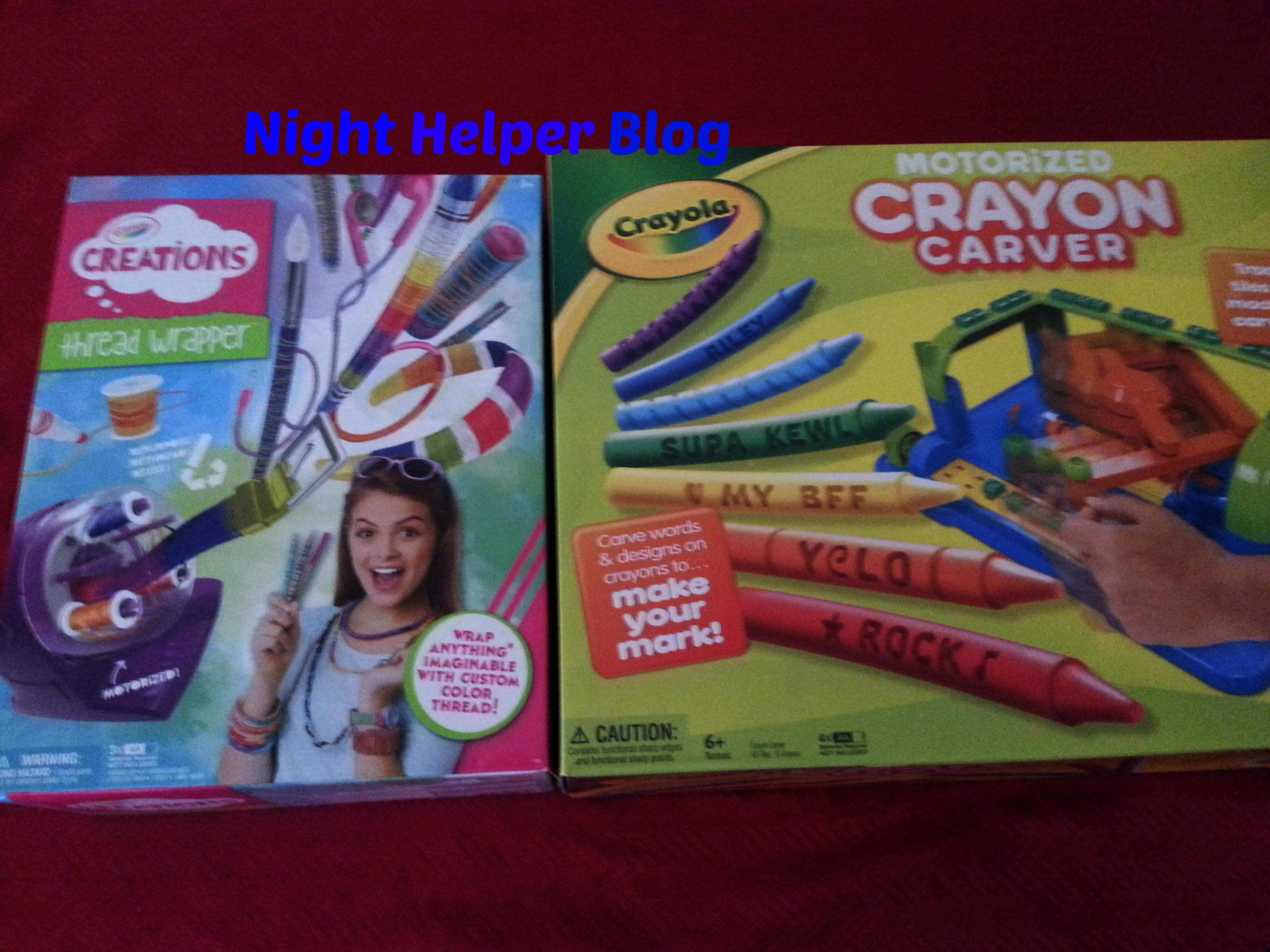 One thing I will say is, Crayola Crayons always have some cool, innovative, fun products that come out every year. If you've read my kids Christmas list you definitely would see a few products listed by this brand. This year Crayola has up their game with a few awesome products that I know your kids will love!
Let's get started with the first one which is the Thread Wrapper.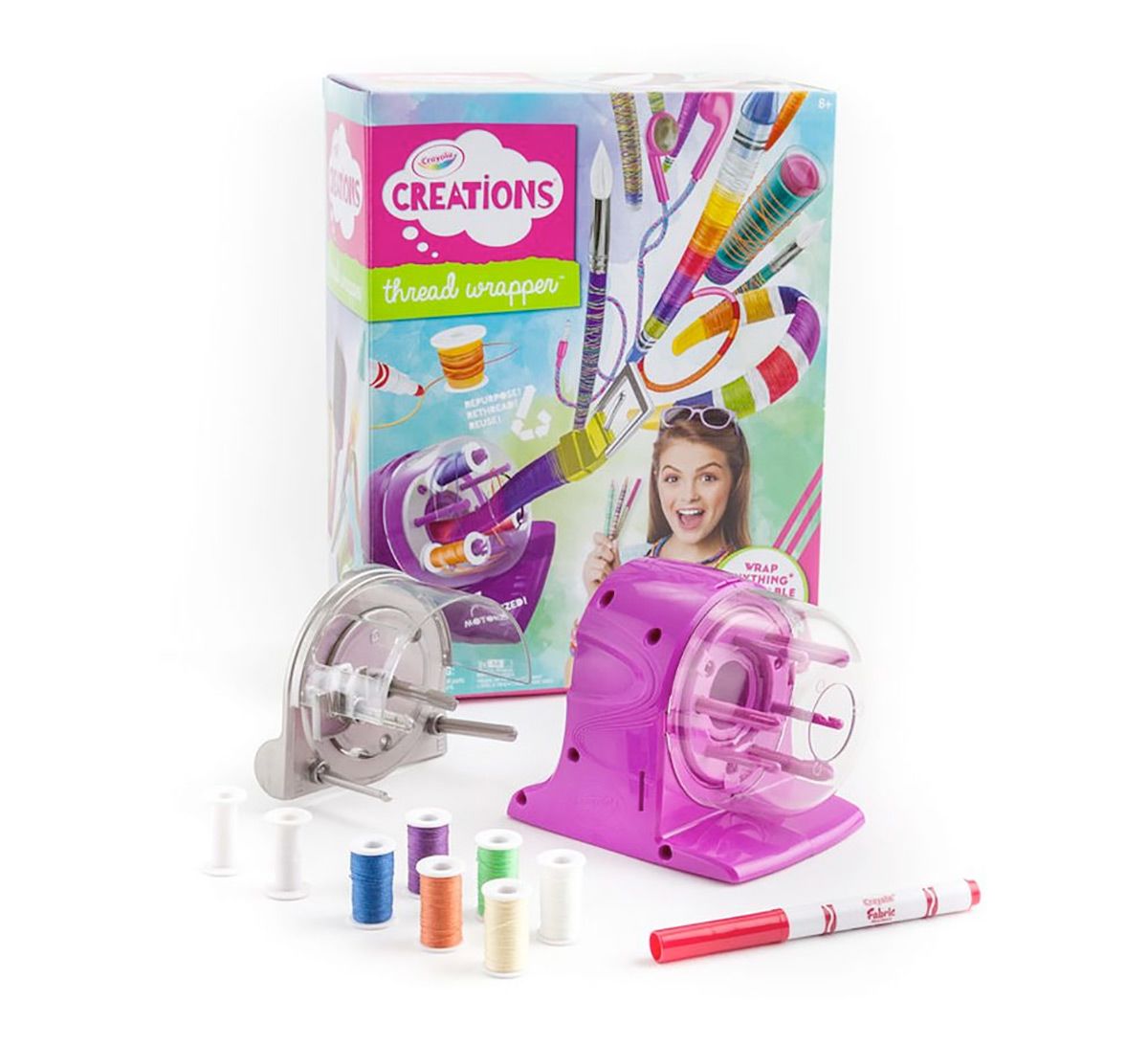 The Crayola Creations Thread Wrapper lets your kids add their own layer of style to accessories and gadgets they already have like belts, bracelets, earphones and much more. The motorized threading machine spins thread around your favorite art supplies, fashion accessories, and more. You'll love giving your old items a new bold, cool, colorful wrap look. With all the colorful threads you can custom create your heart out with ease. The Thread Wrapper requires three AA batteries and is designed for ages eight and up.  Thread Wrapper retails for $24.99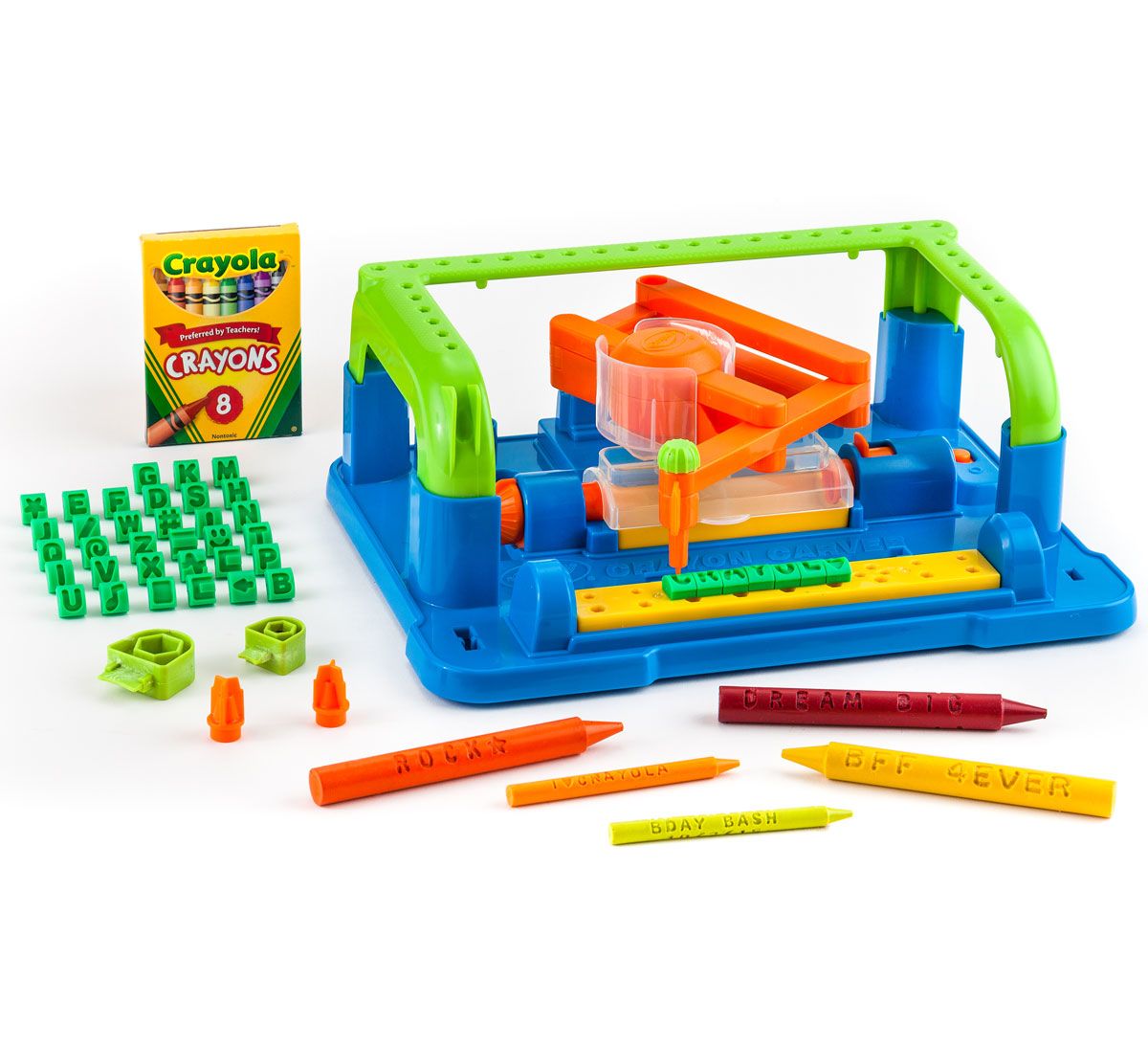 Now this is another cool, innovative, fun Crayola product. The Crayon Carver allows your children to engrave whatever they wish on their own crayons. I mean, if they wanted to add their names this motorized set will allow them too. What about engraving your BFF on a set and pass those along to your Best Friend for Christmas….smart right! How about engraving something for your siblings, this motorized machine and tiles will help you become very creative. The motorized engraving machine comes with 40 tiles, including all the letters of the alphabet and fourteen fun icons that kids can use to carve messages and designs onto their crayons. A special brush helps dust off leftover crayon shavings to reveal crisp engravings. The Crayon Carver requires four AA batteries and is designed for ages 6+. Crayon Carver retails for $29.99
So you see, these two Crayola products will be a big hit in your home this Holiday Season. Don't let this holiday pass you by without purchasing these cool products for the kids.