2014 Top Pick Holiday Gifts, presents for everyone!#TubbyTable
Disclosure: Howdy everyone, I wanted to inform you that I was not compensated for this post. However, I did receive a product and the opinions expressed in this post are 100% my own.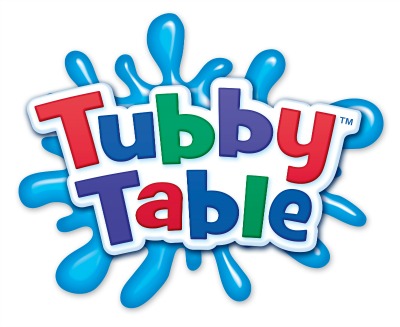 We are happy to share with you some Awesome gift idea's for that special person or pet in your life. From now until Dec 17th we will showcase some great gifts, so sit back and enjoy you may be one of our lucky winners too!! Today we will be showcasing the Tubby Table.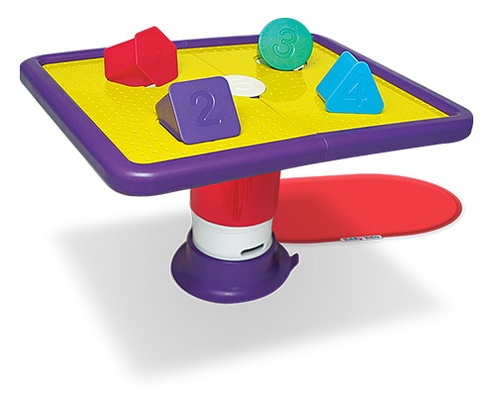 When it came to bathing the kids when they were young I have to say I dreaded it and even more the kids did too. It was like the moment they saw the bath, water running they ran and hid but once I got them in, the water splashing and screams of fun was endless. I guess me chasing them everyday was their way of having fun with me before I caught up with them..LOL
I always made sure they had their rubber ducks, water rings , bubbles, and even a few dolls, but nothing like Tubby Table and oh when I say the bathroom floor was over flooded with both water and toys when it was time to get them out, it was!.  But now, Tubby Table has taken bath time to a new level of fun, education and having a much safer dry floor.
This innovative children bath toy will be great to share with your kids not only because it's made for bath time, but it is also a great educational toy for your children as well. The concept of the Tubby Table was created by two busy moms with twins who brainstormed together to make bath time more fun, educational and less messy.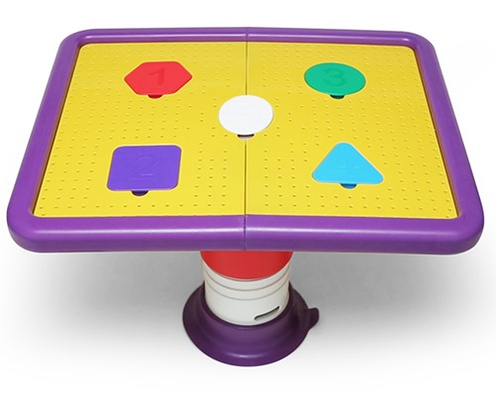 Now I'm sure you are wondering how does it work, well it's simple, it has a suction cup at the bottom base that can be placed in the middle of the tub, this will provide the kids a sturdy & safe play surface while keeping water and toys inside the tub! Each Tubby Table includes 5 colored, shaped, & numbered cups to develop both cognitive and fine motor skills, so while the kids are bathing they can learn their colors, shapes and play a counting game. Weighs 6lbs which is very lightweight and the dimensions are as follows 15X 9 X8 in. Plus it has the ability to grow with your child since it's adjustable.
I like that the Tubby Table has holes in it so when your child pours water onto it, the water falls within the holes running right back in the tub, each corner is rounded and child safe and it comes with a non-slip bath mat, its very easy to assemble and is recommended for ages 14 months & up. So no more messy floors just lots of bath time fun! Another great thing about the Tubby Tabble is, it will keep your children occupied while parents clean them up!
More Features and Benefits:
5 multi-colored and numbered shaped cups reinforce key fine motor, cognitive and developmental skills such as counting, sorting, color differentiation as well as cause & effect, filling & pouring.
Patented & innovative pedestal with suction cup design keeps water play in the middle of the tub vs. the edges of the tub where cups & toys are more apt to fall onto the bathroom floor. Pedestal design also allows the Tubby Table to fit virtually any bathtub.
Height adjustable, durable pedestal allows the table to grow with your child and/or as your family grows. Offers years of endless play value.
The perforated table top keeps water from "pooling" on top of the table.
Includes a colorful non-slip bathmat to keep little ones safe while playing in the bath tub.
Flat table surface allows for endless play with included cups or with your child's favorite bath time toys.

Great for tea parties with your favorite princess doll
Roll your cars & trucks through your soapy car wash
Make a some "soap" soup for Mom & Dad with your own tub time pots & pans

Easy to Assemble
Soon we will be having a little one around and I can not wait to share the Tubby Table with him or her when the time come for bath time and remember this will be a great gift this Holiday for that new Mom & Dad!!   Its kid friendly,  parent friendly, fun and educational and now bath time can become more exciting!!
Connect with Tubby Table via  Facebook & Twitter
Disclosure: Howdy everyone, I wanted to inform you that I was not compensated for this post. However, I did receive a product and the opinions expressed in this post are 100% my own.