White Cloud Sleep Pants, just right for your little one!
This is a sponsored post written by me on behalf of White Cloud Sleep Pants. All thoughts and opinions are 100% my own.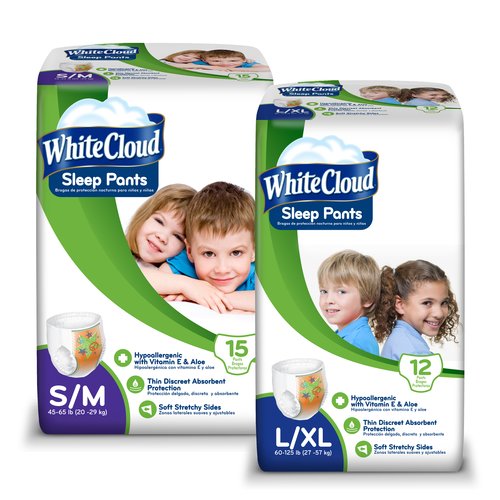 Are you aware that over 5 million children have Nocturnal Enuresis (bed-wetting) problems? It is one of the most embarrassing experiences for your child. My poor little Jordan seems to be one of the million children who is experiencing this dilemma.
Its so hard seeing the devastation on his face sometimes. We have tried so many other solutions to assist him but he still seems to have bed-wetting issues. When I saw White Cloud Sleep Pants I knew I had to try them out on Jordan.
Even though I wanted to try them out, I really wondered how Jordan would feel wearing the White Cloud Sleep Pants to bed. When I approached him with the idea of trying the White Cloud Sleep Pants he was OK with it!
Before he tried them on, I had a little talk with him explaining to him the benefits from using the White Cloud Sleep Pants. I wanted to inform him that he is still a big boy and just because he is wearing the White Cloud Sleep Pants to bed at night didn't mean he wasn't a big fellow. It only meant he needed a little extra protection until he was clear from bed-wetting.
I took one from the package and shared with him on how they would protect him from soiling his clothes and sheets. There's nothing like getting up in the middle of the night to change your child's soiled clothing and sheets.
I placed one of the sleep pants on the table while I explain to him about how the White Cloud Sleep Pants can assist him throughout the night. We talked about the cute graphic design which we both seem to like, plus I shared with him about the leakage protection that would help keep his clothing and sheets dry.
The  White Cloud Sleep Pants fit very comfortable on him and they offered thin discrete absorbent protection too.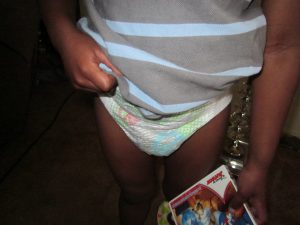 The White Cloud Sleep Pants sides are soft and stretchy giving your child a feel of them wearing underwear. They have the leak guard protection to protect your child from leakage and most of all the soft liner inside is hypoallergenic and treated with vitamin E to protect your child's skin.
The first week went whether good. Even though he woke up wet two days out of five his clothing and sheets were not soiled like always.The leakage protection in the White Cloud Sleep Pants really held well. Jordon's whole experience since wearing the White Cloud Sleep Pants have been remarkable. I thought he might feel as though I was putting him back in diapers but that was not the case.
It is so important to help your child understand that he or she is not alone in this dilemma and that one day they won't have to worry about bed-wetting anymore. I DO NOT punish Jordan when he has his wetting spells. I simply find solutions to help him understand and feel better.