The Lazy Girl's Guide for Slaying Everyday Makeup
While everyone admires the absolutely stunning makeup looks of NikkieTutorials, James Charles and other beauty gurus, not everyone has the skill, time, patience, will or imagination to pull off a glam full face makeup look. If you're anything like me, you've certainly tried following at least one of these lengthy face makeup tutorials, but instead of saying "Yass queen", your inner voice whispered, "you're not that gal pal, trust me, you're not that gal". 
The vibrant world of face makeup can be quite scary for the average person. With hundreds of thousands of face cosmetics available on the market and 12-step beauty routines, it's easy to put face makeup in the "too much of a hassle" category. However, take it from the girl who unapologetically rocks messy buns, band tees and sweatpants 24/7, face makeup doesn't have to be such a hassle. With a flick of the mascara wand here and a pat of your fingers there, you could look effortlessly snatched in no time. 
Embracing the No-Makeup Makeup Trend
Wondering what on earth is no-makeup makeup? The lazy girl's favorite, the no-makeup makeup trend is everything but new. This trend revolves around the widely known beauty rule of less is more. Think of it as doing the bare minimum to unveil and highlight your best features. If you want to jump on the natural everyday makeup train, you'll need to buy the essential face make up products focusing on quality rather than quantity and learn what to do with them. 
While it's certainly easy to avoid makeup altogether, once you face your fears you'll unlock its special superpowers. I mean, why avoid face cosmetics completely when they can dramatically boost your confidence, accentuate your natural beauty, hide skin imperfections and so much more. Makeup is a mighty beauty weapon, so it's time to learn how to wield it. Without going into the depths of glitter, razor-sharp wings and false lashes, here's how you can slay everyday makeup with minimum effort.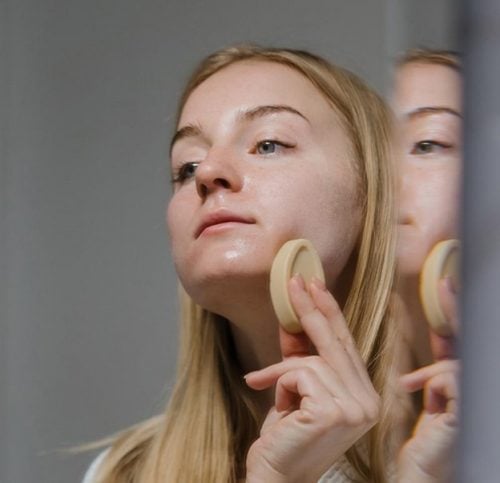 Let that Natural Glow Come Through 
If you absolutely hate to go through the terrors of finding the perfect foundation only to mess it up with your poor blending skills, I got good news for you. According to professional MUA Erin Ayanian Monroe, you can cross out the foundation from your makeup essentials kit. Monroe told Byrdie that she likes to forego foundation when it comes to everyday makeup. She suggests brightening your complexion with a gentle exfoliant instead and then finishing with a matte sunscreen. Easy, peasy lemon squeezy right? 
If you decide to follow Monroe's advice, you can update your beauty bag with the ASAP Daily Facial Cleanser. This cleansing and refining gem gently and deeply purifies the skin without stripping it dry from healthy natural oils. Paraben-free and suitable for all skin types, the ASAP Daily Cleanser will leave your face feeling so clean and smooth, that it would be a pity to cover it with layers of foundation. 
As for the mattifying sunscreen, you should try the Dermalogica Oil Free Matte SPF 30 formula. This product works wonders for break-out prone skin because it soothes, protects and regulates oil production. The result is an all-day matte finish without any powdery residue. If you like your makeup safe and natural, you should know that this product is free from artificial fragrances and colors and loaded with skin-loving active ingredients such as zinc, caffeine and grapefruit oil.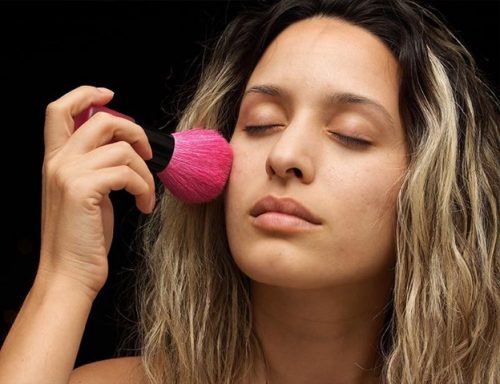 Spot-Conceal Problem Areas
Unless you're one of the lucky ones blessed with flawless skin, you might want to spot-conceal blemishes, hide dark circles, neutralize redness or all of the above. The easiest way to do this is by using a small flat brush with synthetic bristles to blend in a liquid product or gently dabbing a stick concealer and using your fingers to pat away the imperfections. 
One of the best concealers that money can buy nowadays is the Jane Iredale Active Light Concealer. This magic formula acts as an under-eye concealer and facial highlighter all in one. The Active Light concealer creates a natural, soft-focus finish, something you definitively want for your everyday makeup look. What's more, it also reduces puffiness, wrinkles and fatigue and you can use it to hide discoloration.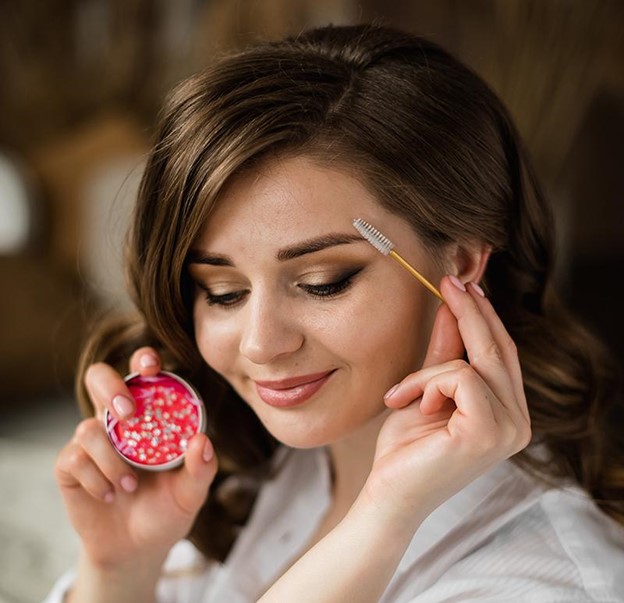 Tame Your Brows for a Polished Look
Wondering what makeup you should wear every day? Meet the clear brow gel. This step will only take a minute of your time and it'll leave your brows looking better than ever (provided that you took the time to tame those twins or sisters.) Using a clear eyebrow gel will give your brows a fuller look and neat appearance without the need for a pencil or shadow. To keep your eyebrow game strong, you should try the Lashfood Clear Brow Enhancing GelFix. 
Not only that this brush-on brow gel will transform your brows in a few flicks of the wrist, but it'll also nourish and rejuvenate your eyebrows thanks to the nano-peptide formulation. The ultra-light formula will leave your brows on fleek (are we still using this word, confused millennial noises), and set to a natural-looking finish. 
Show Chico that Eyes Can Lie
The eyes, chico, they never lie… Are you sure though? While Tony Montana certainly doesn't know a thing about lash curlers and high-definition mascara, you definitely should. This combo can dramatically change your eye-look in an instant, without messing with your whole natural-look aesthetic. 
For maximum effect, you can use a heated eyelash curler such as the ModelCo Turbo Lashwand to separate, define and curl even the shortest of lashes. As for the mascara, choose a lengthening, high-definition formula such as the ASAP Mineral Mascara for a neat, clump-free finish. If you wish to keep your look as natural as possible, apply just one coat on the top of your lashes and you're good to go with your bigger,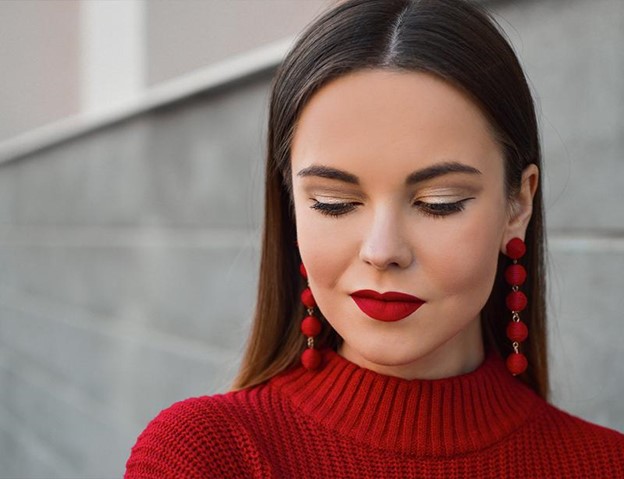 Tint Your Way to Irresistibly Kissable Lips
Yeah, that whole lip primer, lip liner, lipstick, lip gloss routine doesn't work for me. Not only that I always mess up the liner and end up looking like Miranda Sings distant cousin, but I also don't like a bold lip on myself. If this is your case too, you can skip the whole list of lip makeup steps and opt for a tinted lip balm that'll bring color to your face and nourish your lips. 
One of my personal favorites is the Burts Bees Rose Tinted Lip Balm. This precious gem applies easily and smoothly leaving a beautiful sheer color. What's best, it's 100% natural and loaded with active ingredients such as coconut oil, olive oil and beeswax which moisturize and condition your lips to perfection.
Closing Thoughts 
Although you can include many other face cosmetics products in your beauty routine, this is just enough for a neat, polished yet low-effort look that won't waste your time or money. With that being said, you're now good to go on a shopping spree to buy face makeup online like the true lazy makeup fan that you are. Happy shopping, from one lazy girl to another.