The BOSCH Premium 100 Series Dishwasher Has Everything You Need For Cleanups!@BoschAppliances, #BoschDishwasher, @BestBuy, #ad
For many years I was without a dishwasher, hand washing our dishes was one of our daily routines and the kids didn't enjoy doing that chore at all! The moment my husband had one installed I don't know who was happier, the kids or me! Since having one installed, I know I could never live without having a dishwasher in my kitchen, it's a must for me and actually for many home owners I'm sure. There great to have and they truly help to cut down on clean up after dinner or special holidays.
So, today I want to share with you the new BOSCH Premium Series Dishwasher just in case you too are ready to purchase a new dishwasher.
The BOSCH Premium Series Dishwasher will offer you so many awesome features to helping keep your dishes washed and clean. Features like, it's the quietest dishwasher brand in the U.S., has InfoLight that lets you know when it's running, 18 sound reducing technology, 3racks so you can load 30% more.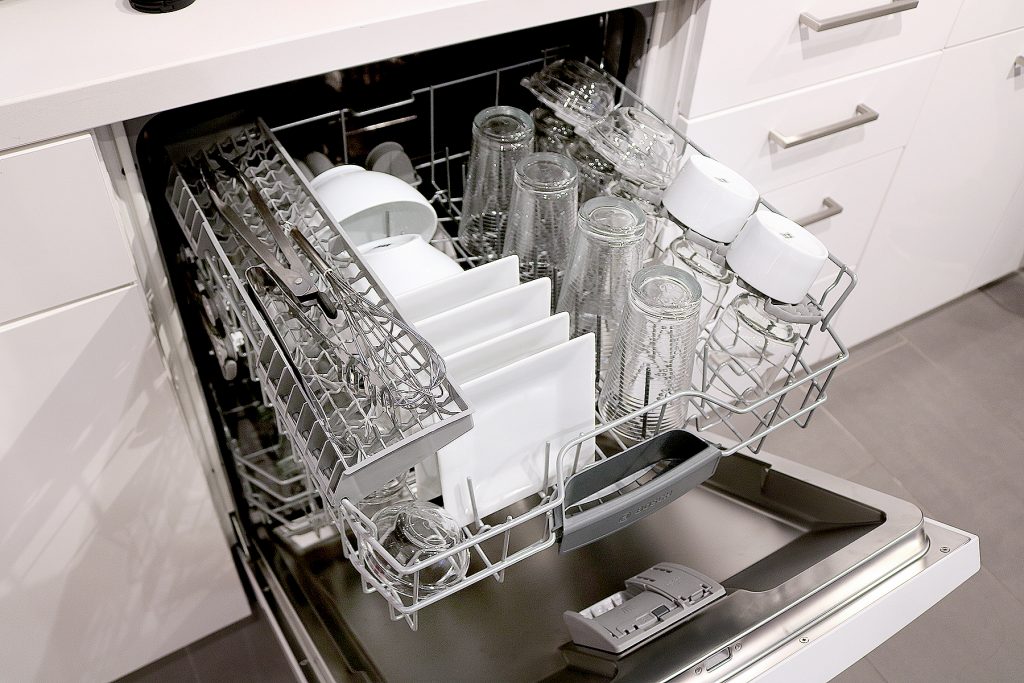 Plus, the rack is Adjustable Rackmatic™ rack which will  provide 9 adjustable positions giving you maximum loading flexibility. The Utility rack is the perfect place for hard to place items like that last whisk and opens space on the upper rack for the rest of your dishes.
This is a big plus for my household, we never have enough space to load all our dishes! We always must run our dishwasher twice due to lack of space, not anymore if you have the new BOSCH Premium Series Dishwasher .
Now hold on because there are many more great features we'll like to share with you. Do you know that the BOSCH Premium 100 Series Dishwasher is the most reliable dishwasher brand with the lowest repair rate according to a leading consumer publication?
It's also fingerprint-resistant with stainless steel so it will help guard against smudges and fingerprints and will be very easy to wipe and clean when needed! BOSCH owns 5 of the top drying scores out of 160 tested dishwashers by leading consumer publication. It's available in a variety of designs and door handles are available to fit any kitchen décor.
Keep in mind that all Bosch dishwashers have PrecisionWash™- an intelligent wash system with sensors that target every dish to leave them sparkling clean, every time. You can choose quality for your Home. In their factory, they perform 485 quality checks on every dishwasher to ensure lasting performance in your home.
So, if you ask me what dishwasher I would select I would have to say any one of the BOSCH Premium 100 Series Dishwashers would be my choice! I can not only have my dishes thoroughly cleaned , they can be cleaned without hearing all that sluggishly washing noise coming from the kitchen too.
Disclaimer: This post is sponsored. I have been compensated in the form of a Best Buy Gift Card and/or received the product/service at a reduced price or for free.