Sustainable Earth Products by Staples, plates, cups, forks, knives and more!
Disclosure: Howdy everyone, I wanted to inform you that I was not compensated for this post. However, I did receive a product and the opinions expressed in this post are 100% my own
Many of us know Staples as an office supply company, but what you don't know is Staples has expanded its Sustainable Earth line with Eco-friendly kitchen and office break-room supplies. They are environment friendly and the majority of them are certified for recycled content.
When it come to revamping my home into an eco-friendly environment, I find it a little hard at times for we all know it can cost a fortune in doing so. Every eco-friendly product that I have purchased have not stood up to the test as being good quality products or at least last for sometime. I'm sometimes reminded by my daughter that buying eco-friendly products is the best way to go Mom, she says!
I was sent a few goods from the Sustainable Earth by Staples , cups, knives, forks, bowls and plates.
The Sustainable Earth by Staples line also includes re-manufactured cleaning supplies, toner cartridges, cold and hot cups with lids and hot cup sleeves and office products all which are made from recycled material and are certified by the Biodegradable Product Institute as meeting American Society for Testing and Materials International Standards. I was actually curious when I heard that Staples was coming out with a Sustainable Earth product line!
From what I read they have even expanded into the paper goods with a line of six types of paper products like perforated paper towels, facial tissue, toilet paper and napkins all which are made from 100 percent recycled fiber and 60 percent post-consumer material.
They also have great office supplies like, Sustainable Earth™ by Staples® Desktop Full Strip Stapler, 20 Sheet Capacity, Gray & Sustainable Earth by Staples™ Sugarcane-based Copy Paper,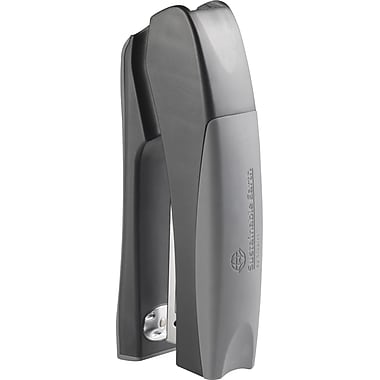 I wanted to test one of the plates and the results are in and yes they are GOOD!! The Sustainable Earth's plates are strong, have great support and holds a good portion of food very well! I made one of the kids a few pancakes and sausages for breakfast and place them right one of the Staples eco-friendly plates!
Staple vice president Anabela Perozek of marketing stated that "With our new janitorial paper products and compostable kitchen items, we're making it easier for businesses to improve the sustainability of their office on a budget". I do agree  with her statement for businesses  but its also great for us everyday customer like you and I who are seeking to implement eco-friendly products into our every day lives!
So the next time you're in need of stocking up your office or home with eco-friendly products, don't hesitate visit Staples today to see their selection of Sustainable Earth Products!!!
Disclosure: Howdy everyone, I wanted to inform you that I was not compensated for this post. However, I did receive a product and the opinions expressed in this post are 100% my own