Sharper Image PowerBoost Move Massager Can Treat Every Ailing Part Of Your Body
The Sharper Image PowerBoost Move Massager is a cutting-edge, travel-sized gadget that is ideal for carrying around and can be used on anywhere on the body.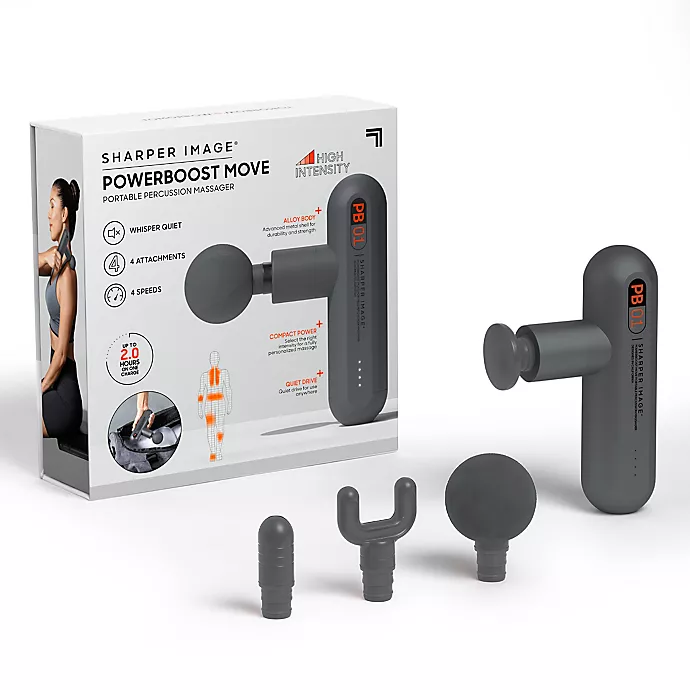 Because of its small size and light weight, it is simple to bring anywhere for rapid relief, including the gym, sporting events, and vacations. It features four replaceable attachment nodes (flat, cone, fork, round), USB cord and four speed settings, plus it requires one 2200mAH battery (included). You can see that this gadget effectively treats every ailing part of your body because it has a flat node for wide area impact, a cone for tight knots, a fork for shoulders and biceps, and a round node for overall recuperation.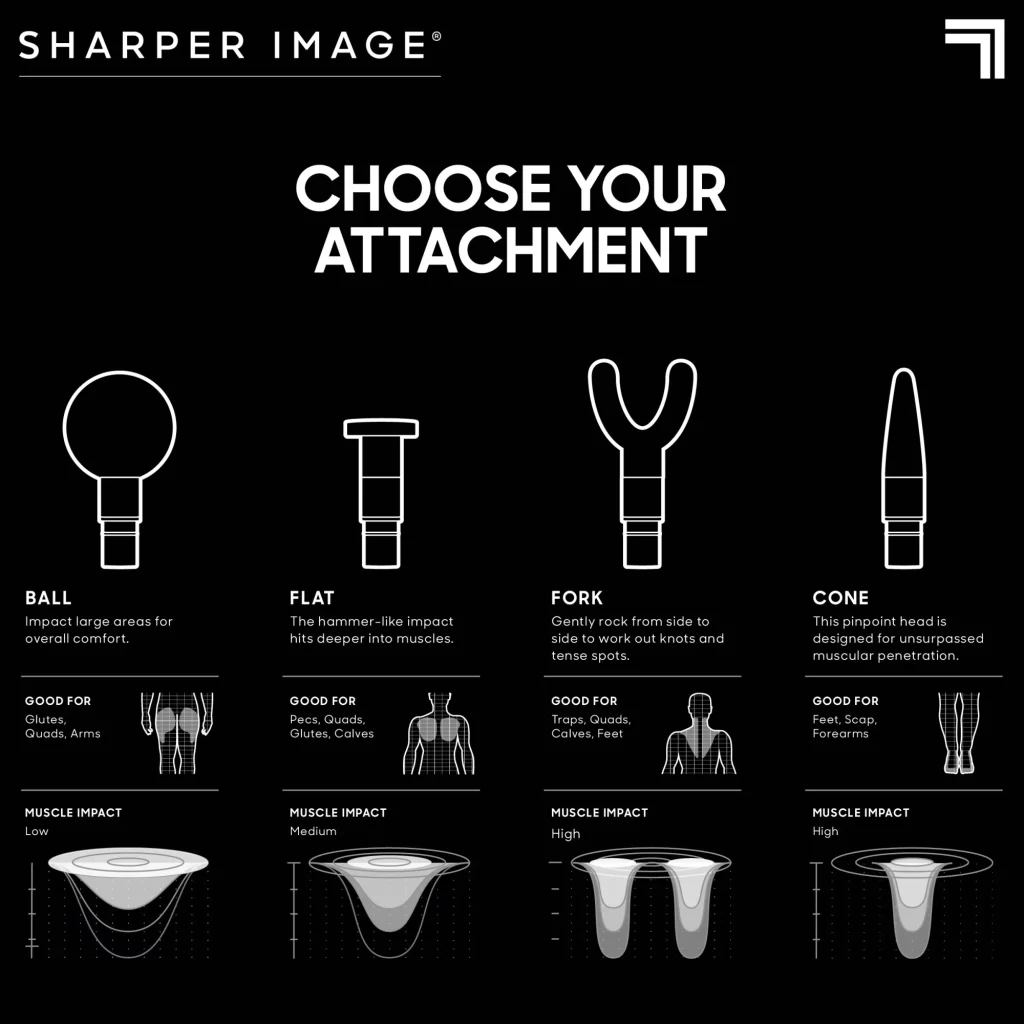 The unit is a mid-size, portability, simple handling massager. It has a high level of quietness and many significant features in my opinion.
The Sharper PowerBoost Move Massager gun sets a high standard for the features that are ideal in a massage gun. It is very simple to change out the attachments and it has a 2-hour charge.
Now, as someone who suffers from back pain due to a back injury, I am always looking for massagers that can at least offer me some comfort. I found the Sharper PowerBoost Move Massager gun effective with targeting a therapeutic percussion action to all my sore muscles and tight knots.
I tried every setting and every attachment. Now, I did learn that the highest setting was not for me for the pressure was a little too much on my lower back.
However, I discovered that the flat attachment and the first setting, which was a low level, were quite helpful for my sore back. Along with massaging my back, I also massaged the side of my aching leg. My aches and pains were much relieved by the massager gun. I even moved in a circular motion around my buttocks and lumbar area.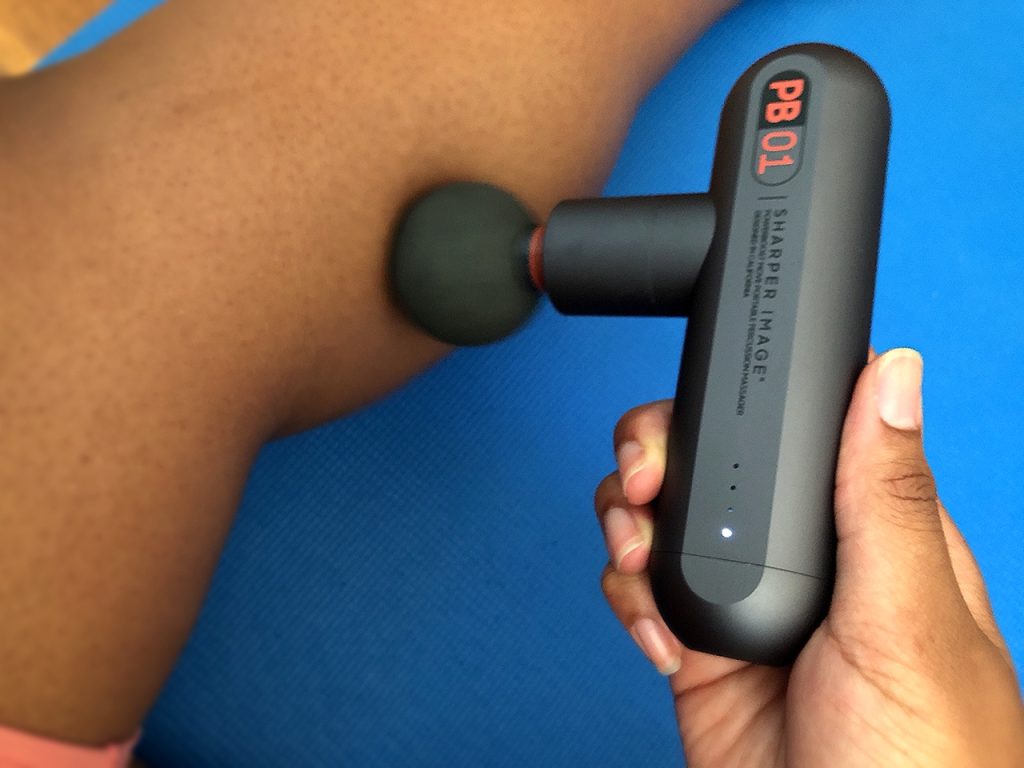 After many successful attempts of using the Sharper PowerBoost Move Massager I could feel that the massager had started to help with reducing those aches and pains in my leg and lower back.
Did you know that the Sharper PowerBoost Move Massager is perfect for post-workout recovery because again it uses percussion to target sore muscles and tight knots.
As for me, I would recommend this massager in a heartbeat. You see, it is known that by pushing extracellular fluids like lymph fluid and venous blood out of the muscle tissue and into the circulatory system, the gun works similarly to a traditional massage to relieve inflammation. It can lessen discomfort and tension in the muscles, break up scar tissue, and scar tissue adhesions.
There are no cords or plugs; push the button, and you're ready to enjoy therapeutic percussion action as well as deep tissue massage, all in privacy and at your convenience.
You can grab your own personal Sharper Image PowerBoost Move Massager via Bed Bath & Beyond, and Walmart.
Disclosure: I was not compensated for this post. However, I did receive a product from the company, and I am disclosing this in accordance with the FTC guidelines.