Rejuvenate Your Skin with Antioxidants
Antioxidants are natural vitamins and minerals that protect our skin from free radicals. Free radicals are molecules that are unstable, highly reactive and commonly associated with premature ageing — which is where antioxidants come in. Antioxidants neutralize these free radicals and, in some cases, prevent them from forming to begin with.
Due to the fact that these antioxidants protect our skin from these damaging free radicals, they are a common ingredient in makeup and skin care products. Antioxidants help to prevent our skin from ageing early and keep skin hydrated and youthful.
SK-II, for example, has been a leading beauty brand for over 30 years thanks to its age-defying products that are packed with nourishing and reparative antioxidants.
Antioxidants are incredibly beneficial to your skin, as studies have shown how incorporating them into your skincare routine helps your skin to resist damage from free these radicals better. That said, how do antioxidants work and what kind of skincare products can you find them in?
Common Types of Antioxidants Used in Skin Care
There are a handful of common antioxidants used in beauty products that you will want to keep your eyes peeled for:
Vitamin A:Improves age spots, exfoliates the skin, and forms collagen to improve fine lines and wrinkles.
Vitamin C:Reduces damage caused by UV rays, and stabilizes the skin.
Vitamin E: Boasts moisturizing and anti-inflammatory properties and helps keep skin soft and smooth.

 Green Tea (i.e. Matcha): Green Tea Polyphenols boast powerful anti-inflammatory properties. This anti-inflammatory also prevents the breakdown of collagen, making it ideal for sensitive skin.
Curcumin: This antioxidant found in the turmeric root prevents acne and oil buildup, premature ageing, and decreases inflammation
What Do They Do?
Antioxidants have properties that smooth fine lines, calm your skin, and even your skin tone. Many different antioxidants are used in skincare products, and they all have different effects.
Brighten Skin Tone: Because free radicals can change how we produce melanin, antioxidants help to even your skin tone and help combat dark spots.
Repair Your Skin: When skin is inflamed, it derails any restorative processes. Antioxidant's anti-inflammatory properties are ideal for helping your skin rejuvenate itself.
Moisturize Your Skin: Antioxidants have an anti-ageing effect as they nourish and hydrate your skin to give it a youthful glow. For example, Vitamin C incites collagen production, which helps to firm and restore your skin.
Protects You from Sun Damage: Antioxidants' anti-inflammatory properties also help your skin combat UV rays by protecting your skin from sunburn, sun spots and other sun damage — that said, don't be forgoing your SPF for antioxidants. These properties just help protect your skin even more!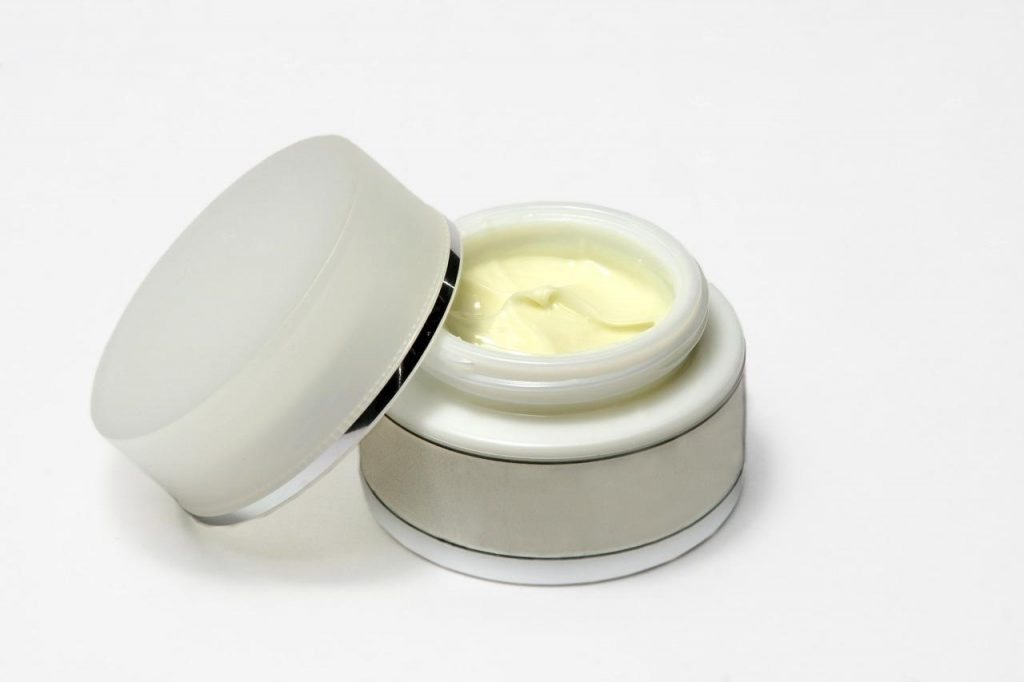 What Makeup Products Can You Find Them In?
Antioxidants continue to be incorporated in natural skincare products, giving you that much more of a reason to reach for organic creams, serums etc. that are packed with natural ingredients like oils and extracts that boast antioxidants.
You will most likely find antioxidants in these skin care products:
Creams: Antioxidants are commonly used in moisturizing creams due to their hydrating and nourishing properties.
Serums& Oils: Serums and oil-based skin care products are often packed with antioxidants to protect, smooth and hydrate your skin.
Masks: Masks are another skin care product that often incorporates antioxidants for their age-defying properties.
It's essential to know what goes into skincare products so you can better identify which products to avoid, and which ones will boast natural restorative properties!