PrinteeAZ.com Can Handle All Your Printing Needs, Personalized Gifts For Everyone!
Choosing a gift for that special person or people can be such a challenging task, as is always the case for me sometimes. Fair enough; after all, you probably want your gift to be special, practical, and meaningful all at once. We're here to help, and PrinteeAZ has some really amazing, enjoyable, and original presents to take the pressure off of your gift shopping. T-Shirts, Mugs, Canvas, Hoodies, and Sweatshirts are just a few of the awesome Print on Demand products that will make the recipient smile. Yes, I said "Print On Demand", you see PrinteeAZ.com can customized your special gift for that loved one, no matter if it's a friend, hubby, boss, or for yourself, they can handle all your printing needs and more!
We took some time to browse around PrinteeAZ.com website and let me say there is something to be printed for everyone and for everyone's budget. The aim of Printeeaz is to provide clients with goods that are manufactured of premium materials for optimal comfort in all activities.
Let's jump right in so we can share with you a few cool products we found to be great gifts for anyone.
Here we have: Betty Boop Valentines Day Hoodies, Zip Hoodies,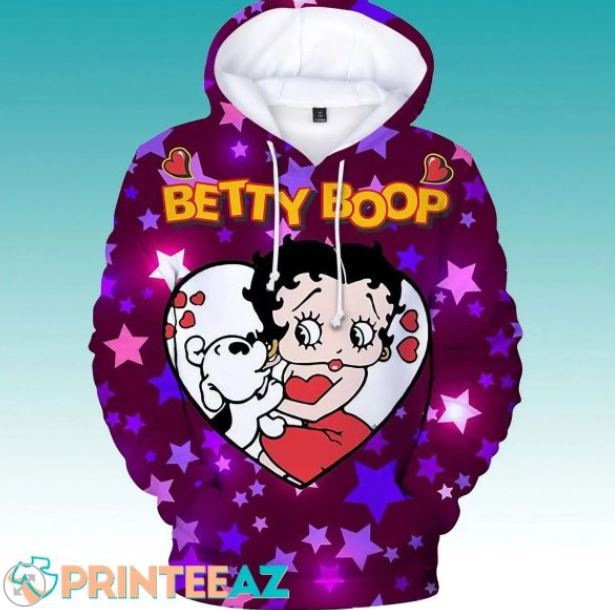 OMGOODNESS, this hoodie is so freaking cute, and I love the 3D design. As someone who has a daughter who is obsessed with all things Betty Boop, this would be my first gift for her. Now this cute, unique hoodie is from Printeeaz Valentines Collection. This unique Betty Boop Valentines Day Hoodies, Zip Hoodies, Kid Hoodies, T-Shirts 3D is for Men, and Women, and is created with stars. It has a color combination of violet stars, Betty Boop signature image and their cat ears crop-top hoodie is made of premium polyester and spandex, soft and comfortable. Soft material feels great on your skin and very light. Without ever fading, cracking, peeling or flaking.
Now that they produce hoodies on demand, if you have a special logo, I recommend sending it to them to allow them to work their magic! The best thing about Printeeaz is that they use the most recent 3D digital print technology to make your image really stand out, so you won't find your design anywhere else! They genuinely give you a thoughtful tailored present.
Another personal gift you many want to consider is them creating you a Quilt Bedding Set With Truck Buffalo Plaid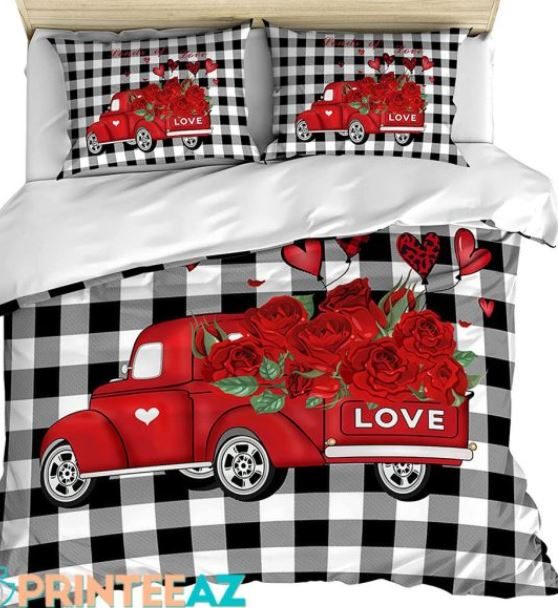 Customizing a bedding set is such a wonderful and interesting idea that I never would have considered! I have a ton of great photos of my husband with other Nascar race drivers and their cars, especially because he used to drive a truck in the series. He retired from truck driving, therefore this would be the ideal present for him. Most importantly, I appreciate that Printeeaz.com quotes processing times as being between 5 and 7 working days on average following payment and with all drawings updated appropriately. That's a very reasonable window of time!
Now I discovered something on their website that really caught my eye, these Christian Sweaters, that I am confident my sisters will "LOVE." My sisters and I constantly wear distinctive Christian sweaters, wristbands, T-shirts, and other items with our own logos since we are Christians. So, to know that we can get our own customized Christian logo printed with Printeeaz.com makes me smile even more with joy! I found this "You Are In Bible Verses Sweater, Sweatshirt For Women With Black Text And Flowers" really piqued my interest. The great thing about this sweatshirt is it can also be customized on a sweater for either men or women.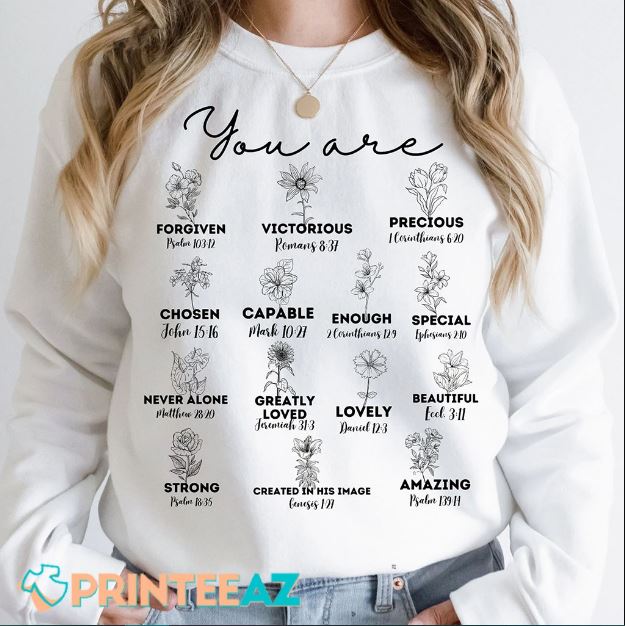 Last but not least I think I would love to grab me a customized mug  to go with my Christian Sweater like The Lord Will Watch Over Your Coming And Going Ceramic Enamel Magic Mug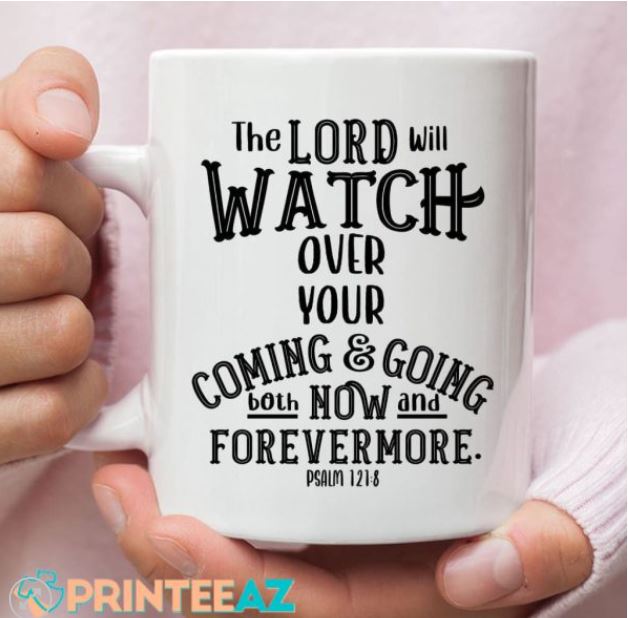 I really do believe that PrinteeAZ can handle all your special gift needs with customizing your logo on any product. The great thing about this site is as I have mentioned before, their products are made of high-quality materials, they offer reasonable service turnaround time, they use the best 3D printing technology, they offer a vast selection of Print on Demand products, and their prices in my opinion are budget friendly.
During checkout, enter the promotional code WELCOME10 to receive 10% off your first order. Therefore, don't delay and stop by now for some gift-giving inspiration for fashionistas that won't require a fortune.