New Year, Get Motivated With Yurbuds @BestBuy!
Disclaimer: The reviewer has been compensated in the form of a Best Buy Gift Card and/or received the product/service at a reduced price or for free.
Its a New Year and I don't know about you but I'm ready. I am ready to start a daily regiment of getting my health and weight back to becoming healthier for me and my mind. These last few years I have just dropped my exercise regiment completely, it appears that I have no motivation at all.
I start off for  weeks doing well then "BOOM" there I go falling off once again. Well not this year,my mind is made up and I am ready. I am ready to become more active and more healthier. I have been using my Jawbone band that helps me keep track of my daily calories, walking and sleeping and more. I have become more conscious as to what I'm eating and what I prepare for dinner. I have also implemented music into my daily regiment because music has always been a big impact in my life, I simply love music and to be honest once I hear it, it gets me moving and motivated to jump up and dance. "lol"
Are you aware that Studies have shown that music can increase the intensity and duration of a workout by as much as 15%.  Unfortunately, most people miss out on those benefits because their earphones hurt and fall out during active use.  yurbuds was founded in 2008 by an Ironman Triathlete and a 24-time marathoner in response to that problem. Our products are ergonomically designed for comfort and exceptional fit, while providing best-in-class audio quality and durability.  yurbuds is passionate about serving our customers and our community.  We listen to and learn from our athletes to produce solutions to their needs.  We are dedicated to innovating and creatively changing the industry of sport audio.  Our goal is to empower athletes through exceptional products and services to help them to push past their barriers, reach new personal bests, and #neverstop.
One thing I find hard for me is finding the right ear buds to stay in my ears when I am applying my workout. I get so frustrated when my ear buds fall out and even more upset when I'm jogging. Once that occurs its like my motivation level just drops. Once I heard about the  #1 Selling Sport Earphone Company, yurbuds®, Introduces Wireless Product for a Seamless Workout Experience.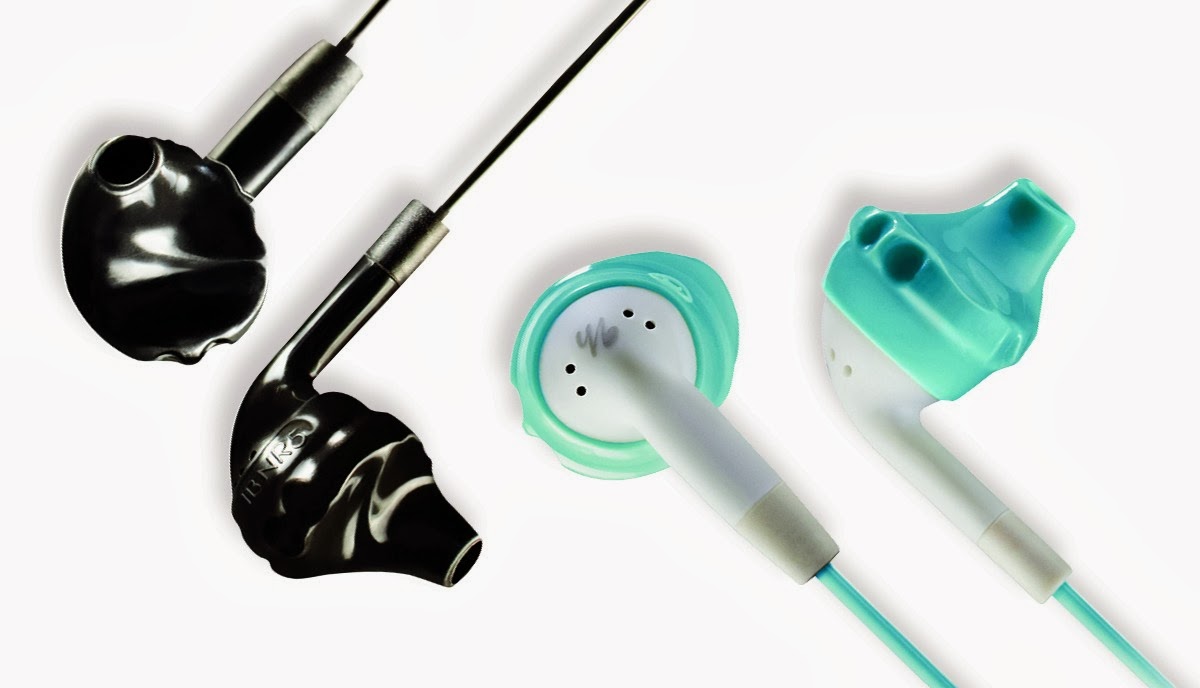 I was excitedand here's why: Cut the cords and unleash your inner athlete with the Inspire Limited Edition Wireless Sport Earphones. These Stereo-Bluetooth® earphones lock in place comfortably so they never hurt and never fall out. The 15mm drivers provide the biggest sound available, providing the motivation you need to #neverstop. These sweat and water resistant earphones feature full track & call control with a wind-blocking microphone designed for call clarity. The athlete tested battery lasts up to 6 hours and provides visual and audible indicators when running low. This is sound with no strings attached.
Key Features:
With yurbuds TwistLock™ Technology and FlexSoft Comfort Fit, these Stereo-Bluetooth® earphones lock in place comfortably and are guaranteed never to hurt or fall out.
Bigger Soundfor music and calls provided by 15mm drivers.
Smart Batterypowers a week's worth of workouts and provides visual and audible indicators when running low.
Dedicated Pairing Button for simple 1-touch pairing.
Compatible with all Bluetooth® devices.
Earphones that never hurt and never fall out.
Bigger Sound provided by 15 mm drivers.
Yurbuds®, the #1 selling sport earphone company in the United States, is transforming the athlete experience with its new Inspire Limited Edition Wireless earphones to get you motivated through music. Launching at CES 2014 in Las Vegas this January, athletes and tech enthusiasts will be able to enjoy the first-ever Stereo-Bluetooth® wireless earphones guaranteed to never hurt and never fall out.
Here what the company has to say about Yurbuds:"We've cut the cords so fitness enthusiasts have less in the way of achieving the perfect workout," said Daniel DeVille, Director of Marketing for yurbuds. "Designed based on user feedback, we are excited to deliver best-in-class wireless earphones that solve the needs not currently met by other wireless earphones and meet the rigorous standards of even the top professional athletes."
Don't wait any longer "Get Motivated" this year with two Best Buy great offers!!
1) Enjoy  20% off all Yurbuds products at Best Buy valid in stores and online! You can redeem a coupon code for your yurbuds20off when purchasing online at BestBuycom,go here 20%OffYurbuds

2)  2) Also enjoy a $5 Best Buy Gift Card when you purchase any Health and Fitness Wearable or SmartWatch product at a Best Buy Mobile Specialty Store  valid 1/19/14-2/22/14 3)
     3) Find Best Buy's large selection of Yurubds here:  BestBuy.com &  Health & Fitness at Best Buy
Disclaimer: The reviewer has been compensated in the form of a Best Buy Gift Card and/or received the product/service at a reduced price or for free.