Make Sure You're Ready Before Your Thailand Road Trip
Many reasons make a destination great to visit. It could be delicious food, great weather, friendly locals, or breathtaking nature. Thailand features everything tourists look for: deep culture, beautiful islands, excellent food, nice hotels, and lush jungles. Thailand is on the list of tourist destinations that people visit and come back to again.
However, to fully enjoy your visit and feel comfortable in
You have to go prepared in Thailand just like you would with other destinations. A road trip will give you the adrenaline rush every backpacker looks for in travel. Worth noting is that Thailand has cultural differences, rules, and a list you should know before going.
A road trip is the best way to experience Thailand's culture, nature, and beauty. With the following information, you will make the necessary arrangements to ensure you have a safe and responsible road trip to Thailand.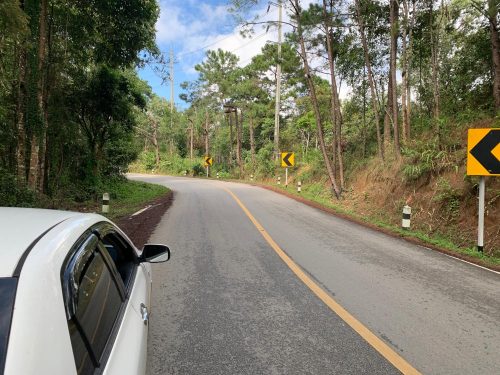 Stay Healthy
When traveling to Thailand, the first question that should come to mind is how good Thailand medical care quality is. Generally, healthcare in Thailand is good and world-class, especially in large cities. If you are an expat, you should also be making plans to get health insurance. How much does health insurance cost in Thailand? You can purchase international health insurance for Thailand from brokers as there is a wide range of options you can choose from.
On top of that, you should take initiatives that will safeguard your health during the road trip. For instance, equip yourself with clean mineral water to ensure you stay hydrated. Mosquitoes in Thailand are also a menace and can spread all sorts of harmful diseases. Bug spray and mosquito repellant creams will come in handy.
Tourists are also advised to avoid petting stray animals in the lush jungles as their bites and sometimes contact can be a health hazard.
Be Ready for The Cold
One would expect that sweaters and jackets would be the last thing you need in Thailand since it is a tropical country. While that is the case, most spaces are fitted with air conditioners that can make indoors chilly. Minivans also tend to be cold, and sweaters would come in handy.
Some areas in the country, especially the north, also get chilly during the cold seasons. For instance, in the Loei province, the temperatures can drop to as low as zero degrees. Areas that experience hot sun also tend to be very chilly in the evening. As much as you will not wear warm clothes all day, you will still need them for the changing weather and environment.
Visa
Before booking flights and accommodation or even planning your Thailand road trip itinerary, confirm if you need a visa to travel to Thailand. You can check this with Thailand's Ministry of Foreign Affairs or your state department and foreign affairs. If a visa is required, you can follow the provided steps for acquiring one.
For instance, U.S. citizens usually do not need a visa to travel to Thailand if they stay for less than thirty days. Also, it is vital to check the validity of your passport. It should be valid for at least six months beyond the date you get to Thailand. If it fails to meet the requirement, you may have issues being let into the country.
Research on Vaccinations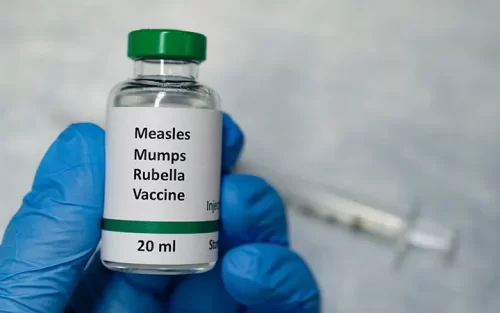 Before you start to make the final plans for a Thailand visit, you want to confirm if you need any vaccinations. Check to ensure you stay updated with routine vaccines before your Thailand trip. Some routine vaccines include the measles-mumps-rubella vaccine, flu shot, and varicella vaccine.
Worth noting also is that your destination may also determine the vaccines you require. If your itinerary includes off-the-path travel to rural Thailand, you may need additional vaccines such as rabies, malaria, and Japanese Encephalitis.
You will also need a yellow fever vaccine if you transit or travel from a country with high-risk yellow fever transmission. If you want a smooth road trip, ensure that you comply with the standard vaccine requirements.
Pick Your Travel Dates
To avoid surprises, choose your travel dates wisely. While you can visit Thailand all year round, as some tourists do, it is essential to check the seasons most favorable to you. Most tourists prefer the high season, which falls between November and March.
Most tourists avoid April as the month experiences the highest temperatures. If you prefer hot weather but are more tolerable, then May and June would also be an excellent time to go for a road trip. You will get good deals for your trip in October, including flights, but the weather is usually rainy.
Note that different travel seasons can also attract different Budgets. Explore your options and pick a travel season with the perfect weather for a road trip.
Conclusion
A road trip should be top on the list of your activities during your trip in Thailand. However, for it to take place, you have to be ready. Ensure you have everything you need to be in the country. That is from travel insurance to have suitable clothing.
Ensure your passport is valid to avoid rubbing shoulders with the authorities, get the proper vaccinations, and plan your road trip when the weather is favorable.