Make Your Garden The Place To Be This Summer.
The mercury is rising and before we know it, summer will be here. If you're a keen gardener, or you're looking forward to whiling away hours in the outdoors, here are some tips to make your garden the place to be.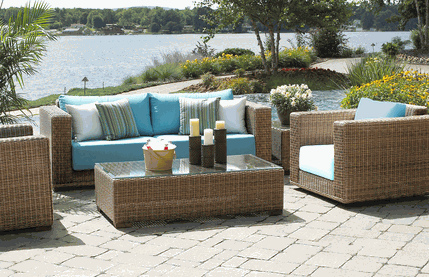 Image from https://www.flickr.com/photos/wicker-furniture/8387691278
 Entertaining and garden parties
If you like to gather friends and family together in the garden in the summer months, there are some great ways to make your garden stand out. When it's warm outside, there's nothing better than firing up the barbecue, putting some music on and catching up.
Your garden can be a fantastic outdoor entertaining space. If you're keen to host parties to remember or you're eager to share your garden with others, here are some top design tips.
Eating and drinking
The food is often the centerpiece of an outdoor celebration. If you're a fan of cooking up a storm on the barbecue and you have friends around regularly, create a new dining area. Design a patio, or add levels to your garden with some decking. Place a large table and chairs in the center and add a parasol or gazebo to provide shelter from the sun. Go for solid wood furniture for a rustic, traditional look or rattan sets for something a little more modern. Add some freestanding lanterns and dot candles around the table to create ambience.
If you're eager to show off your mixology skills, where better to do this than your very own bar? Set up a Hawaiian style beach shack for a bit of fun, or create a sleek glass bar for a contemporary vibe. Line up your spirit bottles on a shelf behind the bar and inject some personality with a personalized neon sign. Add bunting, bamboo or granite vases as finishing touches.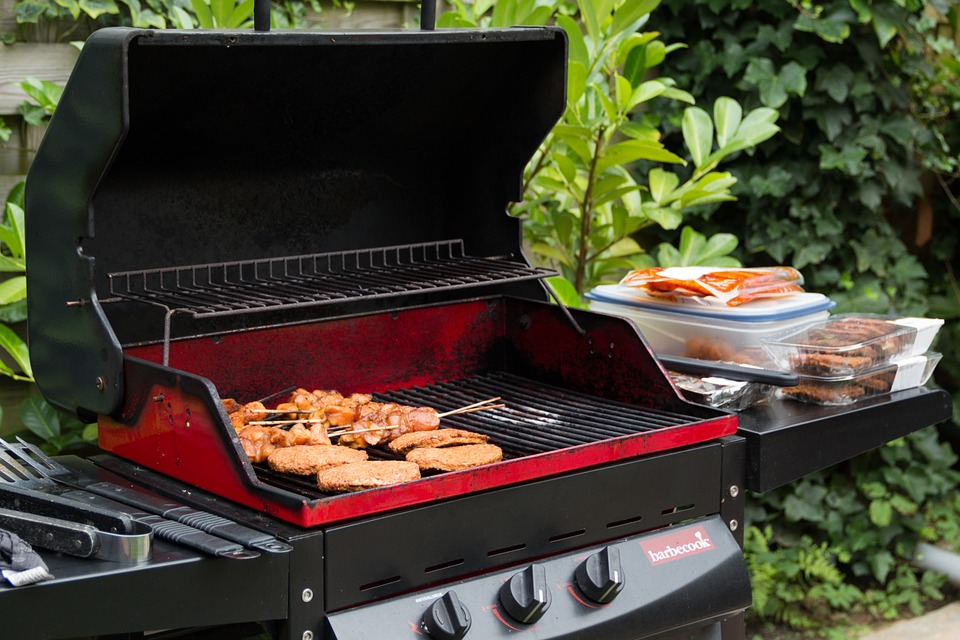 Image credit https://pixabay.com/en/bbq-party-food-meat-vegetarian-415728/
Entertainment
Once you've eaten, it's time to get the party started. Invest in a multi-room audio system so that you can listen to your playlists outside, or conceal some outdoor speakers on your decking. Switch on your hot tub, remove the cover and jump in. If you don't have a hot tub, but you're interested in buying one, you can read reviews on sites like HotTubAdvice online. It's also worth visiting some showrooms to get an idea of styles, sizes and prices. If you live in an area where the weather can be unpredictable, it may be worth fitting your hot tub in a summer house with a retractable roof. Keep the drinks flowing at the bar and dance the night away.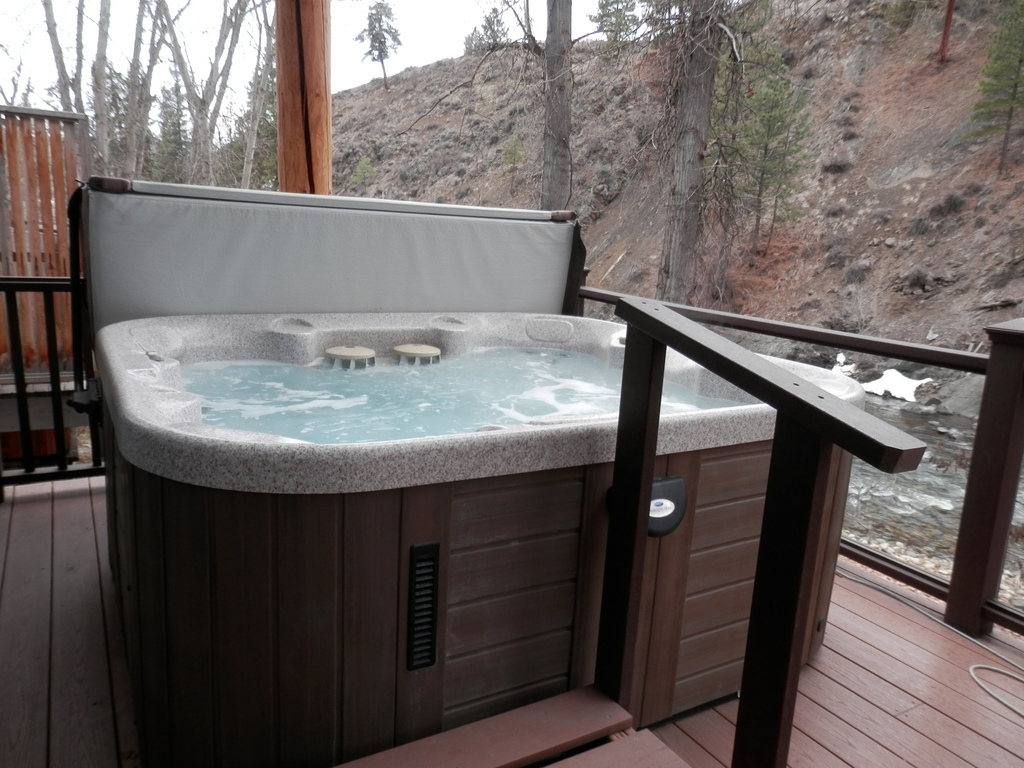 Image source: https://www.flickr.com/photos/29638108@N06/8573464834
 Rest and relaxation
Not every day in the garden will be spent partying and sometimes, it's nice to retreat to the outdoors for some peace and quiet. A chill-out zone is a fantastic addition to any garden and you can achieve the look very simply. Section off a part of the lawn with decking, pebbles, gravel or bark chippings and add a sofa set. Scatter floor cushions and bean bags and add ambient lighting. Add a romantic touch with a love seat, or channel modern trends with a hanging teardrop chair. Put some mellow tunes on and curl up with a good book or a magazine.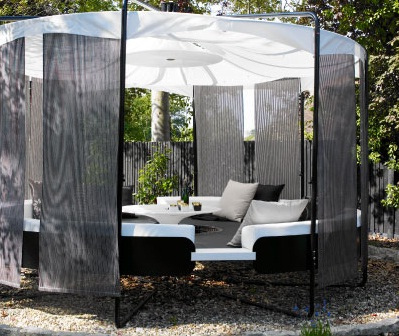 Image via https://www.flickr.com/photos/wicker-furniture/9249120094
Games and areas for the kids
If you have children or grandchildren and you're eager to make a child-friendly area, there are some incredible options out there. Fence off part of the garden and create a magical fairyland with giant toadstools and rickety wooden bridges. Treat football fans to a mini pitch with goals and subs benches. Use your creativity and carpentry skills to craft a unique tree house. Turn an old wooden shed into a colored beach hut. Look out for inspiration online and flick through some home and garden magazines. There are all kinds of looks you can go for and fun designs you can recreate.
Playing outdoor games is a fun way to spend an afternoon with the kids in the summer. Create a lawn chess board or invest in some garden favorites, such as giant Jenga or Connect 4.
Water features and design touches
If you dream of a garden, which stands out from the crowd, look into design statements and unique features. Think glass brick walls or orb-shaped water features. Use colors and patterns to create a statement and convey a theme. Pay attention to detail and be imaginative. Take popular concepts and put your own spin on them.
Match the style of your home to your garden. Let wildflowers run free in a cottage garden and add vintage style planters and a quaint swing. Look around antique stalls, car boot sales and online auction sites for retro pieces. Opt for luxurious materials, like glass, marble and granite to form a contemporary space. Mix neutral, clean shades and add interest with patterned cushions and oversized lanterns. Channel the orient with jewel-shades and opulent soft furnishings. Or keep things crisp with a Scandinavian vibe.
Take inspiration from others, but make sure your own style, taste and personality shine through.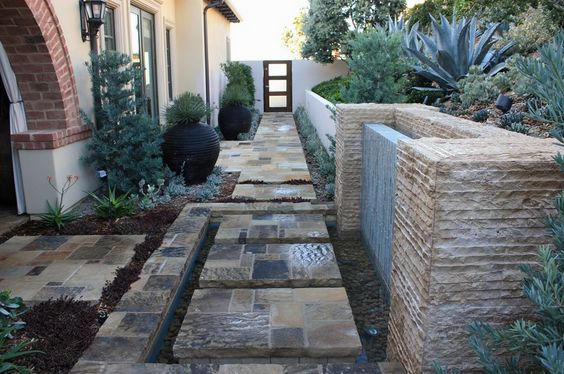 Image by https://www.flickr.com/photos/65978013@N03/6472678173
Lighting
Lighting may be overlooked in the garden, but it's actually a really effective way of defining spaces and creating character. Go for ambient dimmed lighting with fairy lights in a quiet corner or turn up the heat for parties with disco balls and multi-colored lights. LED candles are a great way of illuminating dining areas.
Image taken from https://www.flickr.com/photos/65978013@N03/6437181207
With summer just around the corner, many of us are looking forward to spending some quality time in the garden. If you've recently moved, or your garden is in need of a revamp, check out the Gilmour company website for a new hose and nozzle. All of these tips will help to ensure your garden is summer-ready.
Are you looking to create a tranquil spot for lazy days? Do you want to invite friends to al fresco parties? Whatever your plans, there are options to suit everyone. Use your imagination and make the most of the space you have available. Using different materials and varying styles, you can create distinctive areas to make your garden work for the entire family. Start thinking about ideas now and you'll be ready to enjoy a long, hot summer in your stunning new garden.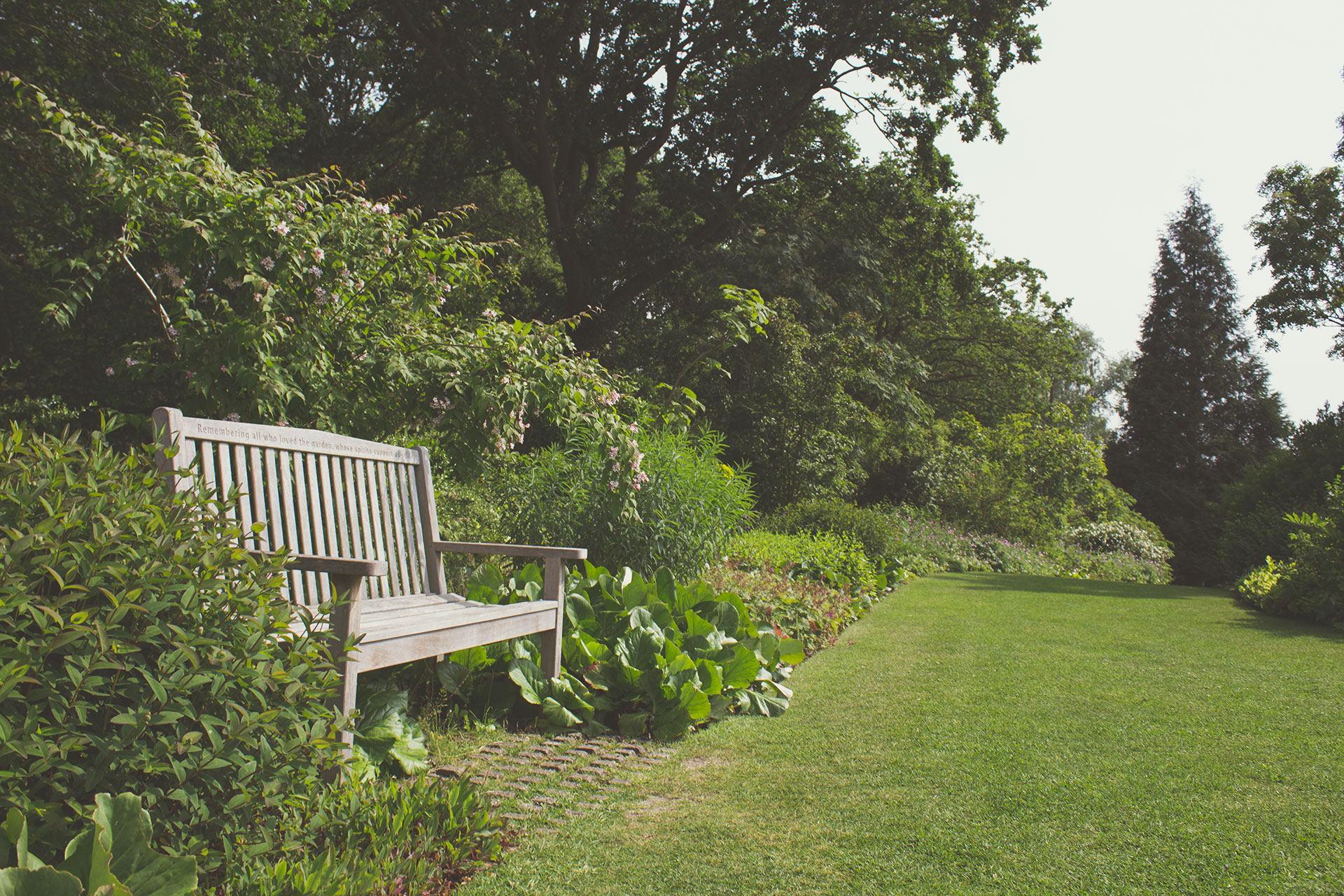 Image from https://www.pexels.com/photo/garden-7294/