KiiPix Smartphone Picture Printer by TOMY, transforms your iPhone photo's instantly! @Tomy_Toy @KiiPixOfficial
We all know how technology is constantly changing every day. I mean, look at our phones? They have a camera, internet, and music all at our fingertips! And now we can instantly print directly from them!
Now printing from a phone isn't really anything new these days, but how about having a printer specially for your smartphone? The KiiPix is a smartphone picture printer that's easy to use and easy to love plus it's available in three cool colors like : Pink, Blue, and Black.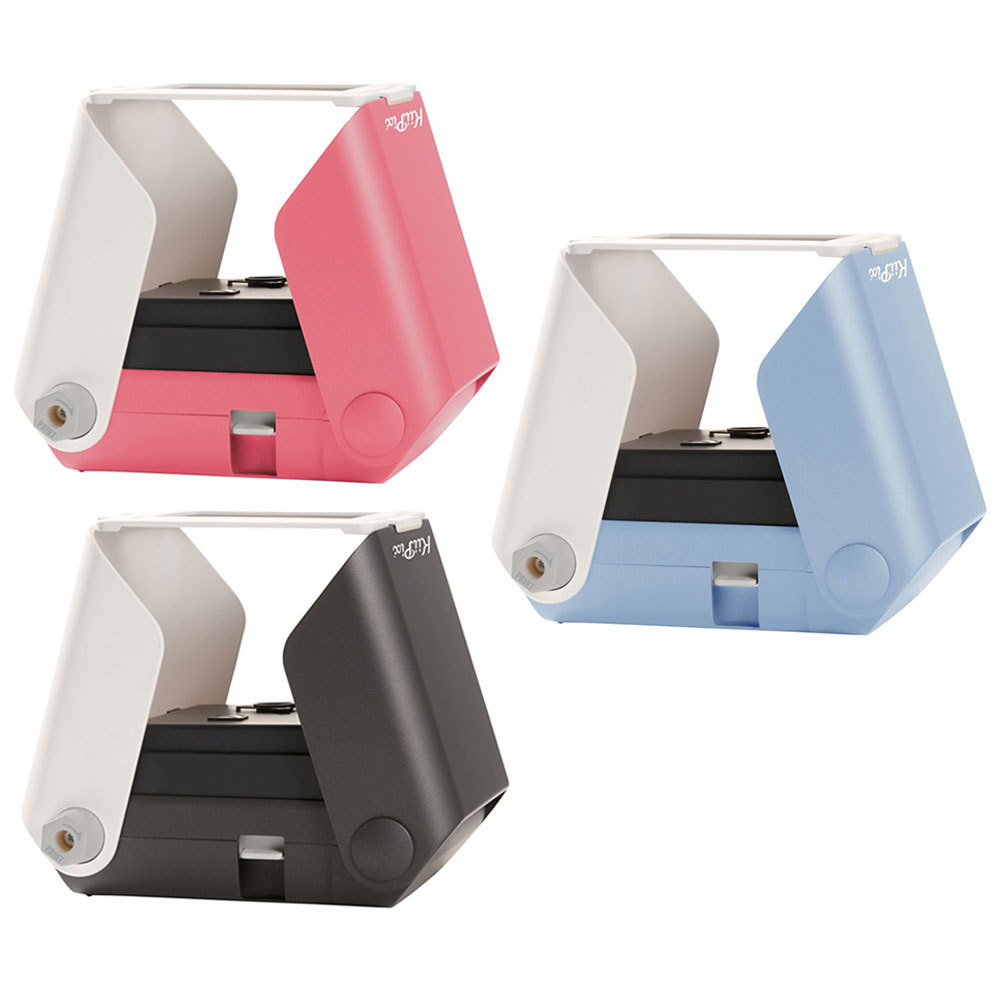 When your KiiPix Smartphone Picture Printer arrives to your home you will see it tucked neatly inside a box, once you open your printer will be folded until you're ready to use the unit. One of the great features about this printer being able to fold is no matter where you go, it can conveniently travel with you anytime, anywhere!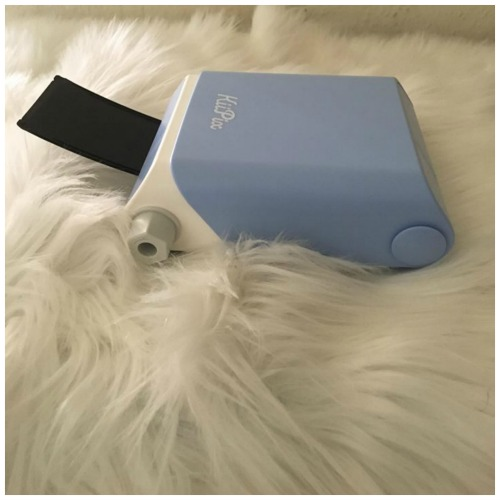 The portable printer makes saving moments easier by having you open up your KiiPix, place your phone on top, push the button and turn the crank. Sounds easy as pie, right? The pictures of your favorite memories rolls out in no time for you to keep and share.
You're in complete control of which pictures you wish to print unlike other traditional instant cameras. They waste film on blurry pictures, which you can enhance the contrast or play with filter options with the KiiPix!
The setting has everything you need to fix that red-eyed selfie to adding adorable cat ears onto your best friends.  KiiPix lets you print your own reality and share it with the world. Just to make sure that you heard me right, no instant camera needed! We tested out an image of our beautiful granddaughter and the image came out very nice. it took us a few tries to getting the image just right.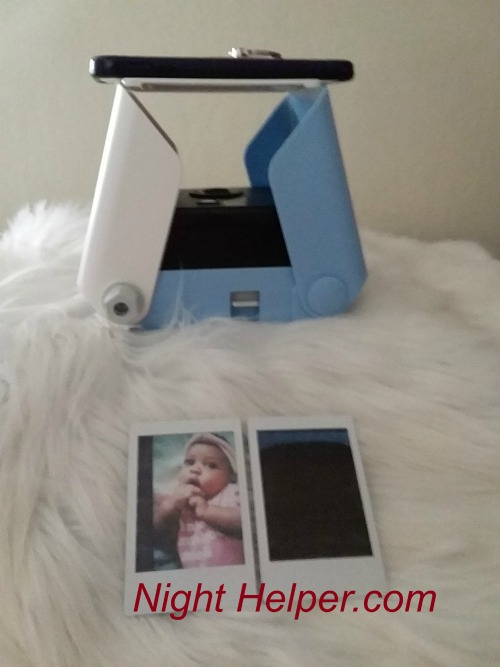 One thing we found out when were testing the unit is that you must make sure you have a good quality images on your phone to get the best results in my opinion, but I will say it's a pretty cool device and certainly a fun way to print photos with friends and family!
However here is a little tip: make sure your smartphone's brightness is all the way up, and that your lock screen is on. Also the photo sizes are 3.4 in. x 2.1 in with the images size being  2.4 in. x 1.8 in. I'd say it's perfect for scrapbooking, DIY decorations, or wallets. So go ahead and snatch up a KiiPix smartphone picture printer; seize a precious moment today!
The only thing you need is the KiiPix and the FUJIFILM, instax mini film that is sold separately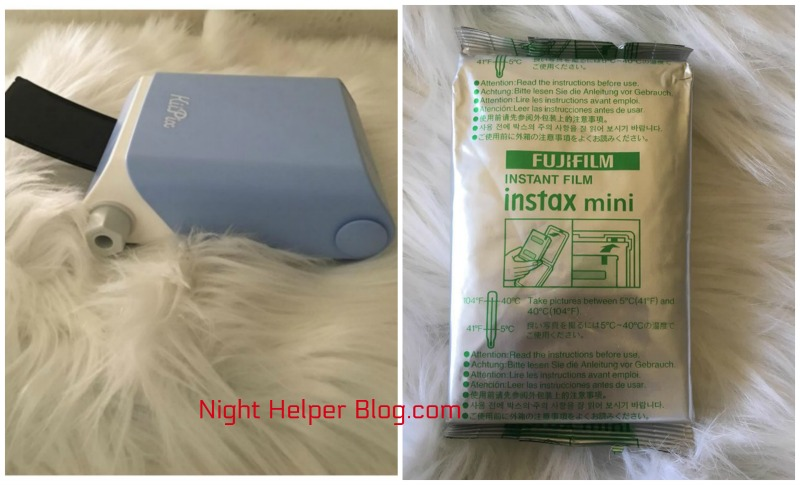 You can find the  KiiPix smartphone picture printer on Amazon for $39.99. This would make a great gift this Holiday or to be honest it will be perfect for any occasion!
Don't forget to connect with TOMY via  Facebook | Twitter | Pinterest |Instagram | YouTube| so you can keep up with the latest!
Disclosure: Howdy everyone, I wanted to inform you that I was not compensated for this post. However, I did receive a product from the company below and the opinions expressed in this post are 100% my own. I am disclosing this in accordance with the FTC guidelines.