Are Your Kids Happy to Take Their Vitamins? Bear Essentials will Make it Easy Peasy
With our children's' schedules these days, eating healthy and keeping their health up to par is very important.  When children are toddlers sometimes they do not get all of their vitamins and minerals that they need.  They are going non-stop from the time they get up until the time they go to bed. Bear Essentials might just be what you are looking for.
The best thing you can do is make sure they have a reliable vitamin supplement like Bear Essentials.  Gummy Bear Essentials® delivers a potent and comprehensive formula complete with vitamins and minerals perfect for today's active lifestyles. The vitamins that are included are Vitamin D3 which promotes calcium absorption, which will support healthy bone and muscle development.  They also include important immune and antioxidant which are provided by vitamin C and vitamin E, as well as vitamin A.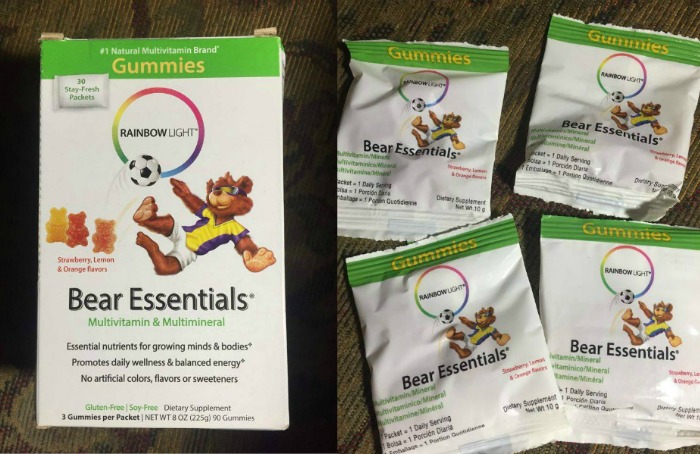 Gummy Bear Essentials come in yummy flavors of strawberry, lemon and orange gummies.  They are gluten-free, lactose-free, dairy-free and yeast-free.  They also contain no nuts or hydrogenated oils.  I like how they come in little packages of 3 which equal one serving. Another positive of these gummy vitamins is they are 100% natural, containing no artificial colors, flavors, sweeteners, preservatives or additives.
What is most important to you when looking for a good vitamin for your child?
Visit them on their Social Media:
Facebook | Twitter |Pinterest| Website
Disclosure:  I was not compensated for this post. However, I did receive a product from the company below and the opinions expressed in this post are 100% my own. I am disclosing this in accordance with the FTC guidelines.