Kick Start Your Workout With EMPOWER Cardio Core Fitness Hoop & Fingertip Grip Medicine Ball
I'm not sure what routine you've been using to kick start your workout but trust me when I say I am way overdue to getting mine setup. So when I was contacted by EMPOWER Fitness Company, I was so excited to see what they offered to helping me get my workout journey started. As many of you know I have been suffering from a chronic back injury and my mobility was limited due to my injury. I have since been seeing a Chiropractor who has since helped me to regain my mobility but I've found my upper strength has been a little weak and I still have areas of my body that needs a little strengthen.
So when I was contacted by
EMPOWER
I selected a few products that I knew would help me make a light transition to building up my strength safely all while burning a few calories.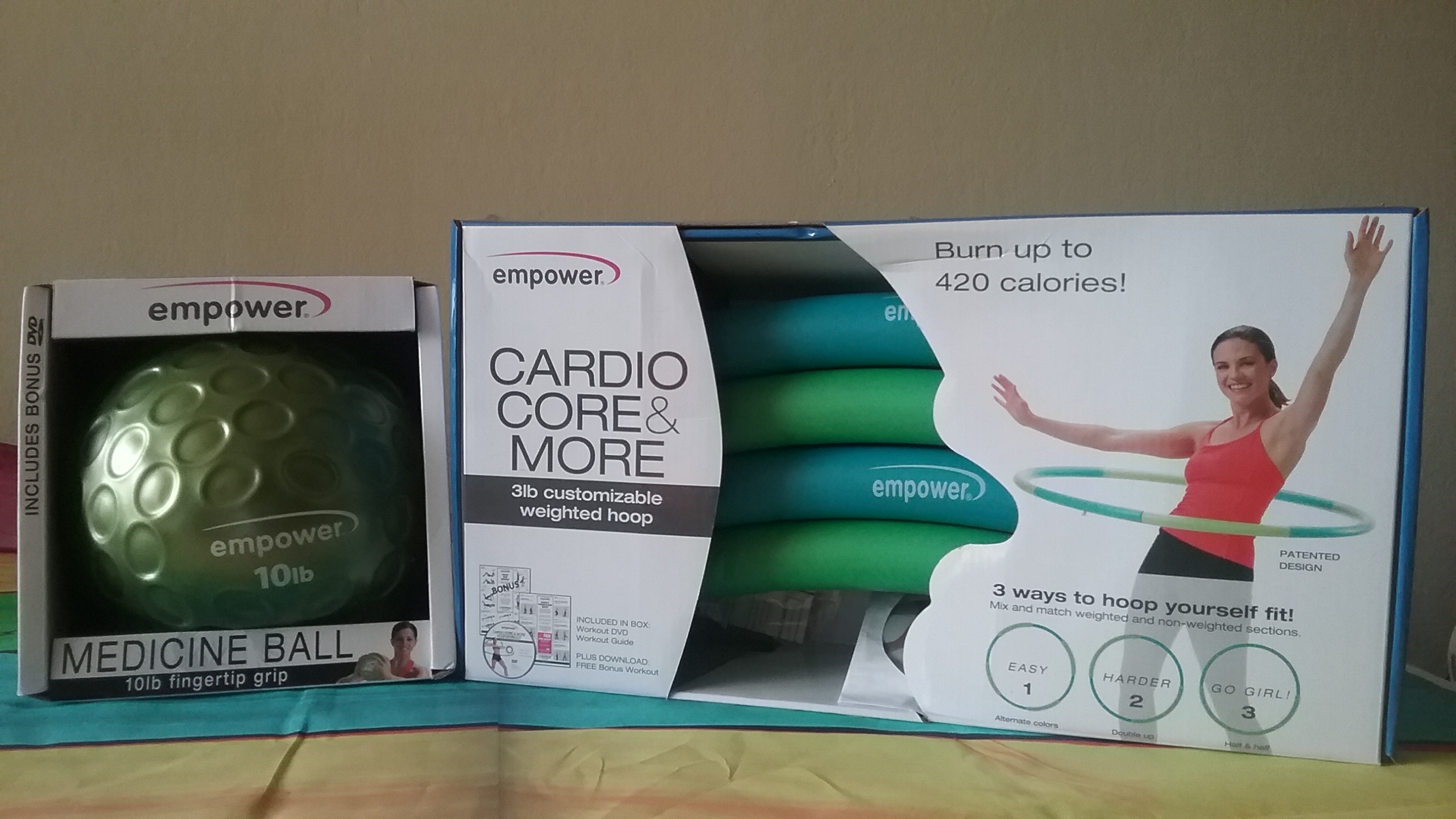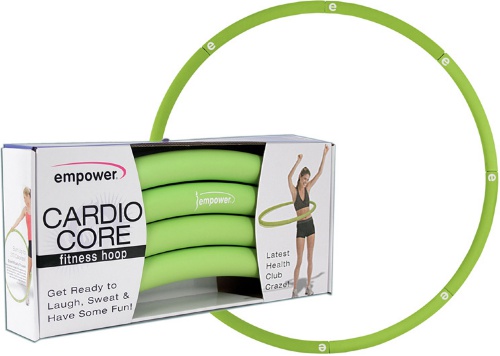 With the
Cardio Core Fitness Hoop
, you'll be able to burn as many calories as aerobics or running and have TWICE AS MUCH FUN! The Cardio Core fitness hoop is an exhilarating total body, yet low impact workout that will shake up your fitness routine! The hoop will tone your entire body, strengthen your core, define your waistline, and burn fat and calories.
I like that the
Cardio Core Fitness Hoop
targets your core and helps to burn calories. It's very soft which kind of shocked me and it's thick with foam padding for extra comfort while hooping. I thought it was going to be heavy but trust me when I say it's very lightweight.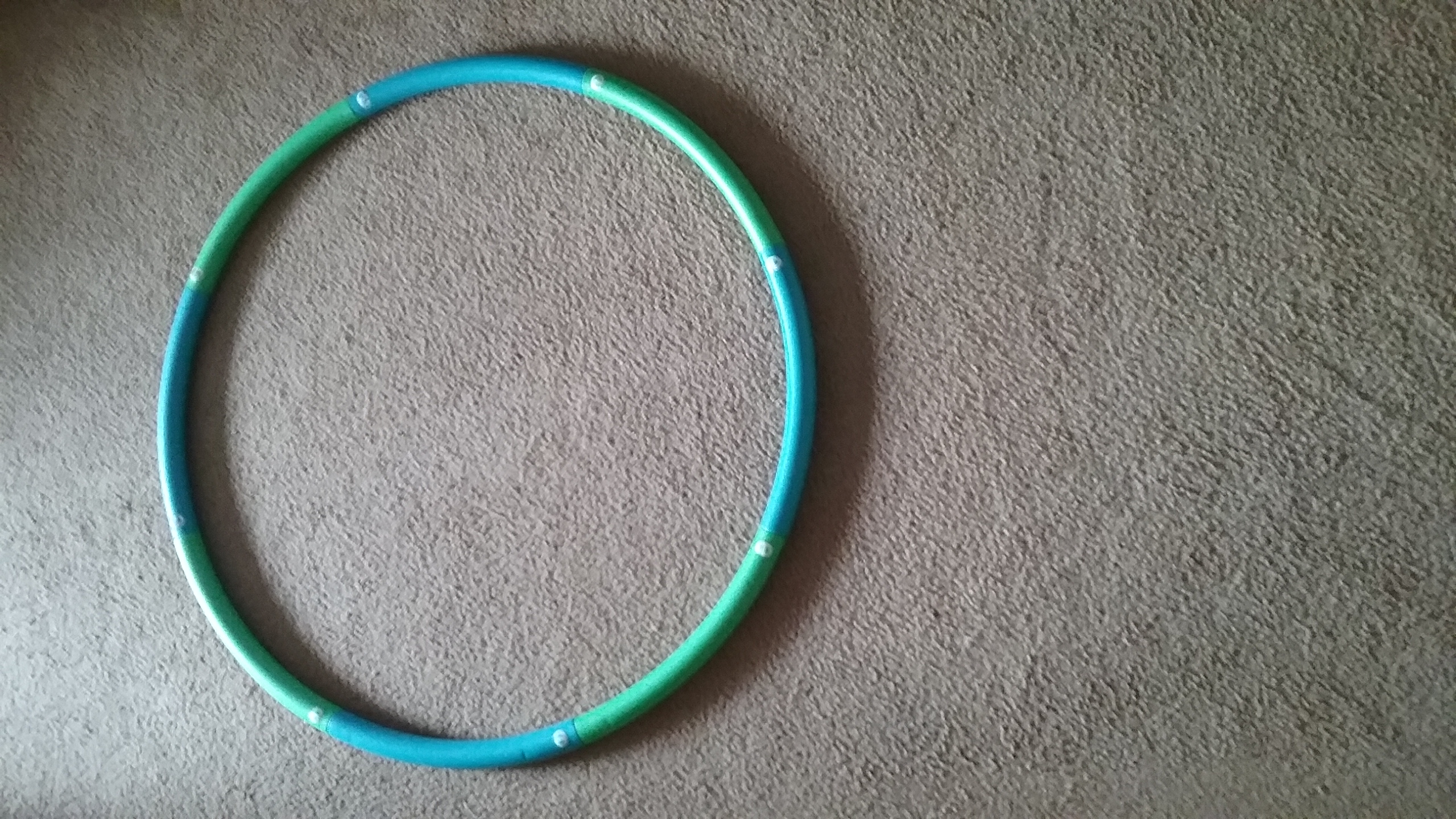 I love how it just snaps together, this makes it easy to travel with and store away until future use. I didn't use the hoop much as I stated my back is not yet healed for me to twist and turn a lot but once I get my back on track I'm sure I will make great use of the Cardio Core fitness hoop. Do you know this hoop has 3 different ways to hoop, you have the Easy :which is when you alternate colors to make it light weight, Harder: to double up and last the Go Girl which is where you mix half and half the weight hoops? Don't think this is just a regular hoop because it's not. The way you assemble it will determine how you get the best out of your workout due to the weight on each hoop.
Included inside your box will be one 40-inch, 3lb, Cardio Core fitness hoop and illustrated workout guide plus a DVD to help get you started.
So you'll have everything you need to kick start that Cardio Core fitness hoop journey, also note that when you start you will find your waist to be a little tender after hopping, well for me I experienced that! The Cardio Core fitness hoop retails for $30.49 which is not bad at all.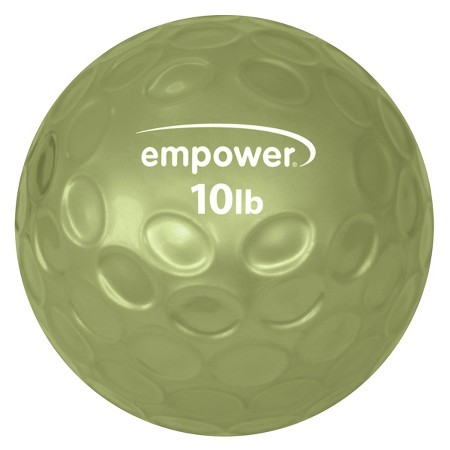 Now when I took a look at this ball I didn't imagine it being heavy at all, it not only have some weight to it you wouldn't believe just how soft it is! Weighing in at 10 pounds the Empower Comfort Grip Medicine Ball is a unique spin on an essential strength-training tool. Exercising with a medicine ball improves core strength, functional movement, balance, coordination and flexibility. The Empower Comfort Grip Medicine ball makes it easy to hold, swing, while you tone and strengthen muscles. A Power Abs workout DVD and illustrated boot camp workout guide are also included with your medicine ball.
What I like about the Empower Comfort Grip Medicine Ball is how easy it is for me to grip. I've been using this ball while sitting back in my chair, raising it above my head and side to side. I can actually feel the weight in my arms when I lift it too!  I don't want to do too much just yet but I can't wait until I can stand and put this ball to great use. It's been a while since I had a chance to do any type of workout but with the use of both the Hoop and Medicine Ball I'm sure I'll get the workout I need until my back heals.
I love how I can tone, exercise, burn calories, strengthen my core muscles, target my back, arms, define my waistline and much more with my Empower products.
The Empower Comfort Grip Medicine Ball also features
multiple hand positions, non-slip surface,  and is made of Vinyl! The Medicine Ball retails for $29.99
and is available in 6, 8 , 1olbs
So don't wait, you can kick start your workout today with many great products from Empower.  Just visit their website and take a look around, I'm sure you will find products for all stages of working out. No matter if you're seeking for a strenuous to lightweight work out Empower has you covered.
Howdy everyone,  I just wanted to inform you that I was not compensated for this post. However, I did receive a product from the company below and the opinions expressed in this post are 100% my own. I am disclosing this in accordance with the FTC guidelines. All prize fulfillment will be provided by Sponsors.