How To Please Your Soul Mate — The Best Romantic Gift Ideas
It is believed that romantic gifts like mostly only for women, but this is not true. A properly selected present can impress and touch not only a cute girl but also a brutal man. When two people are in a relationship, it is important to feel loved — such surprises will tell about feeling better than any words. You can use our recommendations to choose the best gift option for your soul mate.
Gifts useful for two
You can make an interesting gift with your own hands, but the purchased goods in the store can be useful for two. These things are more durable and practical that you can use them together. Below are the most interesting presentations that you can enjoy with your significant other:
Mittens for lovers. Such a pair gift is especially relevant in the winter season. These mittens are a set of three pieces: one common and two separate. A large mitten is needed to hold hands and feel the warmth of each other even in the most severe frosts.

Clothes for two with the same print. T-shirts, sweatshirts, sweaters, pajamas, hats, scarves — all these items of clothing, made in the same style, with the same or complementary print, will bring you closer. Besides, the people around you will begin to perceive you as a team and as a whole.

Mugs for lovers. Such mugs have drawings that complement each other, and it looks very cute and funny. Any inscriptions or drawings can be made according to your wishes. For example, it can be affectionate names that you call each other in private.

Sleeping bag for two. If you often go hiking or like to spend the night in nature, present your soulmate with a double sleeping bag. Any trip with such a sleeping bag will be romantic for both of you.

A bicycle for two. If you do not want to part with your loved one even during a bike ride, look at one of the options for a bike for two. This vehicle with two seats will make passers-by turn to look at you.

Plaid with sleeves for two. Two people can easily fit under such a blanket and give each other warmth and comfort. You can order a print with a romantic image for such a blanket in the photo studio.
Show your imagination, try to present a surprise in such a way that it will surprise and delight your loved one. Perhaps your soul mate will be delighted with the box of "Love is" gum, which you will open together and read funny descriptions. On the other hand, maybe your beloved will appreciate the calendar made with your joint photos with cute captions. Besides, personal interests should be taken into account, because for someone a telescope or a starry sky map can be a romantic gift.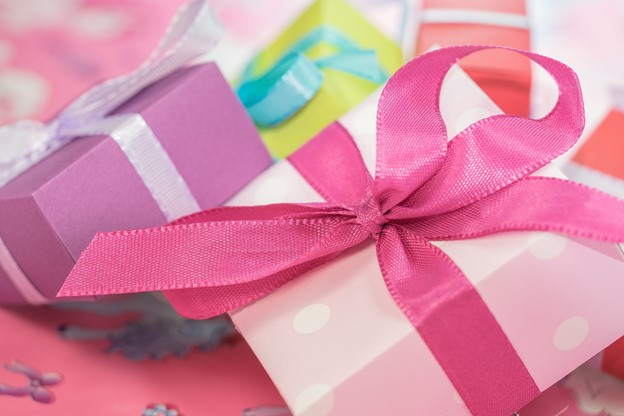 Romantic gifts-experiences
Impression gifts are a very popular option to surprise your loved one. Such a gift is intangible, but it gives even more than any purchased present. After impressions, pleasant memories remain, and they are truly priceless. There is no one-size-fits-all solution for everyone; choose an impression that suits your beloved in terms of character and lifestyle. Among the interesting options are:
Spa-program for two. This is a complex of procedures for two.

Quest-love story. Think over the route, leave directions on how to solve the next puzzle, and wait for your loved one at the final place.

Flash mob or video on the Internet. Sometimes people feel such strong love that they want to shout about it. For such cases, a flash mob is suitable.

Walking on a yacht, hot air balloon, hang glider, horses, helicopter, and other means of transportation. The main thing is to choose a fine day and the vehicle in which the loved one will feel comfortable.

Romantic trip. A night in a hotel, a weekend in the countryside, a couple of days in Prague, or a week on the islands — the choice here is limited only by your financial capabilities.
Impressions are by far the broadest category of gifts. There are countless variations for such surprises. Choose exactly the option that will suit your chosen one and will not cause discomfort, and ideally, will make his dream come true.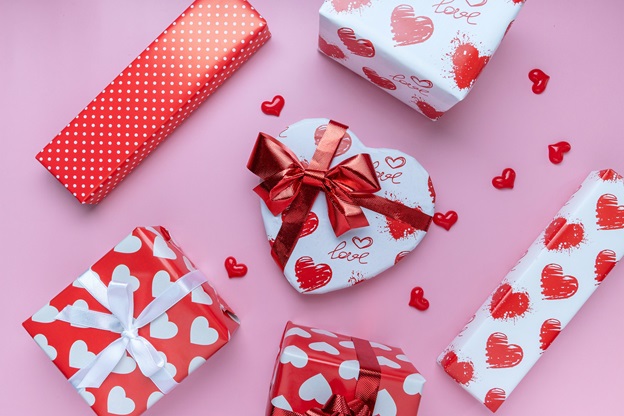 Cute souvenirs
It is possible and even necessary to make gifts without having a special reason for this. This can be done simply because a person has appeared in your life, he loves you, and you love him. Such actions will add a special tenderness and understanding to your relationship. Imperceptibly put some cute and pleasant souvenir in your beloved's pocket. Taking it out, this person will certainly smile and remember you. Such a surprise can be in the form of the following options:
identical phone cases;

headphone box;

key chains "halves of the heart";

a chocolate card with your photo;

favorite perfume;

photo-keychain.
It is not necessary to give something romantic for every holiday. However, such cute surprises can help bring something new to your relationship while strengthening it. It is extremely important to maintain a sense of proportion and delight your soul mate at the right time. Anyone will be happy with a romantic and unexpected gift, but if it happens every day, it is unlikely to bring positive emotions.