Holiday Gift Guide, Frosted Willow Family Tree Bracelet with Initials #frostedwillow
Welcome to our Holiday Gift Guide! Here you will see many cool gift ideas for everyone in the family, even your little furry animals.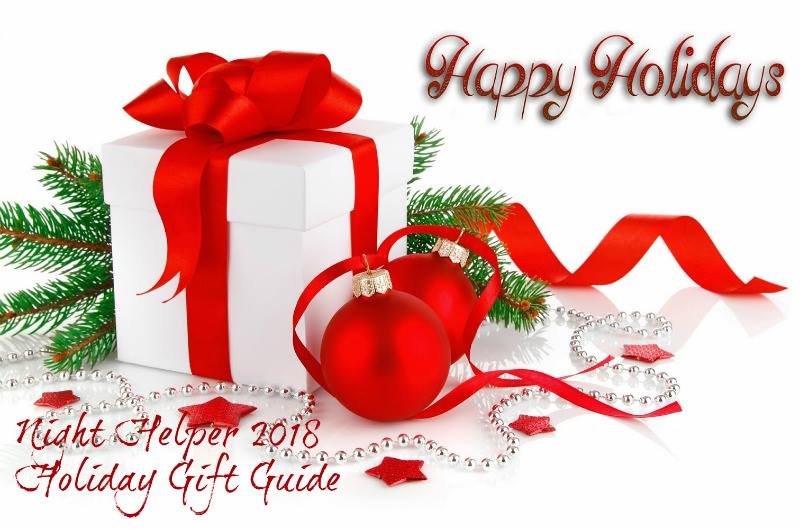 This gift is precious and will be great for your Wife, Mom, BFF, Children, or actually for any gal! This gift is from the company Frosted Willow and it's called the Family Tree Bracelet with Initials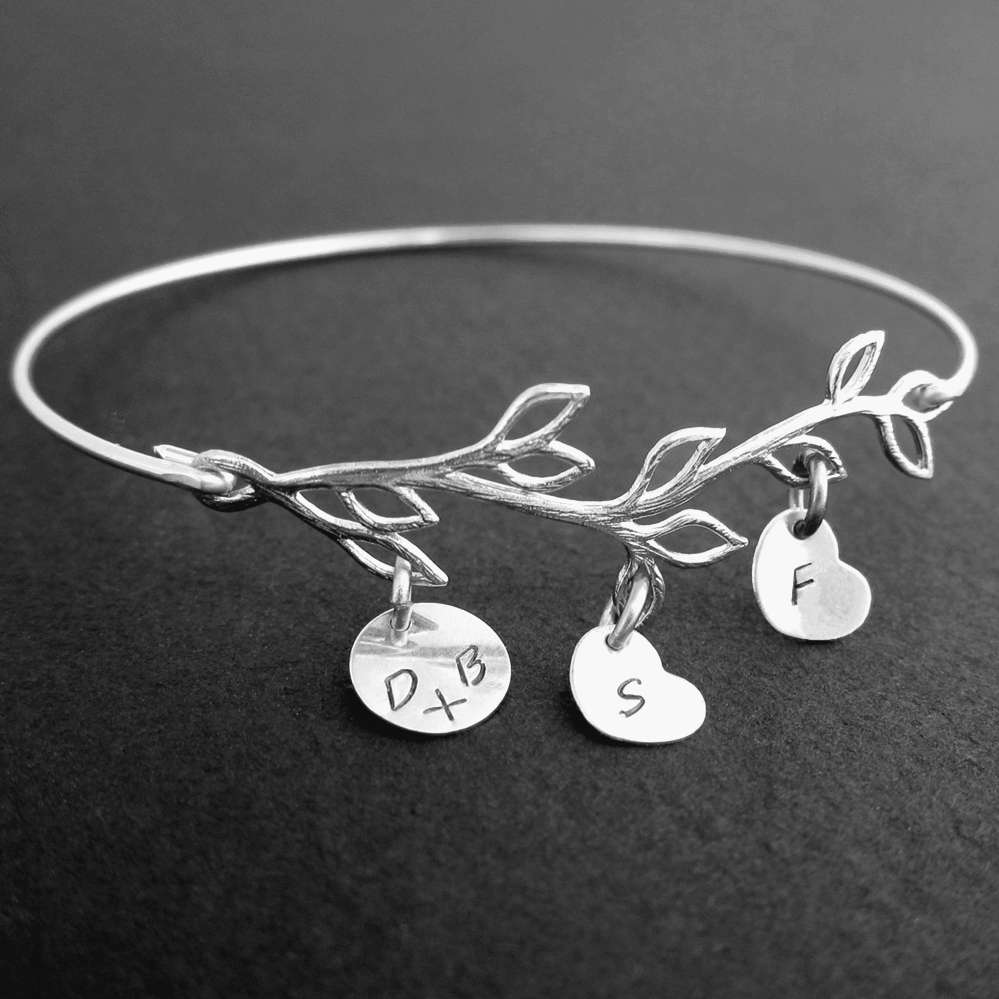 It's a real nice bracelet to share this Holiday! I like how you can personalize it and how it can hold up to 1-9 charms. This way everyone can be listed even your little furry pet! It will also make a great gift for that new mom and baby.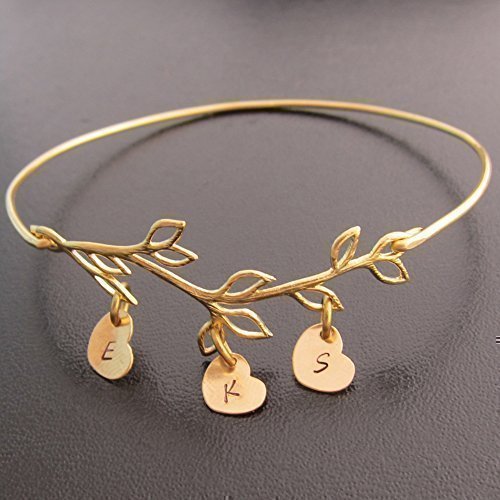 The bracelet is available to you in a few choices like: gold plated, silver plated, or sterling silver. Each charm heart can be personalized with any initial and can dangle from each leaf.
You can wear your bracelet with any outfit because this bracelet is sure to compliment any trend or style with its unique design. The first 3 initial charms are included but, you can add more charms if needed.
Every bangle charm bracelets is handcrafted by Katrin Lerman in Florida, once your bracelet arrives you will see just how much love Katrin put's into making sure your bracelet is designed the way you like! You can have more than one couple stamping on the bracelet to represent couples in your family tree Per Katrin.
I personally think this bracelet would make a great Christmas gift! Keep in mind this is not a heavy bracelet, so you want to make sure you be very careful when wearing.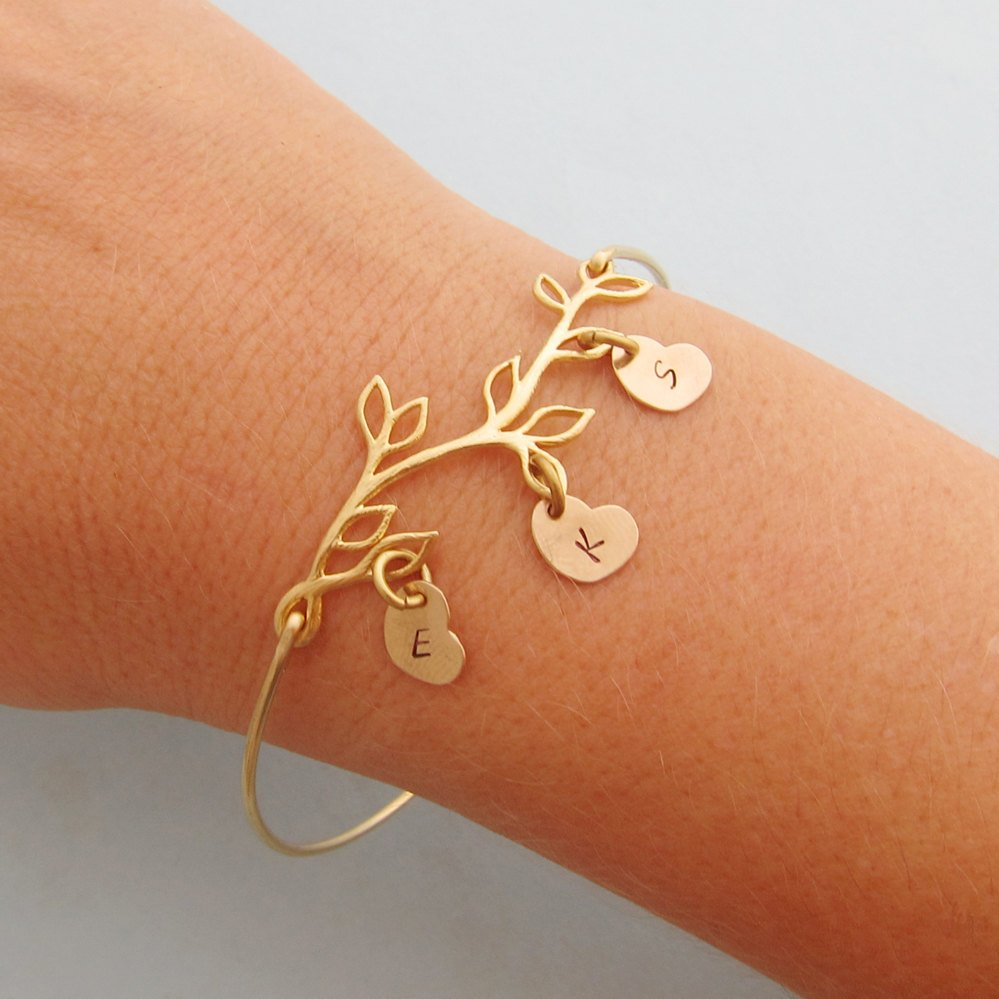 It's a dainty & delicate bracelet with a thin bangle band by design for those who don't want their arm weighed down by traditional, heavy, clunky bangles. So, if you're seeking something unique for your wife, child, Bff, or girlfriend as i stated above.
Check out Frosted Willow today so your beautiful bracelet can be created and sent to your door in time for the Holidays!
Remember Katrin Lerman has a wide selection of beautiful bracelets, earrings, necklaces, and bangles listed on her website.
Disclosure: Howdy everyone, I just wanted to inform you that I was not compensated for this post. However, I did receive a product from the company below and the opinions expressed in this post are 100% my own. I am disclosing this in accordance with the FTC guidelines. All prize fulfillment will be provided by Sponsors.* This post also contain.