Holiday Gift Guide Ambici Watch, What Time Is It?! @ambici_watches
Well, it's that time again, Holiday Gift Guide Ideas! The Night Helper Blog is getting ready to share some awesome Holiday Gift Ideas from now until Dec 18th! We will share products in just about every category plus we will list links where you can grab any of these product for your Holiday Gift List. So sit back and enjoy!!
Today's Holiday gift idea is for that special man in your life, its from the company Ambici and its called The Ebony Wood Watch.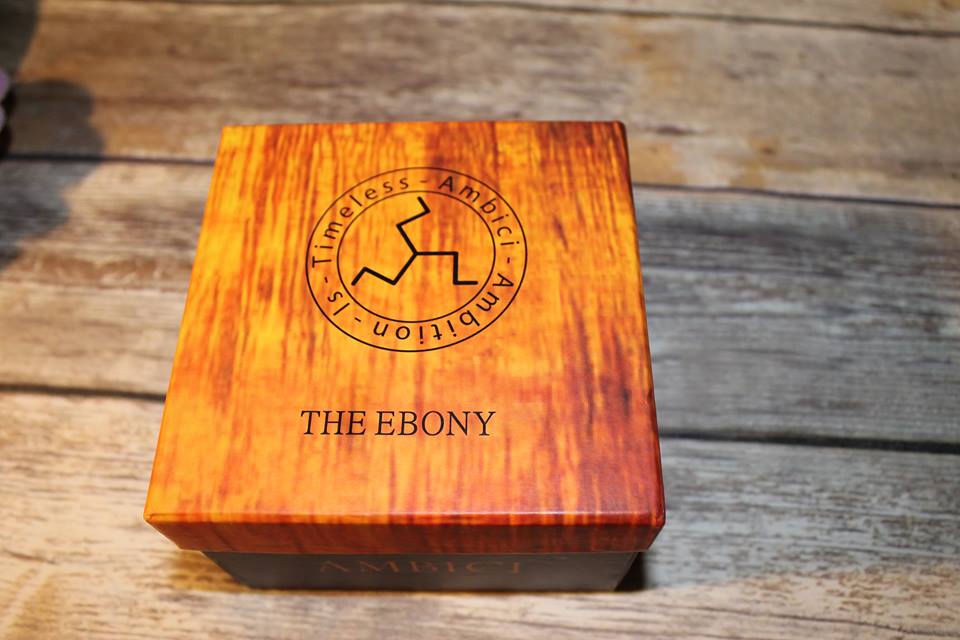 They say a well prepared man always wears a nice watch. It shows confidence and maturity! Who says a nice watch has to be boring? With the new Ambici "The Ebony Wood Watch" a man can be stylish, fun and bold! The first thing anyone pays attention to about a watch is how it looks. That's the eye catcher, the first impression, the opening statement! Ambici has this covered! The Ambici Wood Watch is made with 100 percent all natural koa wood and ebony wood. The bands are bendable for comfortability and the clasp is made of stainless steel for durability.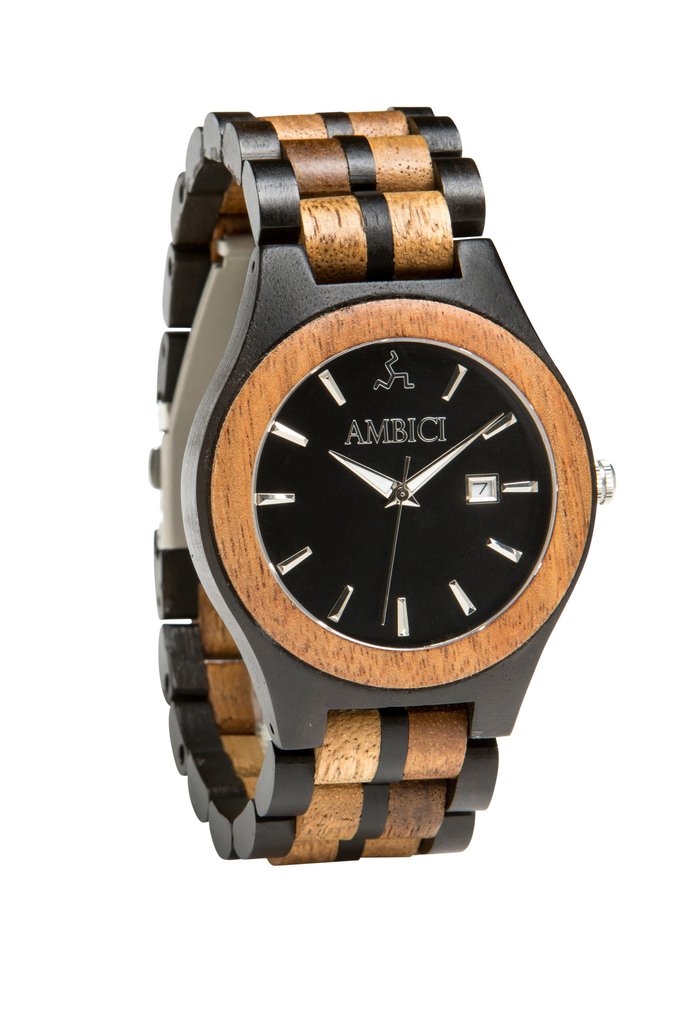 The Wood Watch offers many amazing specs that make this an easy buy for any man for any occasion! Links can easily be added for sizing the Wood Watch. One of the best specs is that Ambici backs this product for 30 days after purchasing. If there is a defect with your watch then it will either be refunded or exchanged free of charge without hassle. With Christmas coming up, what better reason is there to purchase this gift while supplies last?!
Each watch will have its own signature box and unique design in pattern and slightly different colors due to using natural wood in the timepiece. This gift would be amazing for more than young corporate men. The  Ambici Wood Watch will look very stylish paired with modern-dressed young men as well! Ambici is using Instagram as a shopping mall which is a great idea because you can display the many options that are available.
The Newest timepiece, The Ebony Wood Watch, is going to be at the top of the totem pole! No matter if it's for a birthday, Christmas or just because…no matter if he wears suits, jeans or jogging pants, the Ebony Wood Watch is the way to go!
So what are you waiting for? Shop Ambici today! Who is on Santa's nice list?! They deserve an Ebony Wood Watch!
Keep up with Ambici via Facebook | Twitter | Pinterest | to see the latest.
Howdy everyone, I just wanted to inform you that I was not compensated for this post. However, I did receive a product from the company below and the opinions expressed in this post are 100% my own. I am disclosing this in accordance with the FTC guidelines. All prize fulfillment will be provided by Sponsors.