Holiday Gift Guide 2021 Gifts for Him Her House Home (Part 1)
Disclosure: Night Helper Blog did receive sample products from the companies to showcase in our Holiday Gift Guide. We're disclosing this in accordance with the FTC guidelines.
Welcome to our annual Holiday Gift Guide! Below you will see gifts listed for him, her, house, home, along with each brand's website so you can visit and see all their unique products.
Holiday Gift Guide 2021 Gifts for Him Her House Home (Part 1)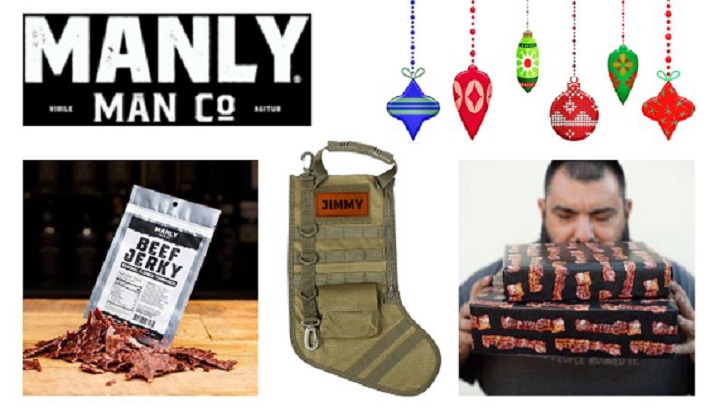 "Manly Gifts to Win any Occasion! Beef Jerky Flowers, Bacon Roses, Meathearts™, Meat Cards™ & Manly Gift Sets. Veteran-owned business in California, home to our in-house customer service + fulfillment & certified kitchen.
Products Featured:
Website | Facebook | Pinterest | Instagram

For Him and Her from TASC
"After decades in the apparel industry and becoming frustrated with common fabrics and production practices, the Andrews family decided to create a better way. Performance garments are traditionally made from 100% synthetic materials (petrochemicals) and treated with multiple finishes: 1 to wick moisture, 1 for sun protection, and still another to guard against odor. The world is now conditioned to wear plastics in order to be active.
We believe that's a compromise you shouldn't have to make.
Comfortable bamboo active apparel for enhanced living. Freedom to Pursue the Adventure of Life."
Products Featured:
Website | Facebook | Twitter| Instagram | Pinterest

For the House and Home from Zulay Kitchen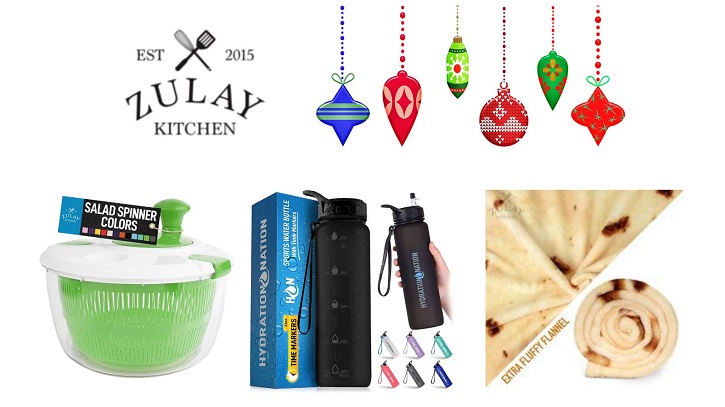 "Innovative, life changing and durable Kitchen Tools and Gadgets.
"Zulay Kitchen is named after my extraordinary mother, Zulay. She was raised in poverty-stricken Venezuela and, against all odds, brought my brother and I to live in the US. As a single mother, she worked extra-long hours but still found time to cook healthy meals for us. At the time, I thought nothing of it. But now that I'm married with children of my own, I see how much of a super-hero mom she really was.
My wife and I created Zulay Kitchen to make shopping easier than ever in today's busy world. We believe that cooking should be fast and easy, so you have more time to enjoy with your loved ones."
Aaron Cordovez, Co-Founder of Zulay Kitchen"
Burrito Throw Blanket  THE TASTIEST BLANKET AROUND Never again will your bed or couch look unappetizing. This warm and cozy novelty burrito blanket is perfect for all your snuggling needs. Realistically designed as a toasted tortilla shell, you can now feel like a wrapped burrito anytime, anywhere. Works as a throw blanket, bed blanket, travel blanket, plush blanket, or even as a home decoration. Being comfortable has never been this fun!
Water Bottle   34oz CapacityMade of High Quality Tritan Material that is shatter-resistant
Comes with a free cleaning brush, insulation sleeve and recipe e-book. Built to last for on-the-go hydration!
Salad Spinner  KEEP YOUR GREENS CLEAN AND CRISPY There is nothing better than a tasty salad that has a bit of a crunch! With Zulay Salad Spinner, you can now wash and spin as many times as you want until the water runs clear without sacrificing the crisp and texture of your greens. Its 5 litre outer bowl can hold 4-6 salad servings and the basket can be used as a strainer or storage for fruits and vegetables after spinning.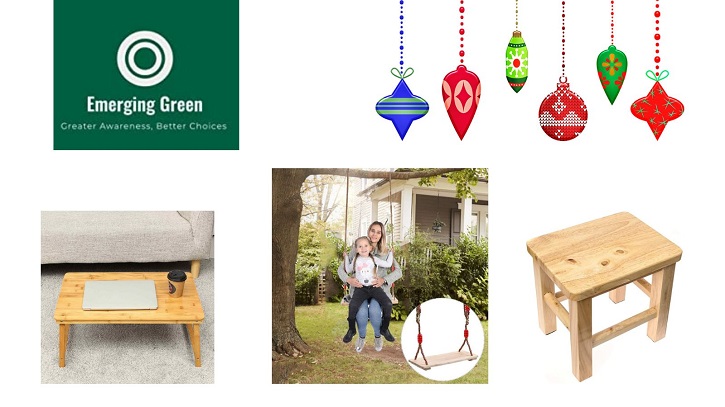 "Emerging Green is a small family business based in Singapore. We believe in the circular economy and are committed to building a sustainable future for our children."
Products Featured:
Website | Facebook | Instagram | Pinterest

"A love story, an adventure, and a scrappy start-up tale. Leslie needed to be dropped off in the Canadian wilderness. Peter had a floatplane. The pair fell in love, bought a farm, and began making bath salts in their country kitchen. Today they offer over 80 unique, consciously crafted & thoughtfully packaged personal care products. Many of them named for their own life experiences. A story lives at the heart of every single Walton Wood Farm product.
Clean Beauty  –  Sustainable Ingredients Be a gift hero. Useful gifts for Him, Her + furry friends!"
Products Featured:
The Refined Gentleman Gift Box : Being a Gentleman is always in style! From our best-selling men's collection, featuring the refreshingly masculine scent of citrus and mahogany. All products are made with consciously sourced ingredients that nourish and care for your skin. The Refined Gentleman gift box includes one of each: 12 oz Power Shower | 2.5 oz Solid Cologne | 4 oz Hand Rescue | Gift Box

Hello Pumpkin Hand Rescue:

Pamper your hands with our luxuriously thick hand rescue infused with the warm, spicy scent of pumpkin. Like a pumpkin latte on a crisp fall day, this hand cream warms your heart and awakens your senses! Take a little time for yourself and drink in the warmth of this deliciously scented cream. ***Pumpkins not included.
Website | Facebook | Instagram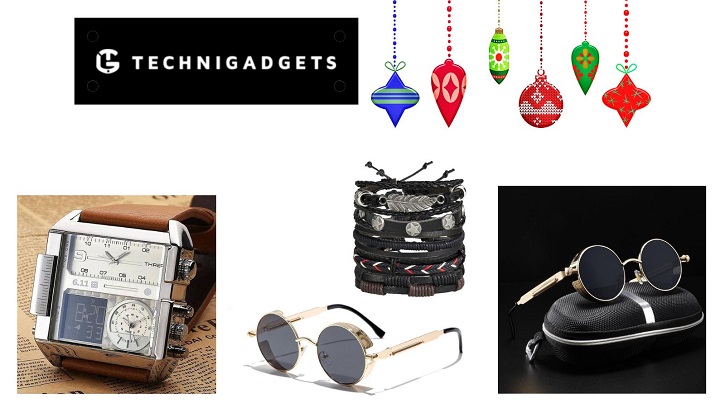 "Technigadgets is a brand to pursue one of a kind style. We bring you not just the latest look but actually make your fashion way better than before.
WHY TECHNIGADGETS
At Technigadgets, you're a part of a community that's committed to bringing you the best of the best when it comes to fashion accessories.
For us, customers are earned not bought. Which is why our team works tirelessly to make sure your satisfaction is guaranteed, including things like:
Amazing items that will not break your wallet
Unique styles that you will not find on Amazon
100% money-back guarantee(within 30 days after the delivery, if the customer does not like the item, we will refund without any questions are asked)
There's nothing that motivates us more than to hear about your awesome experiences with our business.
So if there is anything that ever left you with a poor experience, please reach out and let us know so we can correct that.
The fashion world can be a perilous one sometimes… but we've got your back.
So keep an eye on your inbox for fashion tips in elevating your style, and updates on new items in our store.
We're constantly upgrading our selection with more high quality and highly fashionable items at ridiculously competitive prices so that you can get the most out of your style journey."
Products Featured:
Website | Facebook | Pinterest | Instagram

Tech and More for Her: BURGA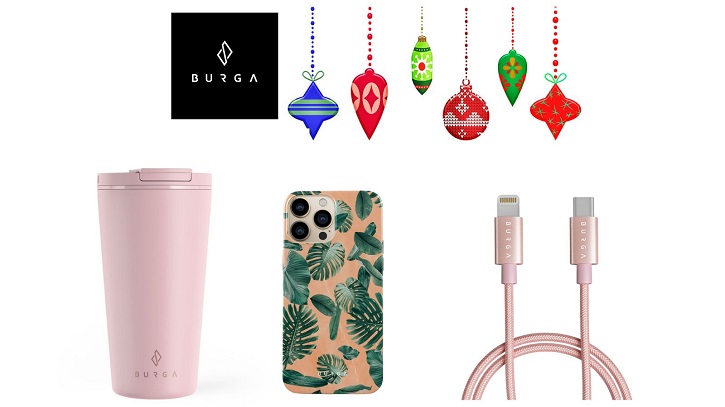 "We take everyday boring items and – with a bit of magic and extreme imagination – turn them into lifestyle & fashion accessories you'll be psyched to wear.
We add a pinch of sunshine to a cloudy day. Paint a sunflower on a winter canvas. Extract the purest feeling of freedom and combine it with a fierce desire for perfection.
In other words, we go the extra mile to make you look & feel absolutely out of this world!
Dive into the world of BURGA — a world of fashion, chique, and jaw-dropping aesthetics. Whatever your destination, we'll help you get there in style."
Products Featured:
Website | Facebook | Instagram