Hiring 3D Product Animation Services – A Powerful Marketing Strategy
Product animation can be an extremely valuable marketing asset for any business. This form of multimedia production can help create demonstration videos or provide instructions for how to use a particular item.
It allows intricate details and complex concepts to be depicted with ease, captivating your audience from start to finish. As attention spans decrease, it is imperative that your message reaches audiences quickly and efficiently, so read on to learn what's entailed with the job and why hiring a professional 3d artist to do it is the way to go.
Storyboards
No matter if it's for your company website or video production, storyboards are essential in creating animations. Storyboards help plan out your video by visualizing each scene and helping the animator understand exactly what needs to be animated. They can be as detailed or simple as needed, but should always contain key components of your animation.
Soryboards can make the entire process of product animation faster and more organized, whether they are hand-drawn or created through computer software programs. The more details you add to a storyboard, the better it will be; most important of all is making sure it conveys exactly what will happen in your video. Once complete, share them with others for feedback – you may discover some minor tweaks could make a big difference to the final result!
Once you have your product model, the next step in production should be animation itself. With something like 3d product animation, the artist will create an engaging video scenario featuring your product while adding music, sound effects and lighting for added professional touch. This can be for anything from a service to a tangible product.
Storyboards are used by animators to determine the ideal camera angles and scene orders, and provide detailed notes about character movements and lighting preferences in each scene. When filming the animation takes place, these storyboards may even be converted into animatics for testing purposes.
Modeling
marketers can use themes to produce engaging videos that highlight the unique benefits of their products, becoming an increasingly popular form of advertising that helps businesses achieve their sales goals. they can also be utilized to promote events or trade shows.
Professionals can conduct several tests to verify the accuracy of a model, such as printing out a clay model of it and checking its shape and details; or taking multiple photos from various angles and comparing these against their computer-generated model; the more realistic and detailed this model appears on screen will make videos that feature it seem even more realistic.
They are an invaluable way of conveying products and services in an intuitive way to audiences. Ideal for trade shows, learning environments and sales presentations as well as making your company stand out from the competition and drawing customers, these animations can quickly demonstrate complex ideas with no wasted words or sentences.
Animation
3D product animation allows companies to realistically showcase their products. From recently delivered furniture, smart home appliances, revolutionary surgical instruments or revolutionary surgical instruments – 3D animation videos provide the ideal way to show potential customers exactly what the product does and how it works.
At the outset of any animation project, the storyboard must first be created. From there, an animator will start the modeling process by building a 3D CAD model (which you can learn about here) of their product for review and approval from their client before coloring and texturing occurs. This helps save time as clients can instantly see how their product will appear in the finished video without waiting months until completion of all coloring/texturing stages.
animation's primary strength lies in its ability to evoke emotions in viewers. This feature makes product presentations more emotive, making it ideal for social media marketing campaigns; video content being much more shareable than text or images and reaching wider audiences.
Product videos not only serve to effectively communicate a brand's message, but can also add an entertaining twist. An audiobook subscription service often features humorous animated ads which attract viewers – fun to watch while simultaneously helping win new customers!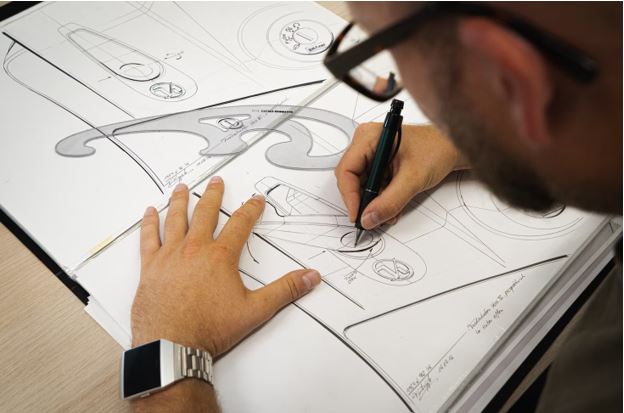 Post-Production
3D animation can be an extremely effective marketing strategy that helps attract and retain customers. It's an engaging way of explaining complex ideas to an audience in an entertaining manner while creating an unforgettable experience for them.
Product videos also serve to showcase products to consumers online – TikTok Reels videos have proven very popular among users (source: https://www.socialinsider.io/blog/tiktok-vs-reels-vs-shorts/); however, garnering 1200% more shares than text and image content! 3D Product Videos may even serve as educational and training tools in medical and industrial fields.
One of the greatest challenges of 3D digital animation is creating realistic models. This requires adding textures and lighting effects. To save time, animators typically send clients grayscale versions of models before coloring and texturing begins – this allows clients to make adjustments before they become permanent.
Once the models have been assembled, they must be placed in a background that best accentuates them and their use – this may range from as simple as a white backdrop or more intricate set designs like full set designs.