Get Ready For Some Summer Outdoor Fun With The Fömilator Foam Blaster & Fomalanche Foam Machine
It's been a long few months, but now that the weather is improving and summer is approaching, youngsters can prepare for some outside summer fun with the new FOAM MANIA Fömilator Foam Blaster &  Fomalanche Foam Machine!
The Fömilator Foam Blaster will have kids all over the world lining up to play with it.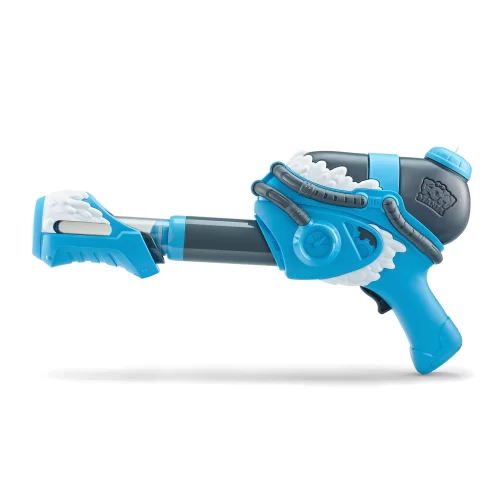 For the Ultimate Föm Experience, the Fömilator shoots forth streams of rich, fluffy foam! Load, aim, and blast up to 15 feet of foam! Each Fömilator includes 4 fluid ounces of foam concentrate, enough for up to 100 mega blasts! 4 "AA" batteries are required, which are not provided. Replacements are available.
The blaster is so easy to use, even your yougest child can have some fun with this cool foam blaster! Just fill the Fömilator reservoir with water and you're ready to go! To prime the blaster, simply press the trigger and wait for the foam to fill up, then pump to blast!
1 Fömilator and a 4 fluid ounce container of non-toxic, tear-free formula foam concentrate are included in each kit. Each blaster also comes with instructions and Föm play concepts.
The kids can play for hours with this blaster  in their backyard, grandma's backyard or at their friends home! There's so many ways your children can play with this awesome blaster, try making a foam party,  throw foam at each other, add color to your foam, and so much more.
With this system, the possibilities are unlimited, and don't forget to pick up the Fömilator Foam Blaster 2-Pack & the some of the Föm™ Concentrate Refills 12 fl oz , and the Fom Mania Fomalanche Foam Machine at these retailers: Target, Walgreens, CVS, BJs, Kohl's, Meijer, Dollar General, Amazon.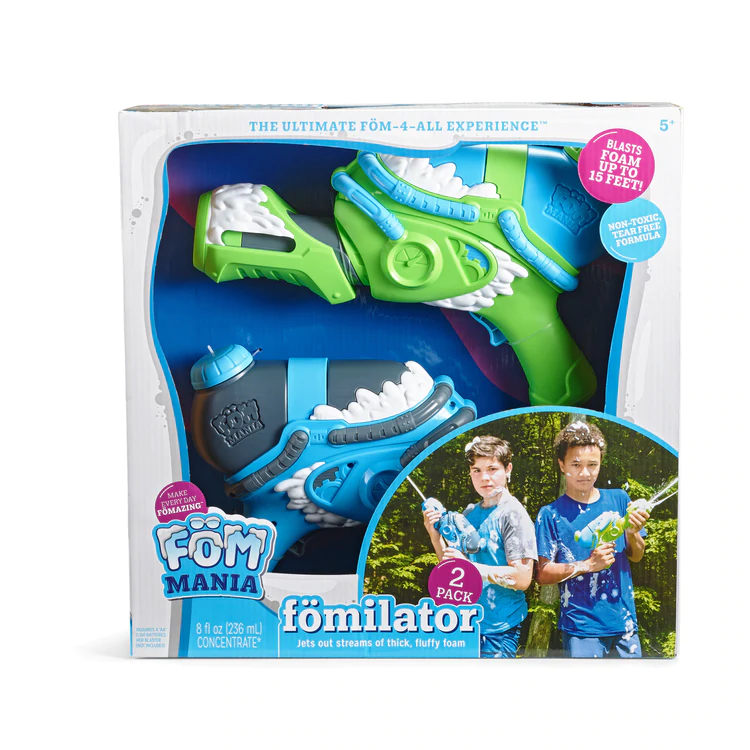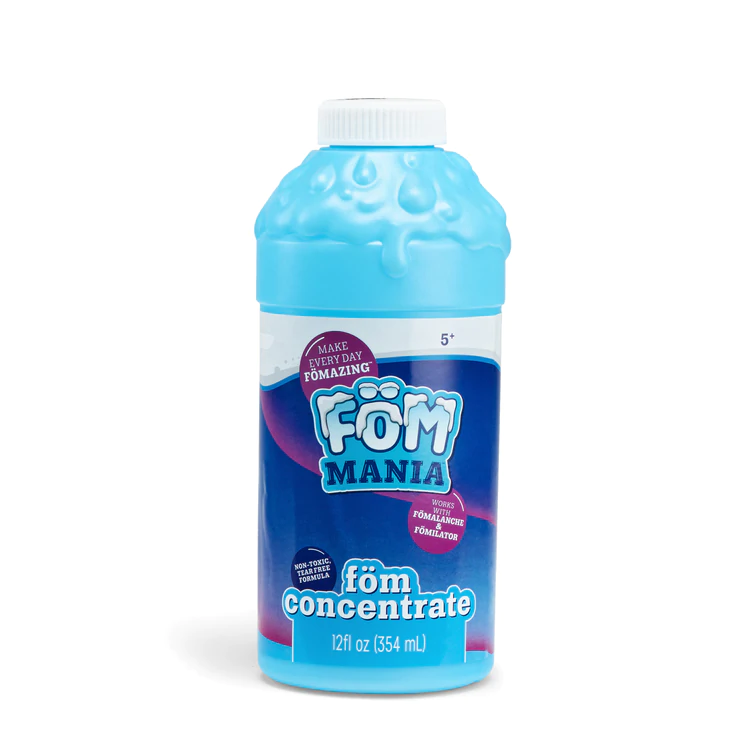 As a parent I must confess that I was worried about the foam getting into my kids eyes, I can say this via Foam Mania website that their foam concentrate uses a tear-free formula – so you can unleash the foam without tears. The FOM is also non-toxic, biodegradable material and have gone through vigorous third-party testing.
Next we have the Fom Mania Fomalanche Foam Machine|Non Toxic Kid Powered Foam Line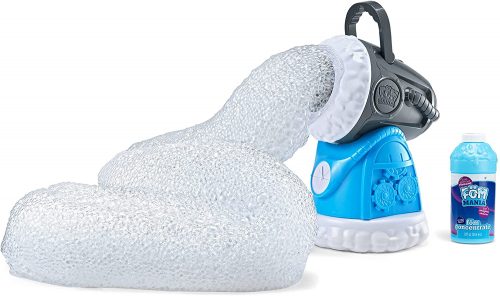 Get the kids ready to spend all day outside with this Fom Mania Fomalanche Foam Machine. I can see my kids running through this foam all day. MAKE Heaps AND PILES OF FOAM TO PLAY IN: The Fom Mania Fomalanche creates piles upon piles of light, airy foam that are ideal for running through, jumping in, and tossing in the air. In 25 minutes, one fill of the Fomalanche produces enough foam to fill five pick-up trucks.
TO USE: Fill the reservoir with water and the non-toxic and tear-free foam concentrate solution, then turn the machine on for fast, easy foamy fun! Handle for simple storage and portability. Take out the hose and wash it away, or just wait a few hours for it to disappear on its own. Both methods are environmentally acceptable, however we recommend rinsing it away for the best grass care. It won't discolor your clothes.
I still will make sure the kids have on some googles just in case. Oh, and don't worry about the mess? The foam dissolves on its own, leaving no mess behind so need to worry about cleaning up.
We're attending a birthday party this weekend, and I'm planning on bringing this wonderful FOAM MANIA Fömilator Foam Blaster!
Don't forget you can always visit Foam Mania website to keep up with the latest product news and stay connect via social media, Facebook & Instagram
Disclosure: I was not compensated for this post. However, I did receive a product from the company and I am disclosing this in accordance with the FTC guidelines.