Craftabelle: Inspiring Creativity & Imagination
Disclosure: I was not compensated for this post. However, I did receive a product from the company and the opinions expressed in this post are 100% my own. I am disclosing this in accordance with the FTC guidelines.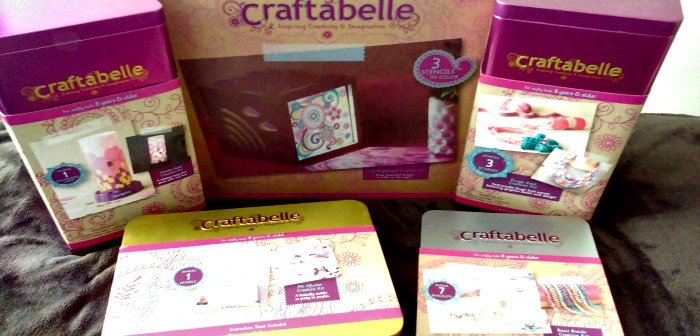 My children "inherited" the love of making crafts from me. I developed the passion for all things handmade when I was a Girl Scout many years ago. I learned to cross stitch as well as other fun things.
Fast forward to adulthood, I have dabbled in several ways to put a smile on people's faces with the DIY projects I have gifted them. Craftabelle, in my opinion, has to be the most beautiful ways of them all. I was beyond impressed when the package arrived with five different craft projects housed in either a gorgeous tin or gift box quality container.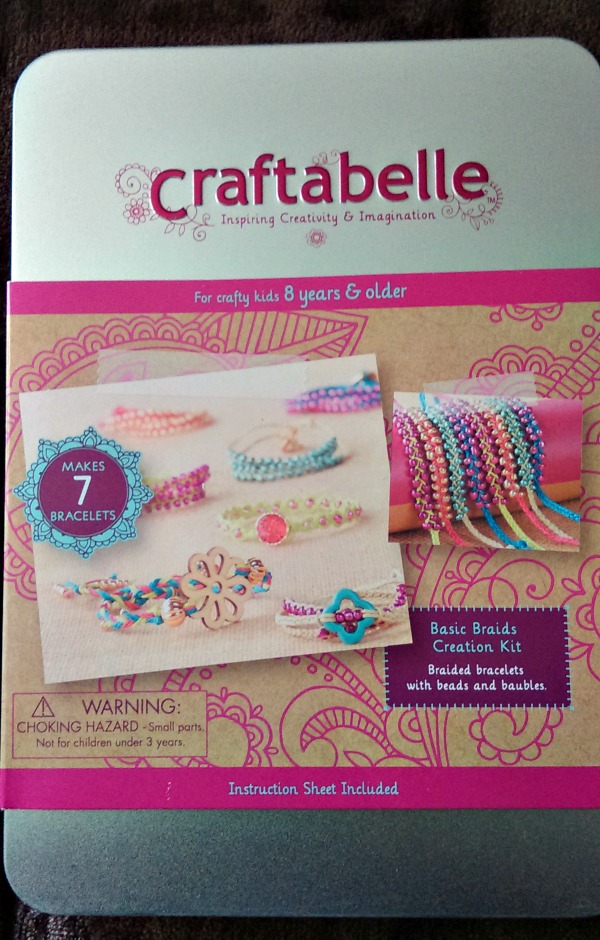 This Basic Braids Creation Kit makes seven braided bracelets and includes beads and baubles. The perfect project for the whole family to work on together.
I absolutely adore butterflies. So, this All Aflutter Creation Kit (Butterfly Paper Mobile) was high on my list of projects to complete.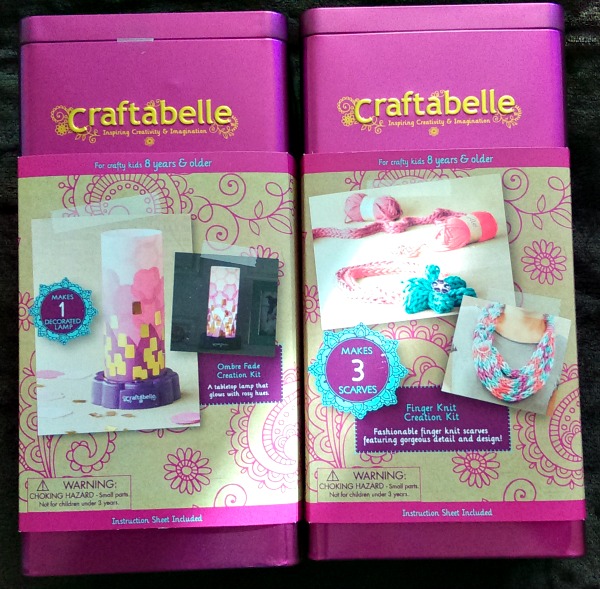 My daughter was immediately drawn to the Ombre Fade Creation Kit, a tabletop lamp that glows with rosy hues. Meanwhile, my oldest son was super excited to see this Finger Knit Creation Kit.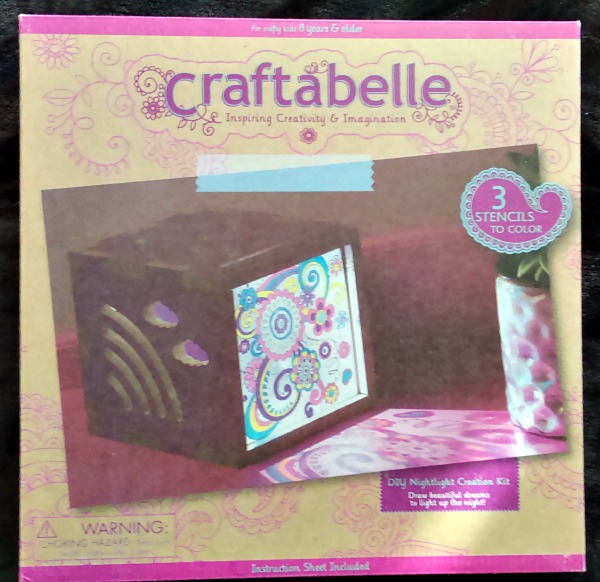 All three of my children are "fighting over" this DIY Nightlight Creation Kit. Good thing it comes with three stencils! They will each color one and we will alternate which image will be displayed.
The best part about everything we received: they are great for kids 8 years and older. My daughter, the youngest of the three, will be turning eight this Friday.
If you or someone you know enjoy making crafts or giving them as gifts, you will not be disappointed with the options Craftabelle has to offer.
You can connect with Craftabelle on their website.