Continuous Fever Tracking with the infanttech smarttemp bluetooth Thermometer
Two weeks ago, my daughter had possible exposure to Strep Throat. So when she started running a 
fever, I spent three days chasing her around the living room with the thermometer to try to keep her 
temperature down as much as possible. Thankfully it was a short-lived sinus infection rather than Strep, 
but it still was a long couple of days for all of us. When 
Hayla
 got sick, we started talking about how to 
face illness once our second child is born this Fall. Because, while the 6-year-old may tolerate being 
But fever in babies is a dangerous thing – so harass them we must. Thankfully, 
infanttech
 has panicked 
new moms in mind, offering a new kind of thermometer to help keep worried parents and sick kiddos at 
ease, called the smarttemp 
Bluetooth
 thermometer.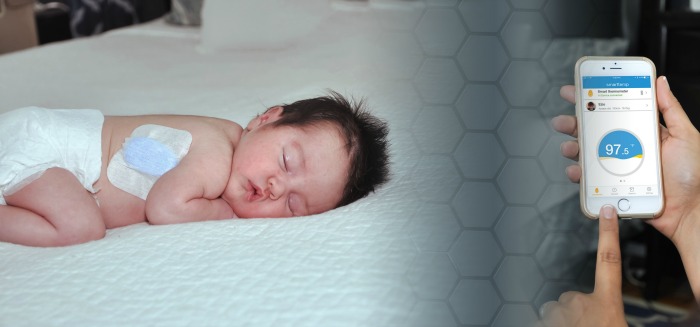 Smarttemp is a high-tech thermometer that allows parents to track their child's temperature 
consecutively for a 24-hour period without constantly disturbing them each time a temp reading is done. 
Unlike traditional thermometers, parents have to manually monitor their baby's fever with routine 
checks, which can lead to a stressed out baby and exhausted parents. Instead, the smarttemp is a small 
blue monitor that is placed under the baby'
s arm with a reusable
 adhesive pad
 (there are multiple 
included with the thermometer)
. Through Bluetooth technology, the monitor sends real-time 
temperature readings directly to the parent's smartphone.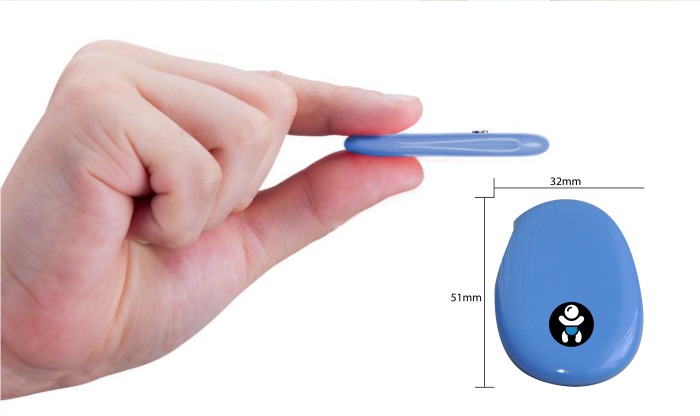 Send alerts directly to your smartphone if your child's temperature rises to a dangerous degree

Alert parents of medicine reminders so you'll never worry when it's time for the next dose

 

Create temperature graphs 

up to a 7-day period 

that can be shared with your child'

s doctor

 

Be used to check bath water temperature (the monitor is waterproof!) 

 

Be used on children up to its 60lb weight maximum 

 
Knowing that I'll have the smarttemp here from the moment baby comes home is a huge relief. I like that 
the monitor is thin, lightweight, and smooth, so it won't irritate a baby's skin, but also seems incredibly 
sturdy to withstand being slept on by a cranky kid.
Visit them on their Social Media Below:
Disclosure:  I was not compensated for this post. However, I did receive a product from the company below and the opinions expressed in this post are 100% my own. I am disclosing this in accordance with the FTC guidelines.