Buying Clear Acrylic Side Tables: How to Find the Right Piece for Your Home
When it comes to buying clear acrylic furniture pieces, it can be tough to know where to start. With so many different shapes, sizes, and styles available on the market today, how can you be sure you're making the right purchase?
In this article, we will help you find the perfect clear acrylic side tables for your home by discussing some of the factors needed to come up with a wise decision. We'll also provide you with some tips on how to design your interiors using these pieces of furniture.
Why Acrylic Furniture?
One of the best things about acrylic furniture is that it can be used in a variety of ways. For example, clear acrylic side tables can make a great addition to a living room, bedroom, or office space. Not only do they add visual interest and contemporary style to these areas, but they also provide much-needed storage and organization solutions.
Another benefit of acrylic furniture is that it allows you to show off your beautiful floors and walls. In spaces where you want to create an airy, open feel, these pieces are a perfect choice. And because they don't obstruct views, they are ideal for small spaces or rooms with limited floor space.
How to Pick the Right Acrylic Side Tables
When shopping for clear-design side tables, there are several things you need to consider.
Existing Theme/Style of Your Home
Before you start looking for these tables, it's important to determine the theme or style of your home. If you have a traditional home with ornate details and classic elements, these types of furniture may not be right for you, unless you use them as an accent piece. On the other hand, if your space is modern/contemporary or minimalist in design, these tables will be perfect.
Size
You would want to make sure that the item will fit seamlessly into your space without overwhelming it or making it look too cluttered. So, be sure to measure both the height and width of your available floor space before selecting it so that it doesn't take up valuable real estate in your room.
Needless to say, if you have a small space, then you should also opt for small acrylic side tables.
Material
Quality always matters when buying any type of furniture. So, when assessing acrylic coffee tables for sale, for example, check if they are made out of shatter-resistant clear polycarbonate or an even sturdier material, like cast glass. A high-quality piece will have its edges polished to ensure safety and aesthetic appeal.
Also, look for acrylic side tables that are lead-free so you can safely use them around children without worrying about potential health hazards. If possible, choose a manufacturer who offers their products with green manufacturing initiatives. It's always good when companies do their part by providing sustainable solutions within the marketplace.
Hue
While acrylic furniture pieces appear colorless, they can actually come in different hues. You may find clear pieces that have a slight blue tint or are opaque than others due to impurities inherent within the material itself. Both of which will affect how much light gets through when viewing from certain angles. Be aware of these variations before deciding on one model over another so you know what kind of lighting effect it'll produce as well.
If possible, check your options in person before making a final decision. This way, there won't be any surprises later down the road once everything arrives at your doorstep.
Existing Furniture in the Room
The side tables that you choose must match or complement the other furniture pieces in your room. If not, it will look out of place and might even clash against them, which could make everything appear cluttered instead of neat and clean as intended.
For example, if all existing items have dark colors, then your acrylic coffee table would be better suited somewhere else where there are light-colored couches, instead, so they blend in well together.
Accessories
Adding accessories to acrylic side tables can really help make them stand out and look chic. You can go with objects that are natural, like plants or stones, or something man-made, like glass figurines or metallic candlesticks. Just make sure that the overall look isn't too busy, or it will be harder to appreciate the table itself.
For a great collection of clear acrylic side tables, you can visit this page: https://clearhomedesign.com/acrylic-side-table/.
Where to Buy Clear Acrylic Side Tables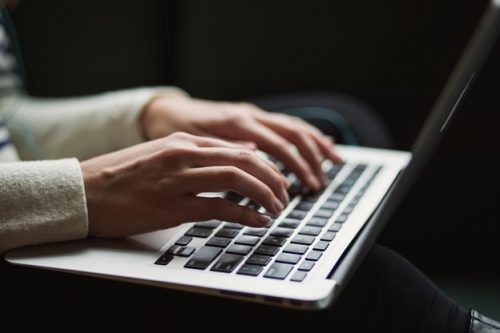 The best place to search for these pieces of furniture today would be the internet. Not only will you have a much larger selection to choose from, but most online stores would also offer you a cheap acrylic table and competitive deals for their other products. They could even include free shipping in some cases!
However, you should still do your research on the sellers before making a purchase. This way you can be sure that you're getting what you expect without any hidden surprises.
Always go with a company that has favorable customer reviews to ensure quality products and services.
Styling Your Home with Clear Acrylic Side Tables
Now that you know how to buy acrylic tables for sale, it is time to learn how to use them with style.
Mixing and Matching
To add a touch of color to your table, you can try pairing it up with colorful flowers. This can be done by using bright-colored vases and bowls that match or complement each other. You could even choose different colors and patterns within these types of vessels, so they blend together seamlessly.
Mixing clear glassware with clear acrylic furniture also creates an interesting contrast because both materials are transparent, yet one appears solid while another looks like liquid thanks to its bubbles inside. This creates depth when viewing them next to each other at different angles.
Placement
Apart from matching your table with other decor items, you should also ensure it is placed in the right spot in your home. For example, if you have a lot of floor space, then placing it in a tight corner will make it appear as if it is taking up more room than necessary.
On the other hand, if your side table is against a plain wall without any features, like windows, it'll look quite boring and might even get lost in the surroundings. In this case, adding some accessories near it, like plants or vases, can help break up the area and add visual interest.
There are many other ways to style your home with acrylic side tables. With a bit of creativity, anything is possible. So, have fun with it and experiment until you find what works best for you and your space.
Final Thoughts
Clear acrylic side tables are distinctive pieces of furniture, so buying them can be quite tricky. But with the information provided in this article, you will be good on your way to picking the right ones that suit your requirements.
For more useful tips that you can use in improving the look and feel of your home, please check out the other articles on our site!