Boot Butler for a Neat Closet
I was not compensated for this post. However, I did receive a product from the company below and the opinions expressed in this post are 100% my own. I am disclosing this in accordance with the FTC guidelines
Boot Butler for a Neat Closet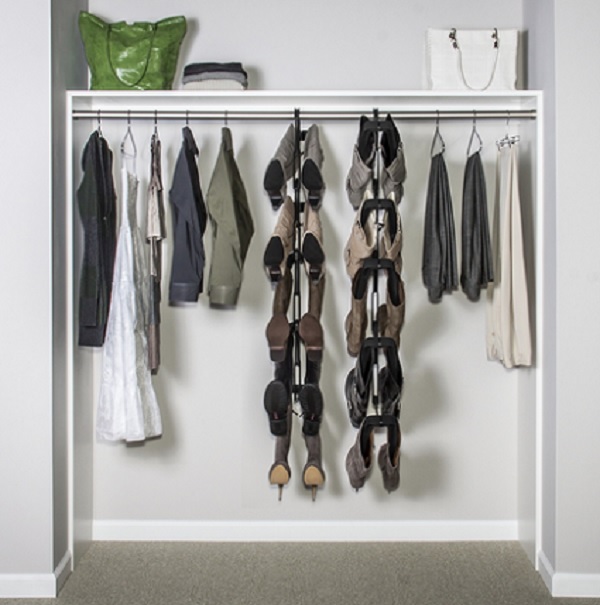 If you've got a lot of boots, you know that they usually land in a heap at the bottom of the closet. They end up crumpled and out of shape.  When you consider the cost of a pair of boots, then you can only just begin to guess that the BootButler can practically pay for itself. No more piles on the closet floor.  No more out of shape boots, as the BootButler prevents creases and scratches.
BootButler helps you keep an orderly closet.
Save space: store your boots in 1/2 the space compared to the alternatives.

Save your time: no more frustration in the morning when you're picking out what boots to wear.

Save your boots: gently cradles your boots, preventing creases and other forms of wear.
Works with all types of boots (that are above ankle height)…high heeled boots, cowboy boots, winter boots and more. It can even hold heavy duty boots.  Accommodates to your closet space.  Single or double bars. Hang on closet rod with all 5 hangers,  split up and hang side by side or on separate bars.  Purchase 3 boot and 5 boot set ups.  Boots hang at an angle to maximize closet
space.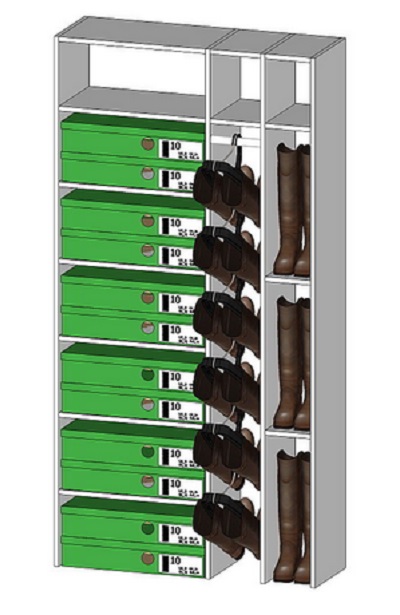 The BootButler is made of heavy duty plastic with a metal hanger. It's easy to put together and no tools are needed.  It can be assembled in about 5 minutes.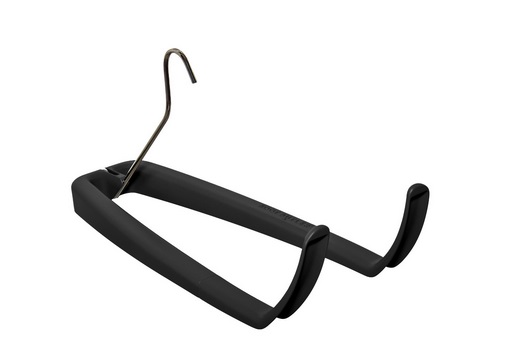 Although the company is sure that you'll be happy with your purchase, they want their customers to be totally happy.  If you aren't complete satisfied with your order you can return it for a complete refund.
Be sure to Connect With BootButler.