8 Products to Solve Your Parenting Dilemmas! @mifoldBooster @babyshusher @ecloth  @OlenBabyKids @PrecidioDesign
Are you one of those parents that find yourself in many parenting dilemmas? Don't worry, you're not alone, below you will find many great products listed that will help you in that area!
The first product I would like to share with you is called the Grab-and-Go Booster by mifold.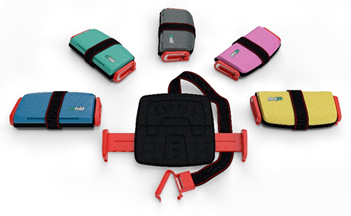 A regular booster lifts a child to be in a position of an adult, mifold does exact the opposite… instead of lifting the child up, it holds the seatbelt down. It takes no time to install and can also be placed into the dishwasher when it gets dirty….can't beat that! The Grab-and-Go Booster seats are available in 6 colors and are recommended for children age 4 to 12.
Now let's go to our next product, this one is great also. It's called the Baby Shusher – The Soothing Sleep Miracle for Babies.
Let me say this, this is the first time I have ever heard of this product and from what I read about it, it's pretty cool! You see the Baby Shusher was created just for your little one, you know when those moments come when it seems you just can't quite your fussy baby? This new revolutionary product is here to quickly soothe fussy baby with rhythmic "shush" sound. The Shusher has a timing option – 15 or 30 minutes with built-in sound sensor and user controlled volume.
The Baby Shusher stops crying by engaging the natural calming reflex of your baby. It uses a parenting technique made popular by Dr. Harvey Karp in the 'Happiest Baby on the Block' book. The Baby Shusher incorporates the fourth 'S' of the 'Five S" — shushing. With loud, rhythmic shushing noises, the Baby Shusher draws on ancient, time-tested practices.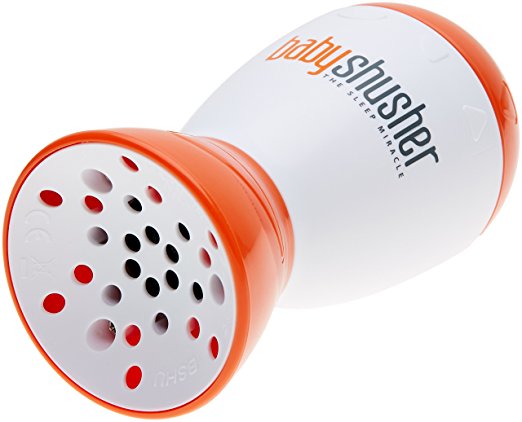 So the next time you find yourself in a dilemma with your baby having a fussy morning or night, grab your Shusher and let it help soothe your baby to sleep! Available at Amazon and recommended for birth+
Let's keep it moving , next we have the  Chemical-free Cleaning Stroller & Car Seat Cloth. I think this is a cloth that every parent should have on hand.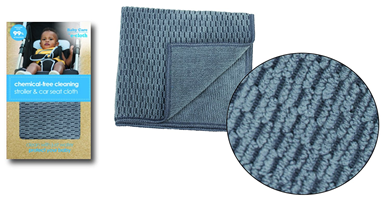 We all know as parents, kids can be quite messy at times, it's just their nature! But, what you don't know is the Chemical-free Cleaning Stroller & Car Seat Cloth is here to help clean up all those messy spills!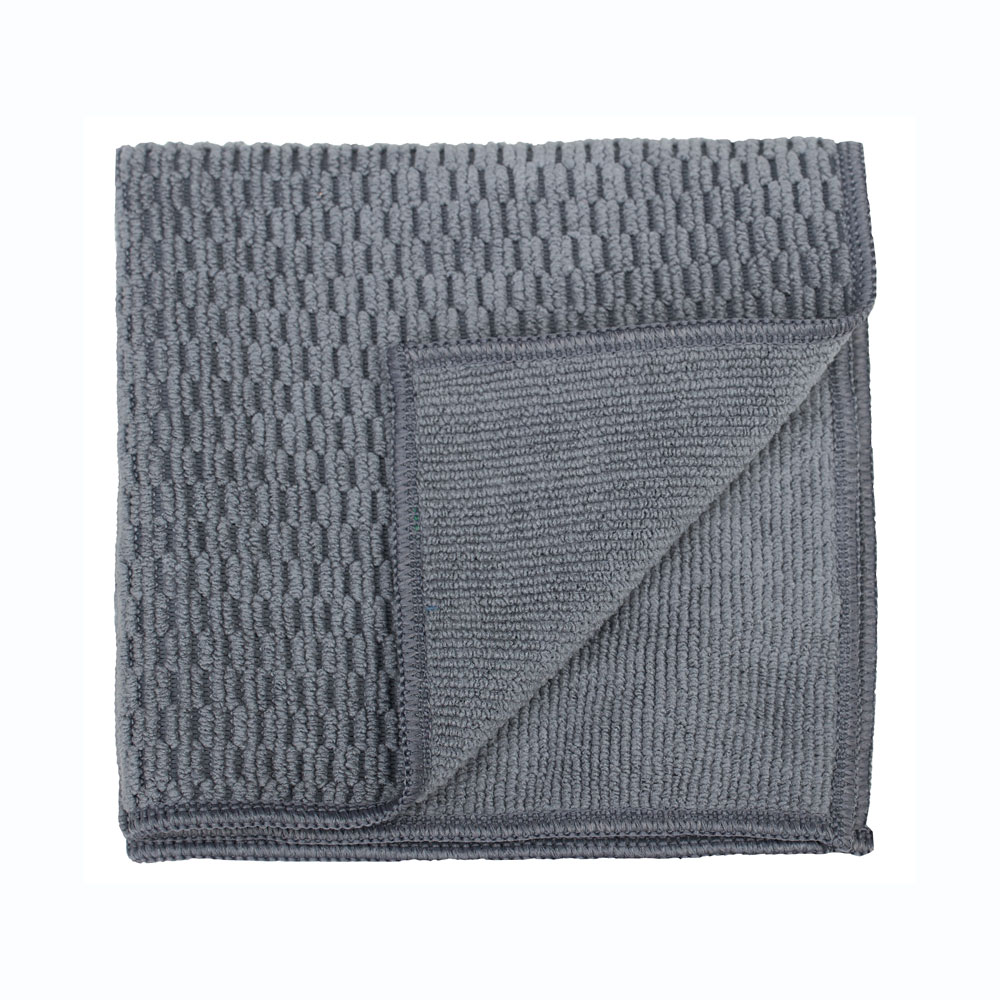 Mom's and Dads this may be the best cloth you will ever need. The e-cloth Chemical-free Cleaning Stroller & Car Seat Cloth cleans with just water, 100% eliminating chemicals sensitivities, allergic reactions, rashes and asthma associated with the use of chemical additives, fragrances and dyes.
It's unique weave can easily clean spills, food crumbs, dirt and grime from all car seat and stroller parts using just water. Chemical-free Cleaning Stroller & Car Seat, Cloth removes crumbs and cleans spills quickly and effectively. Keeps messes and spills from becoming disasters. No chemical residues. The e-cloth Chemical-free Cleaning Stroller & Car Seat is guaranteed for 300 machine washes, making it easy to wipe down your stroller and car seat regularly to avoid dirt messy buildup which we all know is unhealthy for babies and toddlers.
No, we are not done yet! See, I told you we have some great products to share with you!! This one is called the Baby Butz Cream. So many of us parents deal with the true dilemma of a diaper rash daily. I don't know how many diaper rash ointments I've applied on Jada.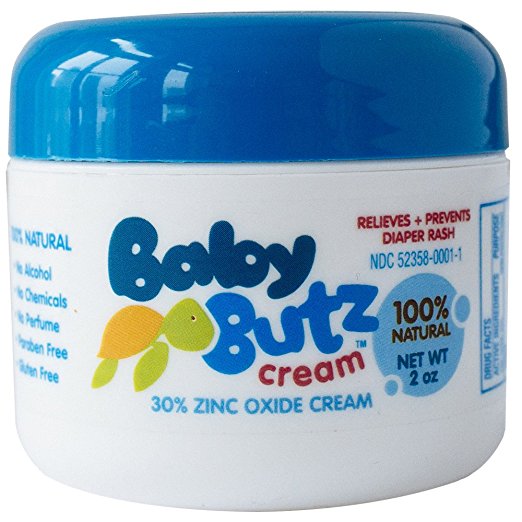 I wish I had known about the Baby Butz Cream back when Jada was younger. This cream is one 100% natural ingredients and 30% zinc oxide. It's one of the safest, most effective diaper rash treatment available without a prescription. Used in hospital neonatal units and many pediatricians hand out samples plus medical professionals have endorsed this cream. No Chemicals, no Alcohol, no perfumes and hypoallergenic. Its just what the doctor ordered if you ask me!!
Well, we have come to our last 8th Product to Solving Your Parenting Dilemma which is called the Precidio Multi Flask.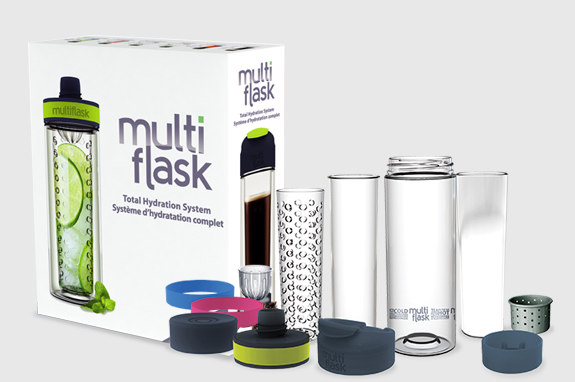 The Multi Flask is a great hydration system for anyone, especially those like myself who enjoy drinking  tea and healthy beverages like citrus infused water. Now the Multi Flask Total Hydration System a water bottle that consist of many components that you can swap in and out throughout the day. There is a component for hot beverages, infused beverages like tea, cold drinks with ice, insulated cold beverages, powdered beverages like protein shakes and fruit infused beverages.
Available to you also are sipping lids for hot beverages and a spout lid for cold beverages, and yes they are BPA/BPS and Phthalate free.  This set would make a great gift for that sports lover/healthy conscious person in your life, or just for anyone who loves to keep hydrated, or enjoy infused beverages!
Here are three more products recommended for parents:
Lassig's Car Wrap-to-Go Little Monsters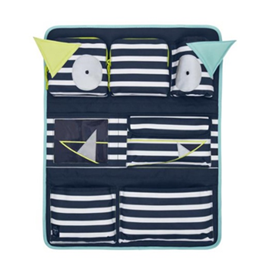 Precidio Design Inc.,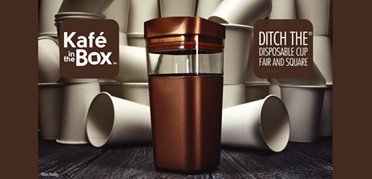 Marcus& Marcus Teether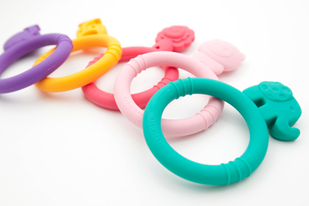 There's nothing more important to a teething baby than having teethers on hand at all times and the Marcus & Marcus Teether is perfect for soothing your teething baby's tender gums. Stash them in your car, purse, diaper bag, and around the house so they are always close at hand for any teething dilemma. These animal-themed teethers are food-grade, brightly colored and designed for baby-safe fun. They are molded from BPA-free, PVC-free and phthalate-free materials. Top-rack dishwasher safe, microwave and freezer safe and they coordinate with other Marcus & Marcus mealtime accessories! 
Available Characters/Colors: Marcus the Lion (Red), Pokey the Pig (Pink), Lola the Giraffe (Yellow), Ollie the Elephant (Green) and Willo the Whale (Purple) 
Well, what do you think? Do you think these great 8 products would solve many parents dilemmas? Make sure to visit them all and their social networks to keep up with the latest.
Howdy everyone, I just wanted to inform you that I was not compensated for this post. However, I did receive a product from the company below and the opinions expressed in this post are 100% my own. I am disclosing this in accordance with the FTC guidelines.