Happy Holidays, once again we are sharing some awesome gift ideas for the entire family. Get your laptop, pen and paper and grab each link to place your order.
Mint H Wireless Item Beeper – Find Your Things in Seconds
Watch out, this device will save you from all the heartache of trying to find your lost items. You see, MINT H is a beeper that functions as a thing-finder. This MINT H contains six beepers and one remote. Each beeper should be applied to one item that generally stays in one location, i.e. home or office. The remote should be placed at a visible place. Each beeper and the tracked item are organized by color. It's very easy to use and loud and clear and can be heard thirty feet away, up to 90 dB ,one remote controls six items, call them at will with the press of one button. it's cost-effective – receive six beepers for the price of one similar item finder, covers everything in one location. Available here 
Hoverfly ION Self Balancing Hoverboard from GOTRAX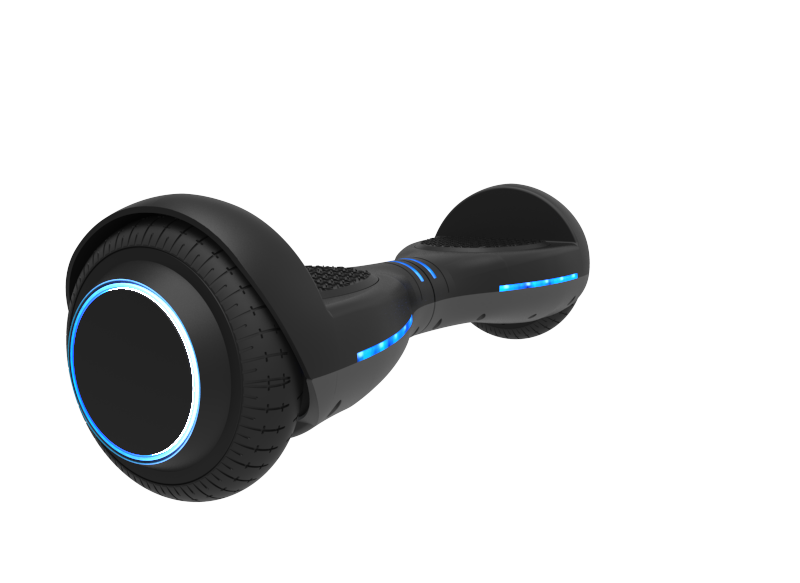 Get ready to zoom, zoom, zoom with the new  ION Self Balancing Hoverboard from GOTRAX. This would make an extraordinary gift for the kids or for any of your loved ones. You see, the ION self-balancing hoverboard has the latest technology using a gyroscope keeping the foot pads perfectly level making it easy to ride.
With a lightweight frame of only 20 lbs, this hoverboard is perfect for younger riders. It's equipped with a powerful DUAL 200-watt electric engine that gets 4 miles on a single battery charge that way you can spend more time riding and less time plugged-in. This ION hoverboard is also equipped with intuitive LED headlights and tail lights and a self-balancing feature making it a perfect beginners hoverboard. So, don't worry if you've never been on a hoverboard before, this one will be perfect to learn from. One of the most important factors about this hoverboard it has been electrical, battery, and charger systems tested & certified to UL 2272 safety standards. Also. the SELF-BALANCING MODE in this hoverboard automatically self-levels the foot pads to be parallel with the floor making it easy for anyone to ride. Available in 9 colors and can be purchased here
Canvas Avenue Unicorn Lavender Baby Hamper set
Are you seeking for something unique, personal and adorable for your baby, new mom, dad or little siblings? Look no further because Canvas Avenue has a wide selection of gorgeous personalized baby clothes to pregnancy announcements, matching father & baby shirts, pet shirts & more, there is something for everyone in your life. Check out this beautiful Unicorn Lavender Baby Hamper set. You can now personalize this Unicorn Baby Onesie and match it up with this adorable lavender tutu skirt (adjustable, fits newborn to 2 years). Don't forget to include a pair of Mint baby socks (fits 0-3m) and grab a nice Pink wooden teething ring too. So, not only will she be cute this Holiday but she'll be able to address her teething concerns in style….wink! These sets will make awesome gifts for mom and baby!
Tribegoals Family T-Shirts
 Canvas Avenue has a line of baby accessories, matching shirts for baby, siblings, mom and dad, baby shoes, teething rings and much more! You can personalize a special Holiday unique message just for the entire family! Everything is made, packed and shipped from their studio – from printing shirts, hand painting their wooden jewelry, to selecting the materials for their biodegradable gift packaging. Available here
Tiny Toes from Playmates Toys
If you're seeking to find that unique gift for your little one. I think the Tiny Toes dolls are perfect to place under the Christmas Tree. That's because Tiny Toes are teenie, tiny dolls that comes to life in the palm of your hand! Adorable dolls that love to play, and are full of unexpected humor and fun! Tickle them, kiss them, play with them, and rock them to sleep! Each Tiny Toes doll has seven highly responsive sensors that react to touch, motion or light. These adorable dolls come to life by opening and closing their eyes, moving their heads and arms, and reacting to your every touch. Available at many retail stores and on Amazon.
GoBe2
Are you ready to take control of your health with the help of a GoBe2 smart -life band? Now you can track your net calories automatically because Healbe's patented FLOW Technology estimates the amount of carbs/fat/protein, net calorie deficit (which causes weight loss) or surplus (which causes weight gain) that are crucial for healthy weight management. This device also has Patented technology that measures activity and body movement. The sensor counts your steps, as well as distance traveled. A pulse wave sensor measures your heart rate, so it can tell when you're active and when you're not. By combining your activity level with calorie intake, the predicted calorie deficit is important for not starving yourself or overeating, both of which are crucial to avoid for reaching your desired body weight without losing lean body mass. Hold on there's more, keeping your body hydrated is extremely important and many times we do not drink the correct amount of water but no worries because the GoBe2 will assists you in making sure your body is hydrated. Using FLOW and the Impedance sensor, Healbe GoBe2 automatically measures your hydration level and reminds you when to drink water, based on your body's needs. It also well assist you with sleep, it can analyze your heart rate and movement to model your waking, REM and regular sleep periods, and reports total sleep, quality of sleep, waking minutes, and sleep efficiency metrics. GoBE2 uses this data to recommend how much sleep you need the next day thus helping you actively reduce sleep deficit. Finally, the HealbeGoBe2 will MANAGE YOUR STRESS – Stress is one of the silent killers in modern life, and one of the major factors for good sleep, good endurance and maintaining ideal body weight. The GoBe2 Fitness Tracker estimates your stress level and shows stress episodes. By being aware of these episodes as they happen, one can begin to correlate the cause. It can be an especially powerful tool when combined with a professional stress management program. So, you see, this GoBe2 band would make a great gift for yourself or for that loved one who is seeking to take control of their health! Available here
Shinesty Buffalo Check Pajama Overalls
Everyone loves to have a good pair of comfy, unique , fun, fashionable, Christmas PJ's, well Shinesty has just want you're looking for and much more. These Buffalo Check Pajama Overalls will surely set the Christmas morning tone. Introducing the new desperately needed – buffalo check pajama overalls AKA buffalo check pajamaralls. Shinesty has now combed the comfort of pajamas with the functionality of overall. You can now be casually cute, hop all over your holiday parties, or just chill back on the couch, or heck head to the store for last minute items with this adorable pj's! No matter what you decide to do the Buffalo Check Pajama Overalls will have you walking in style and comfort all day long. They would make great gift for the entire family!
Fit as expected
Length is adjustable by straps, model is 5'6
50% cotton, 50% polyester
Unisex
Brand: Shinesty
Designed By: Allie in Boulder, CO
Available here
Shinesty THE NAUGHTY NEON NOEL | WOMEN'S CHRISTMAS LIGHTS KIMONO
Get ready to bring a little joy to your Holiday morning with this fashionable, cute, fun festive Christmas Neon Lights Kimono Robe. You'll definitely light up your man's heart with the Neon Lights Kimono Robe, just turn off the lights and watch your robe glow with cute magically neon lights! He'll be delighted to see you prance around in this robe Christmas day.
Unisex, fits as expected
100% Polyester Satin
Belt included mid-thigh length
Loves a BBQ as much as the boudoir
Brand: Shinesty
Designed by Allie T. in Boulder, Co
Available here
Shinesty The Electric Kool-Aid 90'S Neon BrushStrokes Adults Onesie
Now you can slip on this colorful neon adult onesie and relax the entire Christmas day! This onesie will make a great gift for anyone including all of your friends and family. Everyone will be talking about how cool your pj's are! Back in the day, onesies like this was known to be a hit in the 90's and they're back now with the same reaction of being one of the hottest pj onesies around. The colors are vibrant, the onesie are warm and cozy with a hood as you can see, and this one zips right up the front.
80% cotton 20% polyester
Loose fit for extra comfort…or an extra person *wink wink*
Unisex
Brand: Shinesty
Designed By: Allie in Boulder, CO
I don't know about you but Shinesty has some of the coolest, unique,  un looking, creative, festive apparel I've seen in a long time. Each piece in my opinion is affordable and will be great for any occasion not just for Christmas! There's something for both gals and girls no matter what the theme is! Available here
Somers Family Must Ketch Variety: Original, Smoke, Zesty
Are you ready to spruce up your meat this Holiday? Here are three tasty blends that will have your mouth watering for more of your favorite foods. We have the Must Ketch Variety: Original, Smoke, Zesty which are all
Gluten-Free, with no Preservatives , no High-fructose Corn syrup , no Genetically Modified Ingredients or any Artificial Flavors or Color. These desirable condiment blends will be ideal for hotdogs, bratwurst, chicken, hamburgers, french fries and more. They'll make great gifts for that cook in your life this Holiday, you won't even have to use mustard and ketchup separately anymore because mustard and ketchup is now blended together! Available here
Soakees – The "Slip- on and Tie" Soaking Booties
The ease of using Soakees  "Slip-On and Tie" Foot Soaking Boots means they can be used absolutely anywhere anytime and anyplace.  Constructed of sturdy pliable medical grade vinyl Soakees can be used on feet from size 4 to size 13 – requires only 2-3 cups of water per foot to be effective and come with "ready to use" scented foot salts.   Soakees can also be used to ice a sprain, twisted ankle, hairline crack or those annoying sports injuries.  Available on Amazon.
The Nocturnals – Middle Grade and Early Readers Program
In this critically acclaimed middle grade series, we meet three unlikely friends – Dawn, a serious fox, Tobin, a sweet pangolin, and Bismark, the pint-sized sugar glider. The adventure continues with captivation plot twists and plenty of humor, as the Nocturnal Brigade solves the unpredictable mysteries of the night.  New to the lineup, an early reader program for  ages 5 – 7.  Available on Amazon and at other retailers.
The Secrets of Slumberbury
The tale of Henry, a boy who finds himself on a wondrous adventure when he unexpectedly receives a Nodling from the Sandman. Henry learns that magic and excitement are all around – if he uses his imagination! Like the Nodling in the story, with the help of your child's imagination, this huggable plush toy travels to Slumberbury each night to collect your child's dreams and deliver them before morning. Not just a plush toy and a storybook. With a little imagination and a touch of magic, the day your Nodling and the beautifully illustrated copy of The Secrets of Slumberbury: An Unexpected Adventure arrives on your doorstep will be one you treasure forever. Available here.
Precious Moments "Giving Plate" Ceramic Platter
Start a heartwarming tradition with this lovely giving plate, which encourages your loved ones to give the plate again and again as this wonderful gift is passed between family and friends for years to come
Precious Moments will donate 5% of the proceeds from the sale of each Giving Plate to Feed The Children to help its efforts to eradicate childhood hunger and create a healthy foundation for children and families to break the cycle of poverty and hunger
Celebrate the love between family and friends with a gift that keeps on giving. Makes a wonderful holiday, housewarming or wedding gift!
Carefully crafted of glazed Ceramic. Microwave and dishwasher safe
Approximately 10L x 10W inches
Available here.
Radio Flyer's  3-In-1 Tailgater Wagon™ With Canopy
Here's a great gift that the whole family can use. It's the 3-in-1 Tailgater Wagon with Canopy and it is designed as a full sized wagon for kids plus it  folds compactly and offers maximum storage capacity. The stow away cooler caddy provides extra space for the family's cooler or other tailgating needs. With an easy one hand fold, you can take or store the wagon anywhere! The high seat backs and thick padded seats with seatbelts provide a comfortable ride while the safety straps and zippers transform the wagon into bench seating. The DuraClean fabric is durable and can be easily wiped clean. The wagon features 2 cup holders on the front, a UV protection canopy, and a magnet to hold the handle upright when not being used. Size: 52.4′ x 21.6′ x 32′. Color: Red. Available here
Here's another awesome giftset idea for the men & young teens in you life by Axe , Phoenix Gift Set for Men with Bonus Gift
This gift set help him find his magic and get out the door feeling fresh and confident. This AXE Phoenix Gift Set includes one full size (2.7 oz) AXE Phoenix Antiperspirant Deodorant Stick, one full size (16 oz) AXE Phoenix Body Wash, and one full size (4 oz) AXE Phoenix Daily Fragrance Body Spray for men. The items in this gift set help him find his magic and get out the door feeling fresh and confident. Start the day by showering with invigorating AXE Phoenix Body Wash. Stay confidently fresh and dry for 24 hours by drying off and applying a few swipes of the AXE Phoenix Antiperspirant Deodorant. A few quick sprays of AXE Phoenix Body Spray for Men put on the perfect finishing touch.  AXE Phoenix is a classic, fruity fragrance that features lavender, geranium, citrus, and coumarone. Its earthly composition and subtle blend of wood and fruit refresh the senses.
Axe Apollo Gift Set for Men with Bonus Item
Every man will love his AXE gift set. The AXE Apollo Gift Set includes one full size (2.7 oz) AXE Apollo Antiperspirant & Deodorant Stick, one full size (16 oz) AXE Apollo Body Wash, and one full size (4 oz) AXE Apollo Daily Fragrance Body Spray for men. The items in this gift set will help him find his magic while getting out the door feeling fresh and confident.  The AXE Apollo fragrance is classically masculine and sophisticated with an addictive fresh combination of crisp notes of sparkling fruits and sage. Both sets are available nationwide at many retail stores. Last from the AXE family for men, you can also find some nice stocking stuffers like their single AXE Gold Wash & Style Shampoo, AEX Gold Fresh Deodorant, AXE Gold Original Antiperspirant Dry Spray and also hair care products.
Now he can slicked back or spiked up his hairdo. Long locks or close crop. Whatever his style is, AXE has him covered with these great hair care products!  Also available in many retail stores!
Here's another awesome gift idea from Lenovo, it's their Lenovo Legion Y730 Gaming 15″ Laptop
This tech gift will surely be the highlight  Christmas morning. You see, this stylish but yet functional laptop has it all!
Stylish and savage
Laptop gaming has evolved in the 15.6-inch Lenovo Legion Y730 Laptop, where power and portability meet in a breathtaking redesigned concept. With the latest high-performance hardware from Intel® and NVIDIA® GTX, housed in a thin and light chassis that's crafted in all aluminum, this laptop is truly a gaming masterpiece. Not to mention, it features customizable RGB lighting effects in more than 16 million possible combinations.
Gaming's evolution
The Lenovo Legion gaming laptop design has evolved to match the two sides of today's gamers—stylish on the outside, savage on the inside. Housing epic specs in a precision-cut, all-aluminum chassis, the 15.6-inch Y730 sports a clean, optimized look, weighs only 4.8lbs / 2.2 kgs, measures only .78″ / 20 mm, and features RGB ambient system lighting. This gaming laptop was engineered to defy expectations and shatter limits.
The Legion Y730 Laptop's 15.6-inch display provides a near-edgeless visual experience, thanks to bezels that are considerably thinner than previous generations. You can keep your eyes where the action is— on the full high-definition [FHD] graphics that render at 2million pixels and has a super bright 300 nit panel, letting you game indoors or out. You can learn more about the Legion Y730 laptop here
VIVITAR Robotic Dog
Get ready to see big smiles on your child's face once he sees this awesome dog robot under the Christmas tree!
This Robot dog has so many cool features like,
 Dancing & Walking Cute Electronic Robot Dog Toy for Kids

BUMP & GO: Automatically Changes Direction After Bumping Into another object or wall

ACTIONS: Robot Dog Will Wag Its Head, Legs, & Tail and Dance to the Awesome Music. Multiple Moving Parts For A Realistic Motion
This playful robot puppy performs many cool amazing tricks for you! He's an battery operated robo dog that features light up head and paws and he play music and make animal sounds. You can find him at many retail stores and on Amazon
Holiday Treasures Fruit and Gourmet Basket from A Gift Inside
This year you can give a gift that everyone will enjoy! This Holiday Treasures Fruit and Gourmet Basket will be the highlight of the day. It overflows with fresh fruits, butter toffee nuts, foil wrapped chocolate stars, peppermint bark, petit fours and chocolate covered bridge mix….mmm, mmm, good! There are several beautiful options that you can choose from. The starting price for gift options on the site is $21.95 for a dried fruit basket or $39.95 for a fresh fruit basket. Purchasing a basket from A Gift Inside is easy. In addition to the major credit cards, you can also use PayPal to purchase your basket. A Gift Inside combines their fresh fruit, gourmet and chocolate brands for a delicious variety of gifts to celebrate life's important moments.  Each purchased is backed by their 100% Satisfaction Guarantee where they will replace or refund your purchase if you are not satisfied. Available here
Dove Men + Care Core Body Wash
It's not too late to create a Dove Men + Care Core Body Wash giftset for that man/teen in your life this Holiday! Dove Men+Care celebrates a new definition of strength: one with care at its center. Because Dove Men+Care believes that care makes a man stronger.
Real strength is shown through the care you give to the people that matter – and that includes you. Whether you're looking for a deodorant to keep you feeling fresh and dry all day or you want a body wash to help keep your skin hydrated, Dove Men+Care products are designed to protect and care for their skin. So, hurry to your local retail store and grab a few Dove Men Care products so you can add them to his stocking. Help keep your man's skin fresh and clean this Holiday with Dove Men + Care products. Available at many retail stores.
Teleflora Floral Bouquet Collections! @Teleflora #TELEFLORA #LOVEOUTLOUD
Delivered in a playful metal kettle with merry snowman motif, this lush mix of red roses and winter greens delivers classic Christmas style! This bouquet includes red roses, red miniature carnations, white sinuata statice, birch, noble fir, flat cedar, and dusty miller. Delivered in Teleflora's Snowy Daydreams kettle.
PUR Attitude-PURenergerizer™ Nano Solutions Skin Infuser
PUR energizer ™ Nano Solutions Skin Infuser is a waterless system that uses a natural polymer system found in almost every cell of our bodies. By linking it with Phospholipids, Ceramides and Sphingolipids, our one-of-a-kind technology enhances the absorption of key ingredients through the skin's defense wall. This will plump the skin to soften the look of wrinkles with our cutting edge natural technology.
Turns nano solutions into nano droplets (extremely small, at less than 100 nm), a moisturizing mist capable of deeply penetrating the outer and innermost layers of your skin.
Lightweight and portable
Elegant design for night table or purse
Available HERE
Disclosure:  We were not compensated for this post. However, we did receive sample products from the companies and the opinions expressed in this post are 100% my own. For many years Night Helper blog has donated all samples to many families in need and will be doing it again this Holiday Season! We are disclosing this in accordance with the FTC guidelines.