Tile – The Search is Over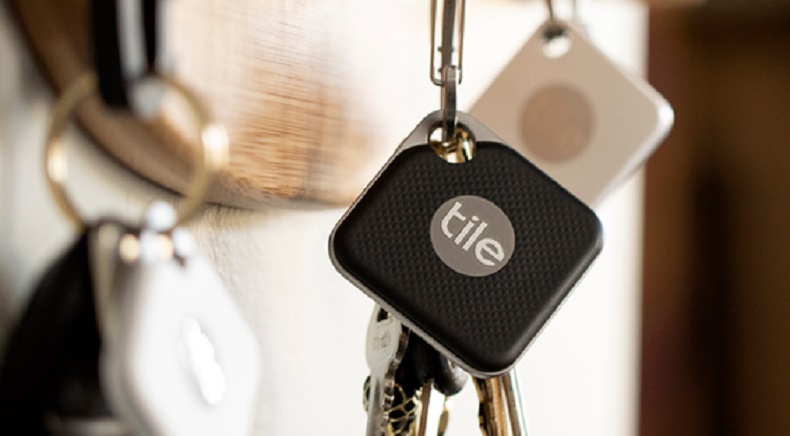 Find your keys, wallet, camera, phone and so much more! With the new generation of tile trackers, you can easily locate misplaced or lost items.  The new Pro and Mate tile trackers have replaceable batteries, longer range and louder "ring". With more than 15 million trackers sold and 4 million unique items located everyday, Tile and their users have built the largest, fastest and most powerful lost and found community in the world.  The trackers and app work together.  Dowload the Tile app, open and press +.  Then follow the simple directions to activate each tile that you own.  Then, when you need to locate the item, use the app to ring your device, or find it's location on a map. Learn more here. Tile trackers are availabel here.


Tinkering Labs – Build Electric Robots that Move, Spin, and Doodle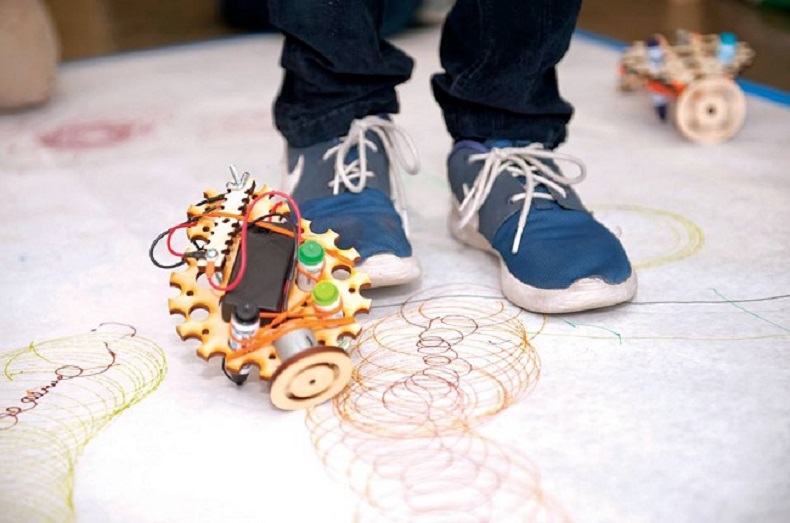 STEM learning at its best! Kids can build over and over again.  Each Tinkering Labs kit comes with 50+ high quality parts….an Electric motor, hardware, tools and a deck of challenge cards (like build a machine that draws curvy lines, or one that can scramble an egg, or a vehicle with a suspension system) to spark their imaginations.  They can build, take apart and rebuild to their hearts content. If you lose parts or want more, expansion packs and spare parts are readily available for purchase. No more declarations of "I'm Bored!"  Kids, and adults alike will have hours of fun and learning with Tinkering Labs kits that can be found here.
TIP 'n SPLIT –  Takes the Guess Work out of Tipping

Forget about struggling to read the menu or the bill.  Have trouble figuring out the tip…worry no more.  TIP 'n SPLIT does it all.  This handy pocket size device with built in calculator features LED, magnifier, and is backlit. Gold Medal winner for best gadget in the IPEX Trade Show for inventors. 800 sold in just 5 minutes on QVC.  Perfect stocking stuffer for all the foodies on your holiday shopping list.  TIP 'n SPLITS are available here.
Mother Erth – Sustainability Woven into Fashion.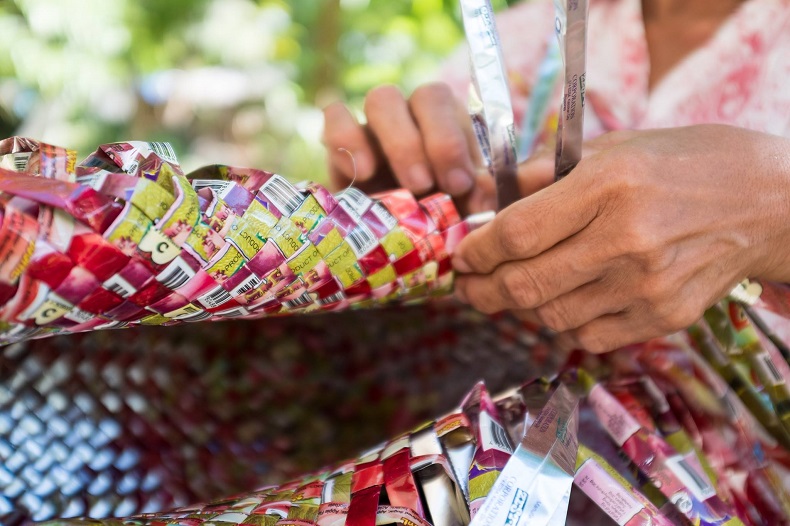 Beauty with a purpose.  Enabling mothers to earn a sustainable livelihood while protecting the earth. Bags and accessories hand woven from plastic headed for the landfill. Totes, shoulder bags, hand bags and clutches, all are super strong…and made to last.  Choose your pattern or let the artisan make a choice for you.  Each piece is one of a kind. Change a life with each purchase, and show off your unique bag!  Tuck one under the tree for the fashionista in your life.  Find Mother Erth bags here.
ILLUMISEEN – Products That Can Keep Both You and Your Dog Safe at Night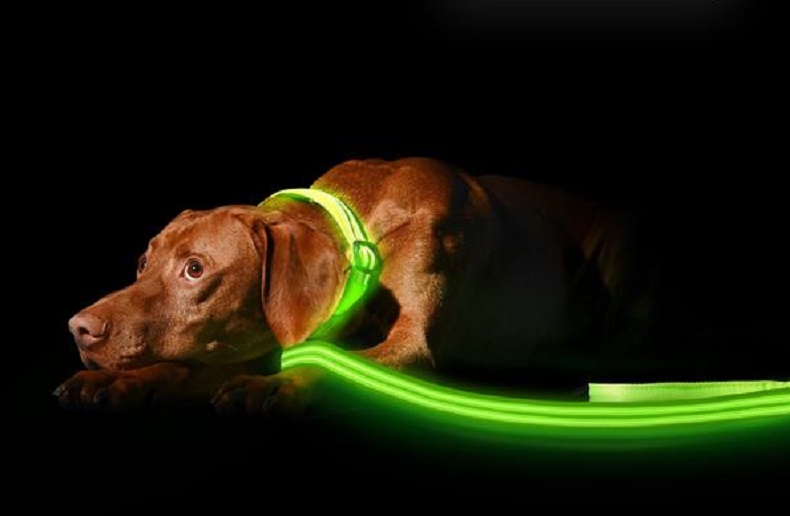 No longer worry about either you or your dog being see at night.  With Illumiseen LED products…backpack covers, belts, bike bags, waist bags, dog collars, leashes, vests, and more.  Illumiseen, is a company dedicated to making the absolute best and finest high visibility LED products on the market. Their products are designed with one goal in mind: to save lives. It's so easy to disappear into the night – especially at dusk with the reflection of the low-hanging sun… Or early in the morning before sunrise. If you're out during these dark hours of the day walking your dog, jogging, riding your bike or if your children are out playing: you know you need to be visible to oncoming traffic.  Whether it's you or your pet, rest assured that with Illumiseen you are safe and seen. Check out all they have to offer, and purchase here.

MEO – You're in Charge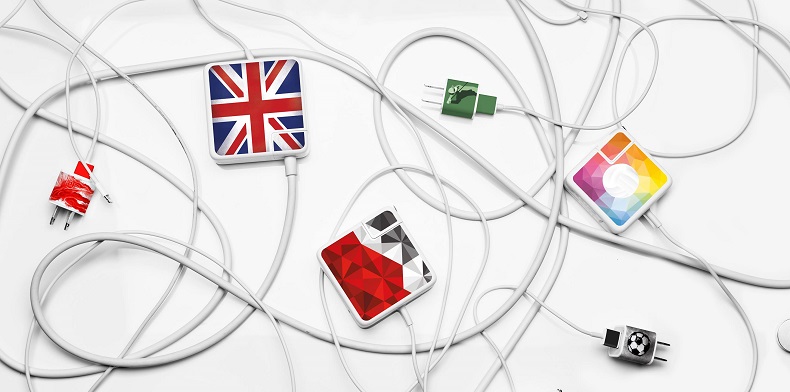 Add a little color and fun to all those chargers in your arsenal of technology products.  With MEO decals you can tell your devices chargers at a glance. Choose from ready to ship designs. or for businesses, MEO products provide a new, unique and problem-solving opportunity for you to showcase your brand! The design possibilities for MEO custom decals are, indeed, limitless. For Mac, iPad, iPhone & Apple Watch.  Opt for an Apple Pattern, Greek Sorority/Fraternity, Sport or Multi-pack of designs. MEO melds fun and functionality.  Learn more and purchase here.

Skin Active Scientific – Skin Care Products and Collections
Take their skin care quiz to discover your perfect skin care regime. Offering collections to Firm and Tighten, Calm and Soothe, Texture Renewal, Damage Defense, Specialty Treatmens and Hair Care.  Your'e sure to find just what your skin is asking for! Does your sking need hydrating?  Do you want your skin go glow?  Want anti-aging products? Looking for a flawless look?  Search no further.  Skin Active's comprehensive range of products is focused on delivering efficacy you will see and feel at a price that is within reach for everyone. When you utilize the right information and most effective products for every concern, you become the expert of your own skin health.  Take the quiz and shop here.
Tiny Princess Tales™ Soothe 'n Groove Mobile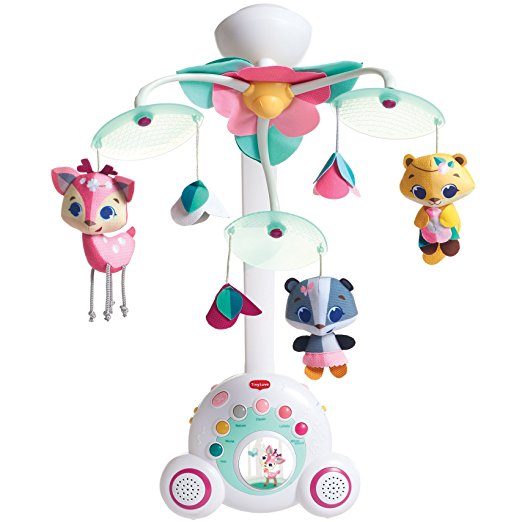 Here's a great gift for your newborn baby! This adorable Soothe 'n Groove Mobile musical from Tiny Love is sure to keep your little one entertained. It grows along with your baby, it starts with baby in crib as a musical mobile. Later, the mobile can be removed for fun toddler play as stand-alone music box. It offers 6 different musical options with a total of 18 engaging melodies. It soothe and amuse your amuse with 40 minutes of uninterrupted music: choose between calming tunes for naptime, more energetic music for interactive play, or use the shuffle option for a fresh listening experience every time. Its specially-designed soothing motion will be great for calming, relaxing your baby plus, it has a nice calming nightlight that is soft for quiet times. Available here
GERBER CHILDRENSWEAR Microfleece Blanket Sleepers (2pk)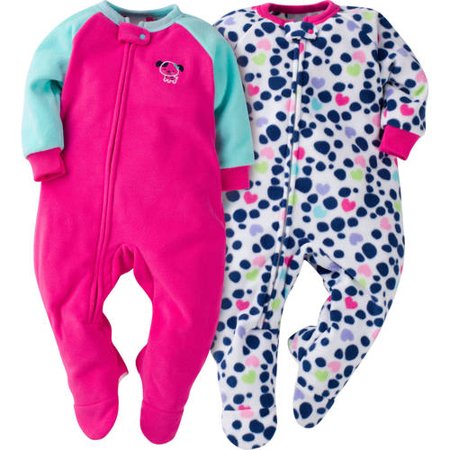 Keeping your baby warm this winter season will be easy with these adorable blanket sleepers. These cute 1-piece sleepers will allow your baby to sleep comfortable and lounge around all day. They're soft, has a full front zip for easy  slip on and off and are available in many styles and colors.  Skid resistance on Foot To Prevent Slipping, they are available at Amazon and Walmart.
Oliver The Ornament Limited Edition Boxed Gift Set!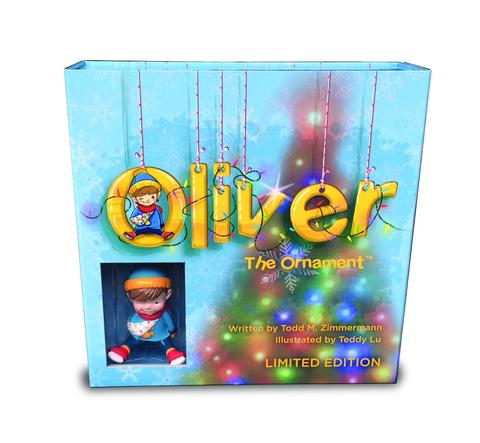 Oliver the Ornament is a heartwarming tale of one family's cherished Christmas ornaments. The story centers on Oliver, who has been with this family since Mom and Dad's very first date. Years later, Oliver, now injured and bullied, still has the magic of Christmas in his heart. The story follows Oliver's excitement for Christmas, his heartbreak, and his determination to overcome all odds to save the day. Oliver, along with his friends, will warm your heart with his kindness, humility, and love. We hope the story will bring families together to tell the stories of their own ornaments and the special meaning that so many of them possess. You can visit Oliver The Ornament website to see many other great gift book/ornament sets.
Upper Bounce 9 feet Trampoline and Enclosure Set equipped with the New "EASY ASSEMBLE FEATURE"
Bring the best outdoor fun to your family with this new Upper Bounce Complete Trampoline and Safety Enclosure Set! Our Easy Assemble/Disassemble Feature Trampolines are especially designed to make it easier taking apart the poles for protection during the winter without using any hardware and will save you from replacing trampoline parts too often. The edges of the netting is reinforced for double strength resulting in a stronger, longer lasting life span.
Safety Pad which protects the jumper from falling on the steel frame or getting hurt from the springs, strong and high quality pad with 450g PVC on top, 310g PE on bottom and 3/4″ foam thickness EPE, contains the best shock absorbent, high density, closed-cell foam that will not absorb water, mildew or lose shape.
High Quality Safety Enclosure Net ensures maximum safety for your family! Enclosure has the perfect height and dual closure entry with zipper and buckles which gives forth a 100% assurance that you're safe. Net features ultra-durability through its 100% premium Terylene, mesh material and extra security by its small and minimal gaps. Available here
Disclosure: We were not compensated for this post. However, we did receive sample products from the companies and the opinions expressed in this post are 100% my own. All samples will be donated to many families and we are disclosing this in accordance with the FTC guidelines.